Inevitability Of Death
We have featured Leviticus Jewelery on here a great many times, counting the lovely Tara as a blog friend.
We've not heard from her in a while, but it turns out she's been a busy little bee not only launching her latest collection, entitled Memento Mori, but she has also redesigned her whole online store.
Memento Mori is dark and decadent and she says of the collection, "My Memento Mori collection is inspired by the beauty and idea behind Victoria era mourning jewelry, a symbol that not only is worn in remembrance of a loved one but also as a reminder to live life to it's fullest. I love the darkness of each piece in this collection and the positive reminder that it is meant to carry."
The green crystal 'Gravedigger' ring below is my favourite piece. She says of this ring, "The gravedigger tools shown on this ring band echo ornamentation of funeral tracts of the 1600's, where the skulls adorned with laurel represent a lost loved one. The large deep emerald green faceted crystal brings the intensity of this piece together making it a major show stopper. This ring is meant to be worn not only in remembrance of a life lost but as a reminder that life is short."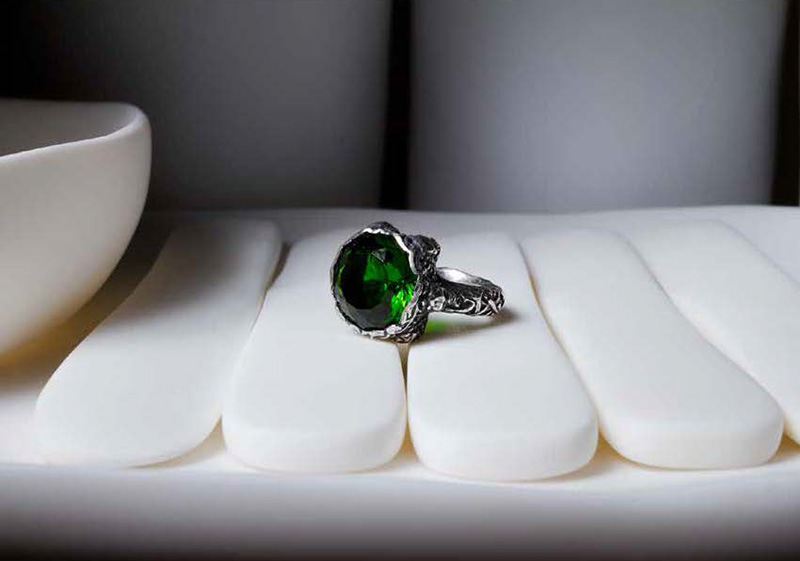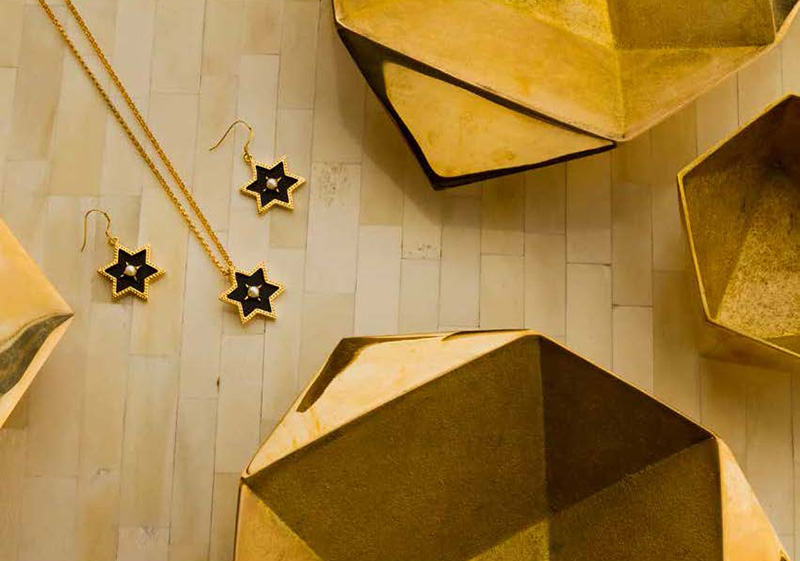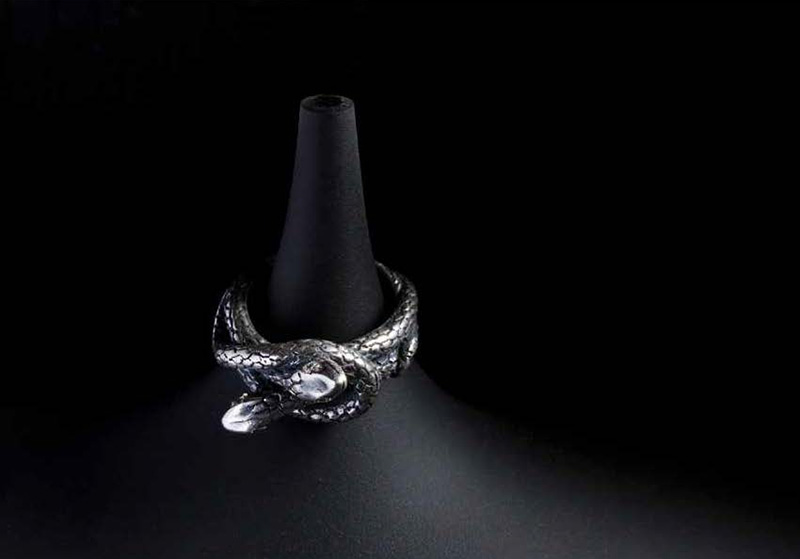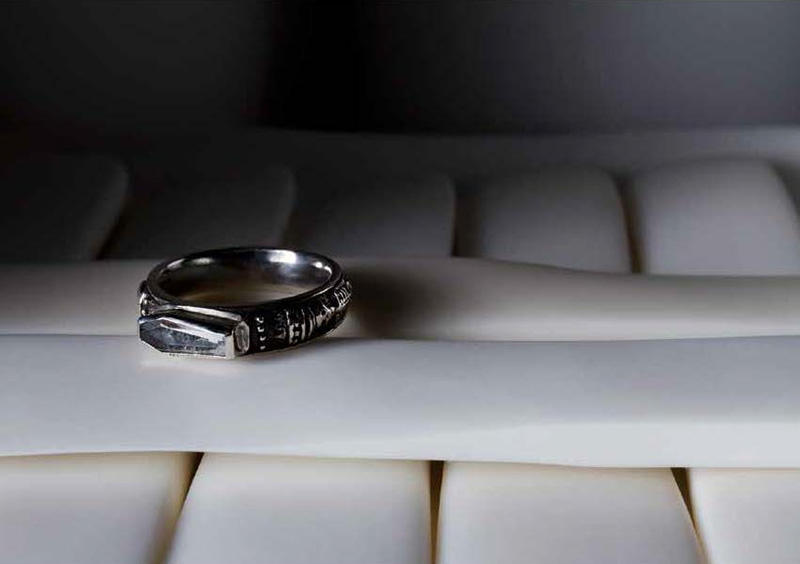 It also seems the brand has been repositoned slightly to be more premium than before, with price points reaching up to over $600 now. However, her designs reflect this with much more ornate design work and the use of small diamonds and semi precious stones, such as the breathtaking emerald crystals.
Q-Michelle