Gola Gone Floral
I'm really not much of a trainers kind of girl, but I do wear some very old Nikes I have to ballet classes because, as ugly as they are, they are so damn comfortable. I know trainers have been a trend for several seasons but I was never enamoured enough to indulge in the trend myself. However, I came very close when Nike collaborated with Liberty to create their range of trainers in classic Liberty fabrics. Floral trainers, those I could get behind.
Of course, other shopping requirements took over and I missed the boat. How timely then that Liberty have done yet another trainer collaboration, this time with Gola.
When I was young, wearing Gola trainers was the kind shit that got you beat up at school. They were considered the 'poor' kids Adidas. And I think that view of the brand lasted for a long time, even into the early 90's. But then around the mid 90's they started popping up in the closets of hipster kids, who wore them with their fancy vintage prom dresses and ironic old lady clothes, giving them a fashion edge. I'm not sure who's wearing the brand now, but this collaboration is sure to introduce, or in some cases re-introduce, the brand to a new fashion savvy audience.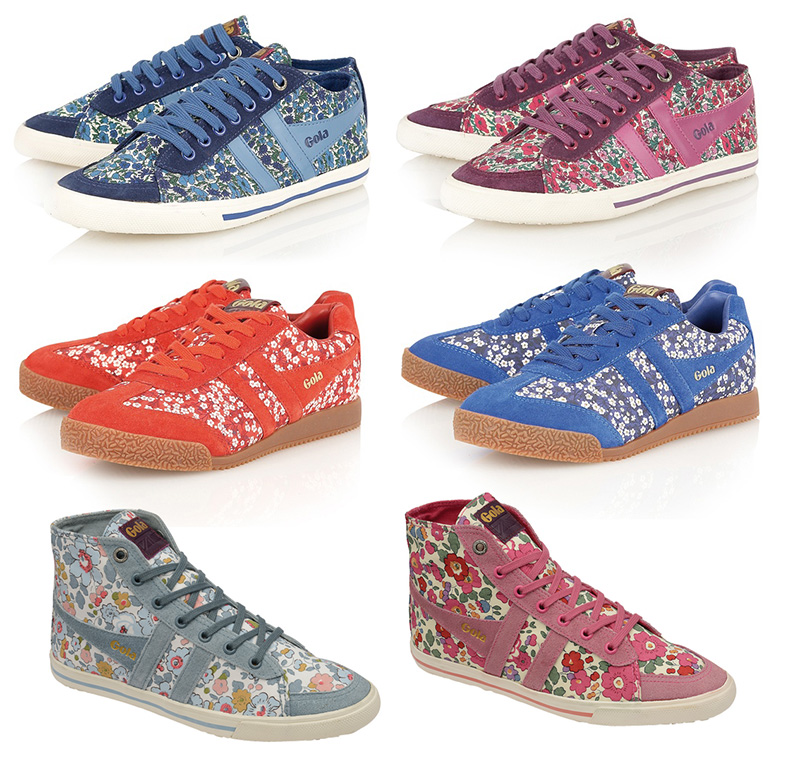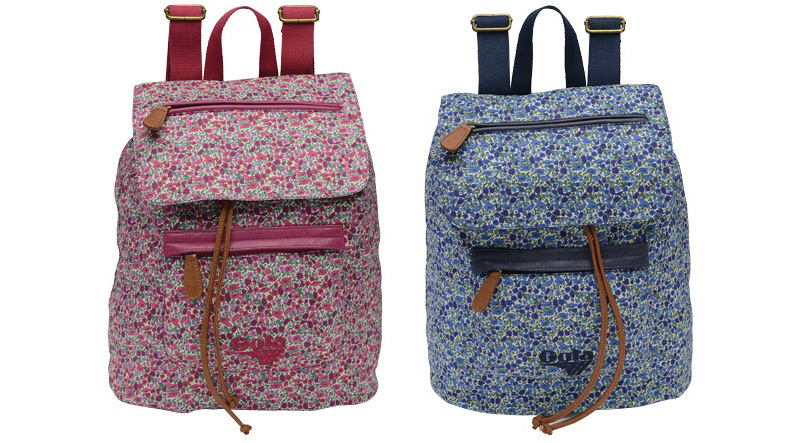 The shoes have the classic Gola shapes in Liberty's famous ditzy floral print in 4 colourways. They also have 2 rucksacks in the damsen and light blue colourways. I'm pretty smitten to be honest. And I'm almost certain I won't get beaten up in the playground for wearing them.
Q-Michelle