touch my tail...
I promise I won't burn your fingers... 
Believe me, it's not every bunny lamp you can trust to say that.
But this new little rabbit lamp is something pretty special.
 This super adorable bunny has a light-bulb where his fluffy tail should be. The light stays cool to the touch because it is made up of energy efficient LEDs. You can face in different directions to adjust the amount of light directed into a dark room. 
You can find him in several places, but I found him first at one of my favourite haunts - Rockett St George
He was designed by Aaron Norman who explains how this little guy came to be saying-
"This ceramic rabbit was discovered in a charity shop. It was created by an old English pottery company with an original purpose as a cotton wool dispenser which meant that it was left without a tail. The simple addition of a light bulb has given the bunny a new purpose and revived its value to the user once again. The bunny can be rotated to adjust the exposure of the light bulb into a dark room.The additional decoration using the technique of flocking gives the bunny a soft, fury, textured feel. Bright colours give the bunny a contemporary look, while the natural colours provide a more realistic effect"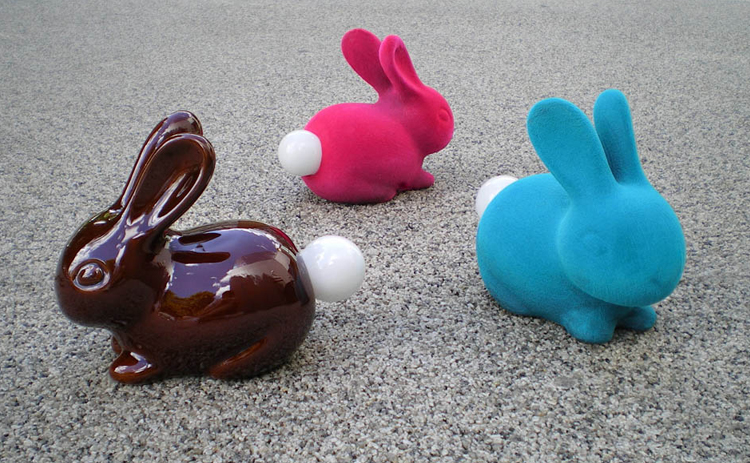 At about £60, he isn't cheap but a home can never have too many bunny lamps...
Queen Marie