let's sail away on a midnight ship...
Every year I declare to myself that this year, is the year I will learn to name the constellations in the sky.
But of course I never do, although the intention remains true. There must be something so illuminating in looking up into the inky blackness of the night and recall all of their names
Perhaps that's why I have fallen in love with this t shirt by Draw in Light
The hand-printed ship sailing at midnight is just breathtaking. Oversized drape fit long-sleeved T-Shirt with round neck  and relaxed fit has an all over stars/constellation print with the Sailing ship hand-print to rear of top.  
Black Midnight Ship Long Sleeved T-Shirt   by Draw In Light  £150.00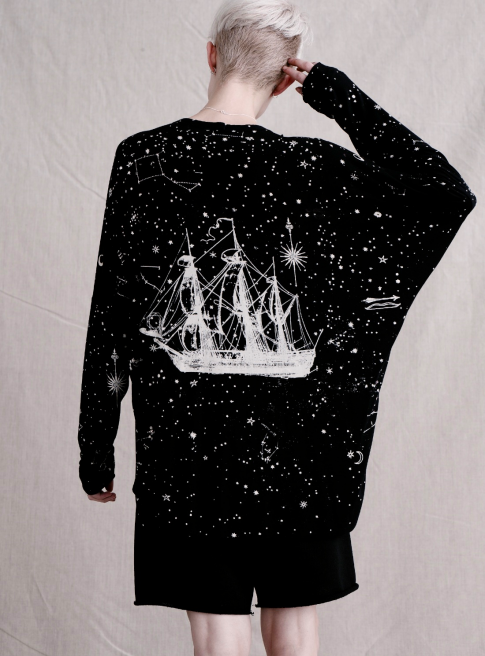 Harry & Polly are the designers behind Draw In Light. Harry met Polly in a West London hospital, 20th April 1985. This was the first day of their 25 year friendship. Learning to walk, talk, draw and dress up together. The two have had a unique creative bond since that day. The pair studied textiles for fashion with business at the University of Brighton, graduating in the summer of 2008. Draw In Light was formed in December 2009. Harry and Polly now work from their studio in East London.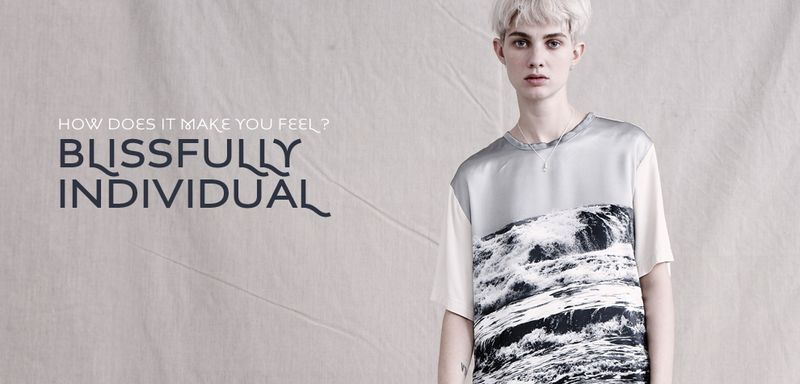 You can see their latest collection at the wonderful  Young British Designers.
The long dress with the wave print is especially lovely!
Of course, there was no way I could finish a post talking about ships without playing this... 
[youtube http://www.youtube.com/watch?v=_VN8JFPSmZs]  
 Before you slip into unconsciousness
I'd like to have another kiss
Another flashing chance at bliss
Another kiss, another kiss
 The days are bright and filled with pain
Enclose me in your gentle rain
The time you ran was too insane
We'll meet again, we'll meet again...
Queen Marie