little things mean the most...
 Who would have thought that one litttle stationery item would bring such a big smile to my face.
A personalised pencil.
Oh happy happy day.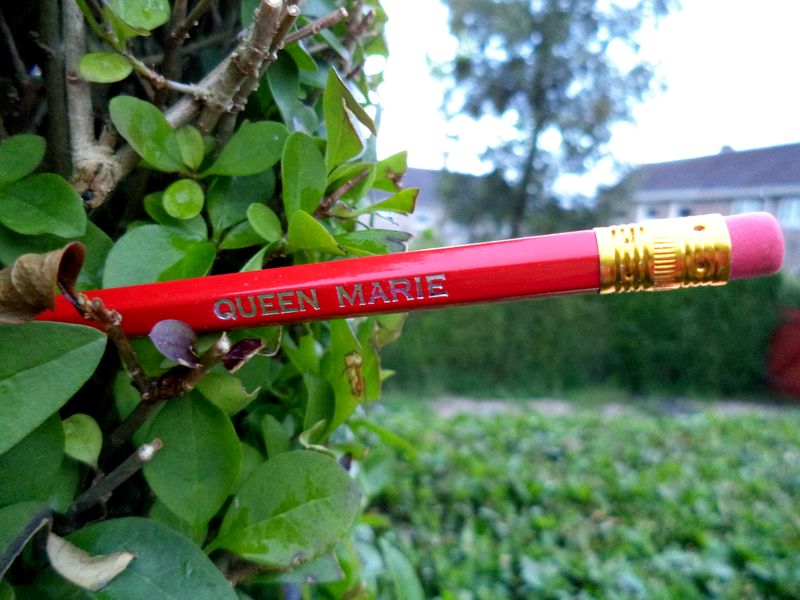 Last week I received an unexpected envelope fromt he lovely Sarah over at LaLa Land. (even her address labels are fun) and inside were my very own royal writing sticks.  It totally made my week. I even went out and bought a new pencil sharpner.
You may remember that I posted about her fabulous range of pop culture pencils a couple of months ago. There are now even more to choose from, so if you are a stationery geek like me, then you should pop on over and check them all out.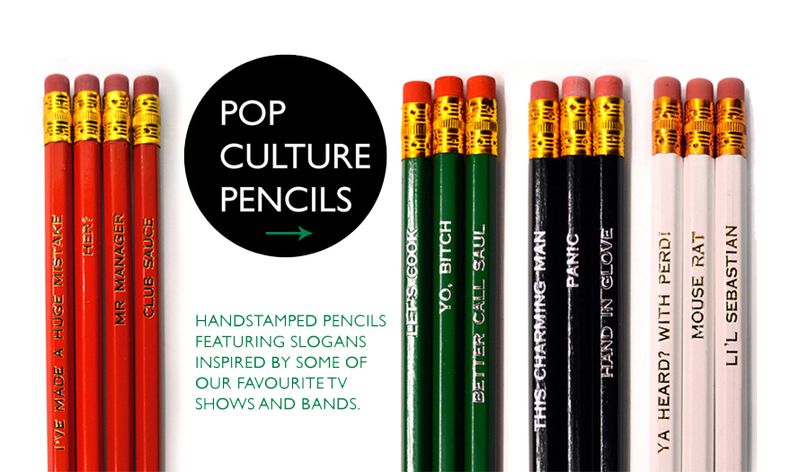 Last week I also found and bought the most peculiar thing - 4 way elastic bands!
I didn't even know such things existed. But now that I've found them, I don't know how I managed without them! They are perfect for all the piles of CD's and books that threaten to fall over and crush me to death every time I try  to find something.
Obviously I was chaneling my inner librarian at the time...
Queen Marie