Fibres + Pieces
I was recently contacted by label Faustine Steinmetz, who showed me their vision for reworking ubquitous pieces, such as the classic Levi 501 jeans, for their AW13 collection.
Faustine Steinmetz is a Paris-born, London based designer who completed her MA in fashion print at Central Saint Martins after interning at left-field labels such as like Andrea Crews, Jeremy Scott and Henrik Vibskov.
Looking at the lookbook, I get the sense that Steinmetz is taking a gentle pop at the common concept of luxury, by subverting it's meaning. 
The common tracksuit top is re-imagined in luxurious heavy wool, all hand woven on one of her looms in her London studio. The same with jeans jackets and 501's - all lovingly recreated piece by piece in hand-woven mohair and hand dyed. An atelier-like touch to such common garments.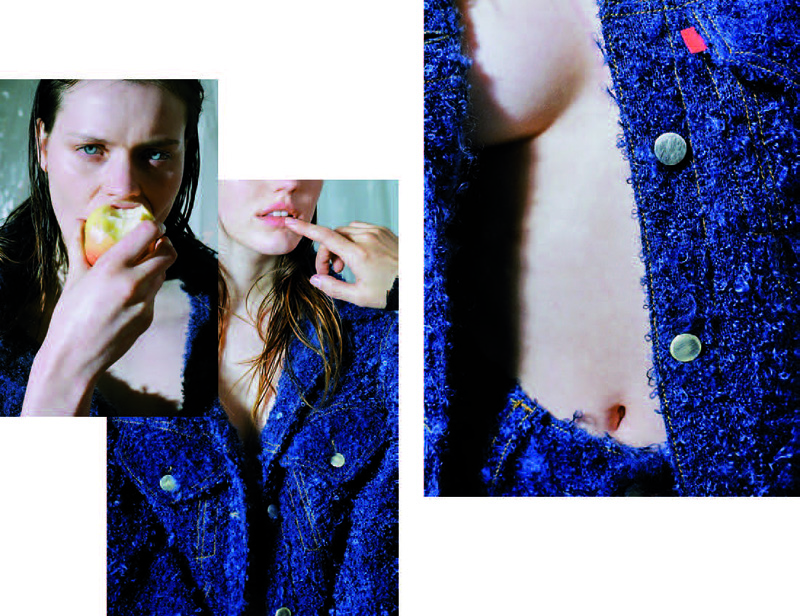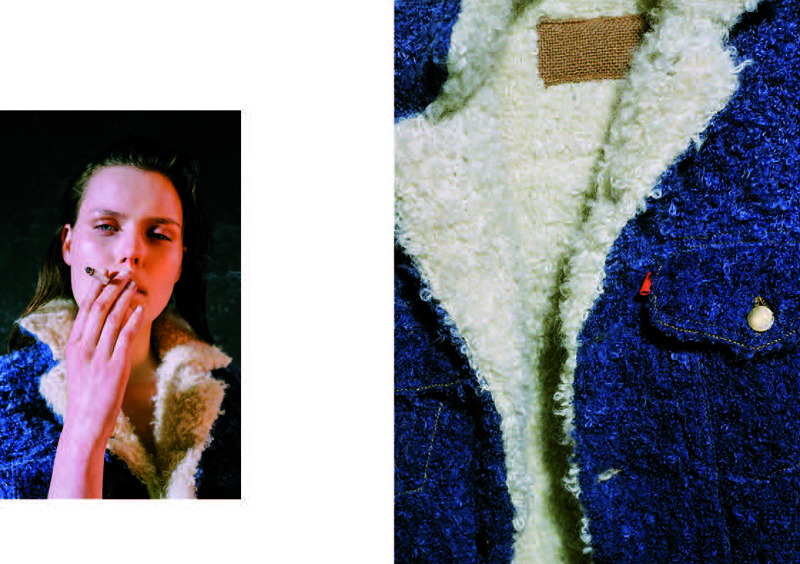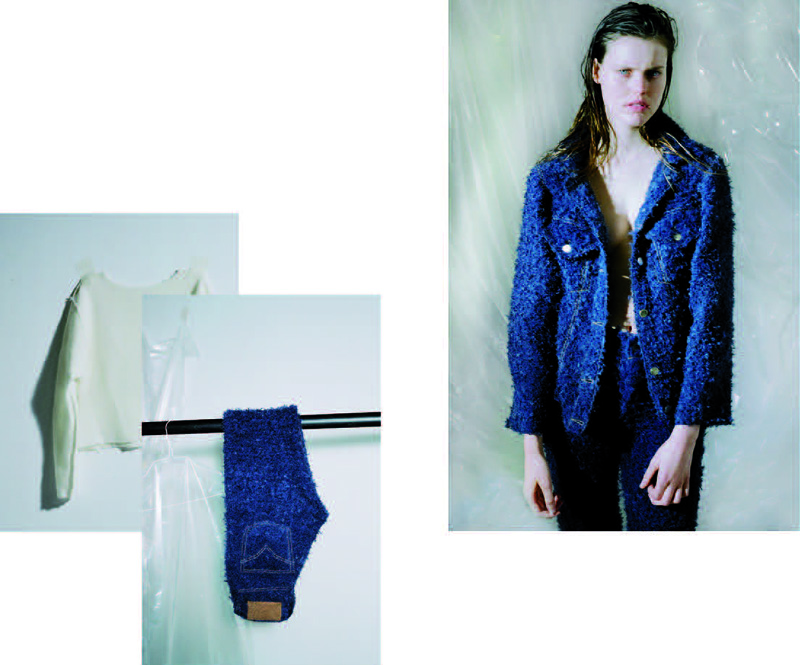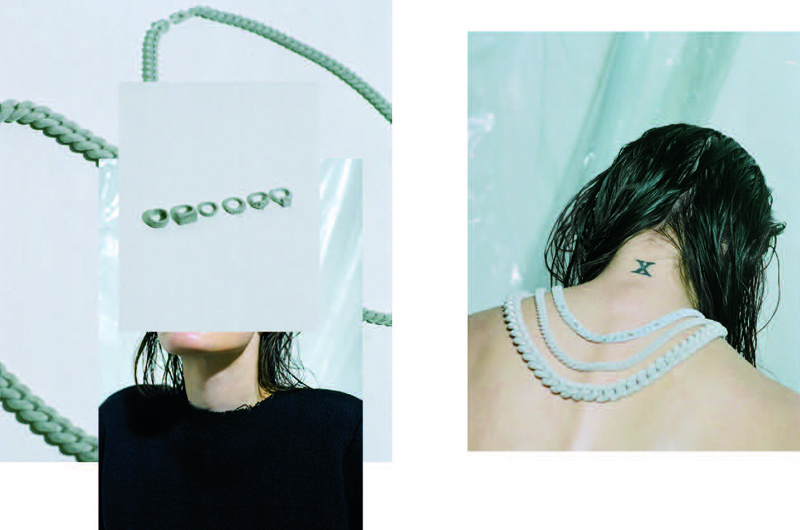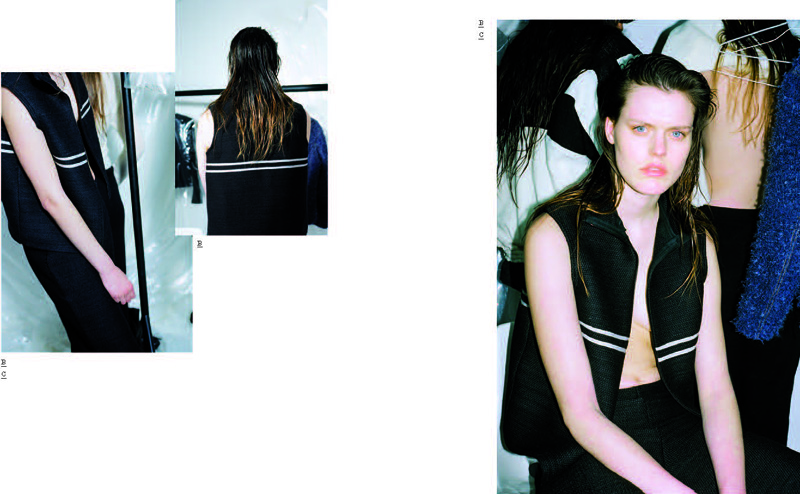 Jewellery does not escape her touch either. Watches and cheap chain jewellery, the likes of which you might find in a pawn shop, are recreated in titanium then covered in a grey flock. The contradiction of using such craftmanship onto what might normally be considered throwaway pieces is alluring.
Perhaps a further narrative against the endless consumption of 'fast fashion', Steinmetz is sourcing all her fabrics in the UK.
Queen Michelle