Mother Superior's Holiday...
* This post is very imge rich. Sorry I just couldn't resist them* 
Growing up I always wanted to be a Nun or a Librarian.
Obviously I talked too much to be either.
But with her Marni Resort 2014 collection,  Consuelo Castiglioni has designed a wardrobe that would allow me to look like a glamourous version of them
I absolutely adore this collection. As I made my way through the lookbook, I couldn't shake the feeling that these were clothes a glamourous nun might wear in another world. Either that or Jackie O in 2050!
These are graceful, modest clothes. Serious  yet with luxurious fabrics that quietly speak of the female silhouette while belts and ribbons direct attention to the waistline.
Obviously in this other world, Nuns are a little sportier...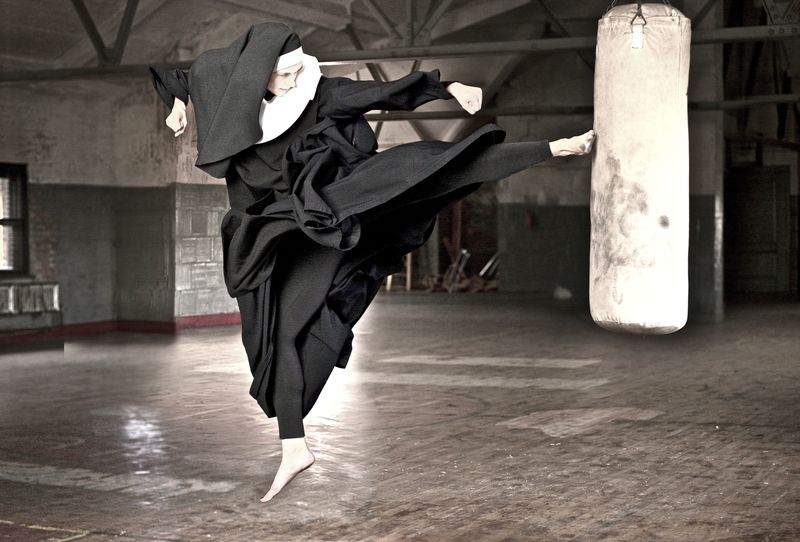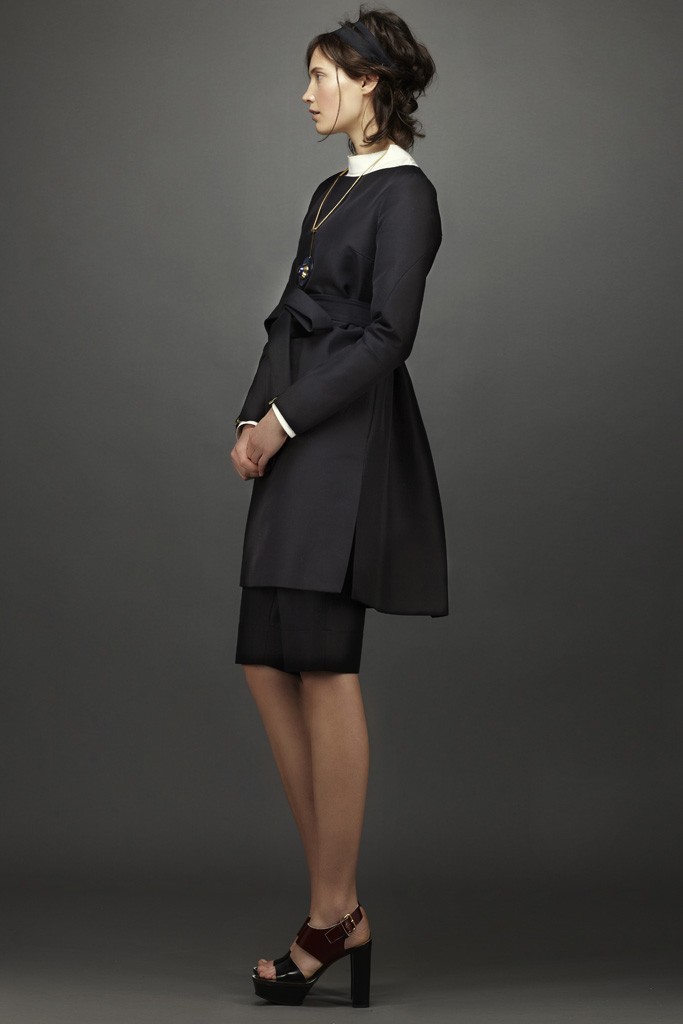 "Marni speaks the language of sophisticated restraint, interspersed with a dry sense of eccentricity. A new sensuality arises.
The new Marni Resort collection is precise, with an edge. An idea of strictness and severity is smoothed by dense jewel colors and a continuous play of textures and lengths. Exact lines both offset and highlight the tactile preciousness of the fabrics.
The dense color palette is a mix of gem notes of orange, purple, green, blue. Black and white provide a firm, graphic frame. Bold prints nod at the 70s adding a disturbing element: abstract flowers, micro dots, pinstripes.Fabrics have a firm hand that enhances exact cuts: cotton cady, double duchess, canvas, crepe marocaine, wool crepe, ottoman."

Even the description of the collection is wonderful...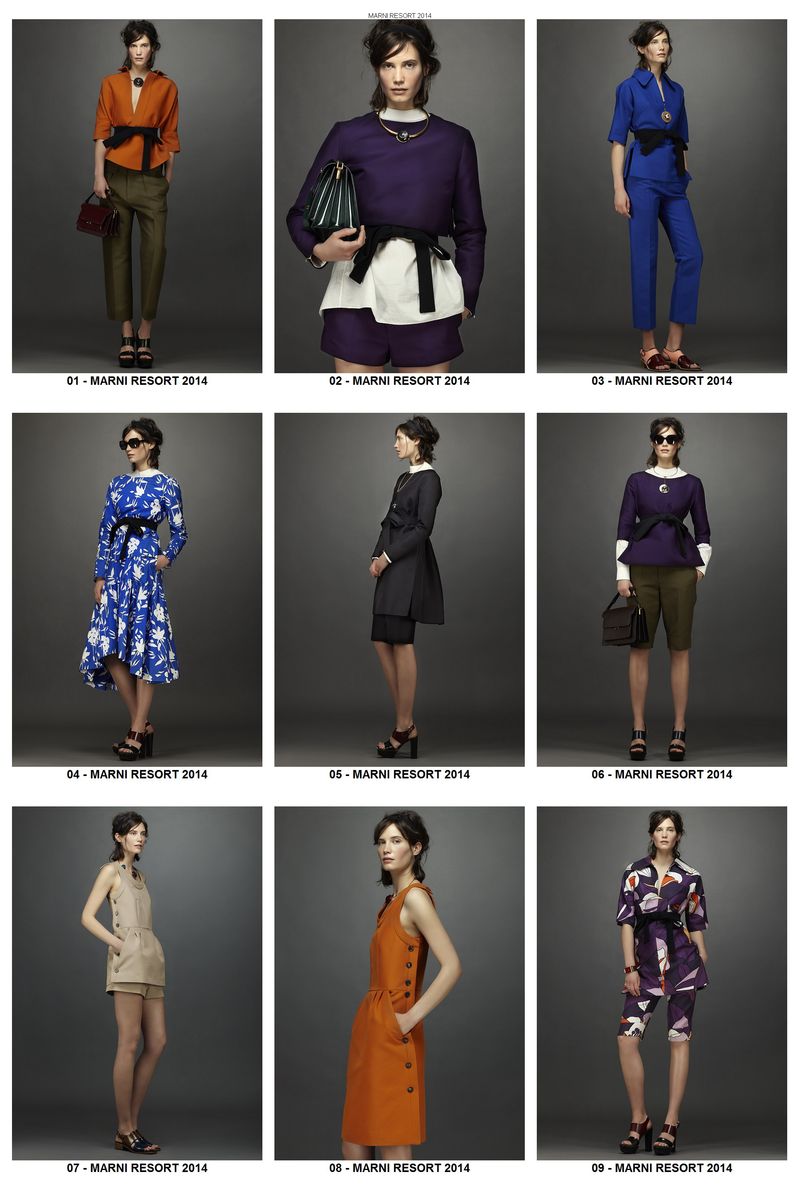 Meanwhile, back in the real world, I'll bet these poor Sisters are praying for a resort vacation.
Bless them...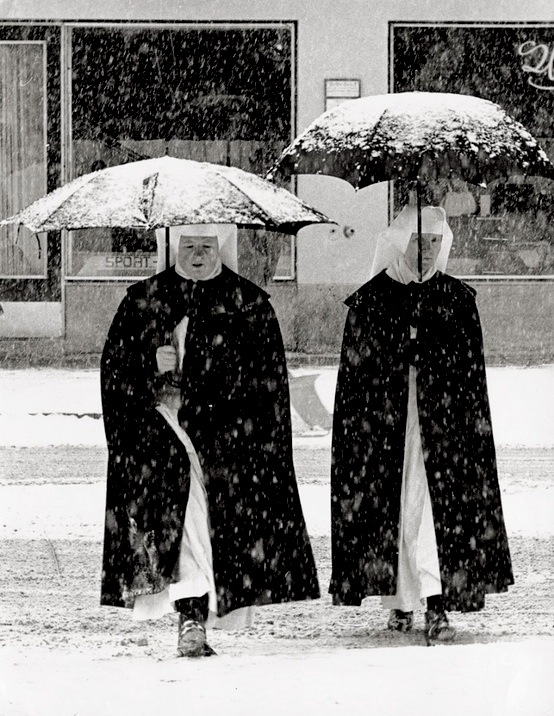 Queen Marie
x