getting my school stuff ready...
If I live to be hundred, I will never like Sunday nights.
Whether student or wage slave that "sunday night feeling" is universal.
 The weekend always goes to fast and before you know where you are, it's 7 O'clock on a Sunday night and you need to start getting your school stuff ready!
I challenge anyone to say that their Monday couldn't be made better by finding one of these in your pencil case...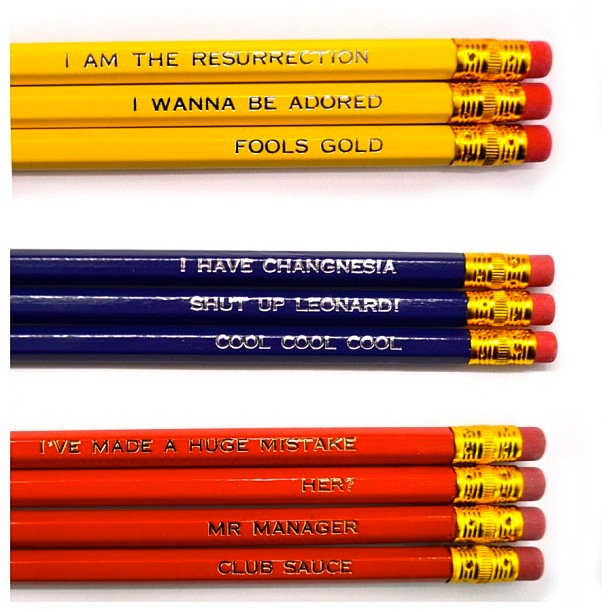 These wonderful pencils are brought to us by our chum Sarah at La La Land who always find the very best things for her West end and online boutique.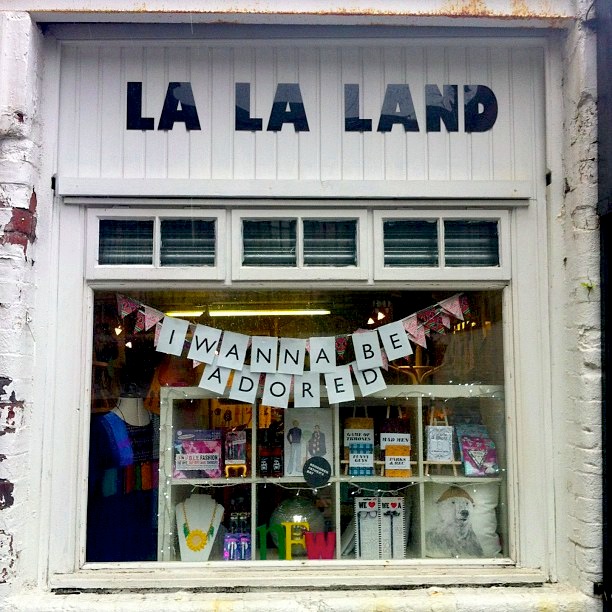 Yes, this is seriously a post about pencils!!!
These genius items are only £3 for 3
Perfect for little presents or to help encourage unruly children to do their homework.
I'm struggling to choose between the Stone Roses ones or The Smiths ones.
There are loads to choose from including TV Shows like Breaking Bad and Arrested Development
See them all here 

It goes without saying that I wish I had one of theose old fashioned pencil sharpeners that you had at school. The kind that were attched to the end of the teachers desk.
I must try and hunt one of those suckers down tonight!
Queen Marie
x