A Modern Pilgrimage
We don't feature menswear terribly often on here as we rarely get contacted by designers who are doing menswear. Perhaps it's a chicken/egg scenario at play here. However, London designer Laura Teasdale got in touch with me recently to show me her own menswear collection. 
Laura used her grandfather, John Clarke, as the muse for her collection. She scoured her families collection of photographs of her grandfather in his youth, finding gems such as one of Mr Clarke doing a handstand on a beach in the 1960s. Such playful images prompted her to produce some tongue-in-cheek tailoring from classic men's fabrics including wools and leather. Eye-catching mesh masks adorned with a fish motif inspired by Dutch graphic artist M C Escher and created alongside acclaimed milliner Keely Hunter, completed each of her six menswear looks. 
'Constructing The Modern Pilgrimage' involves the creation and growth of an invented white space. This modern space matches a way of living to an appropriate setting and holds new functional inventions and evolved creatures and characters. The modern pilgrimage represents the journey to this space whereby individuals can reconnect with themselves, evolve and develop and this may ultimately offer an alternative to a religious experience.'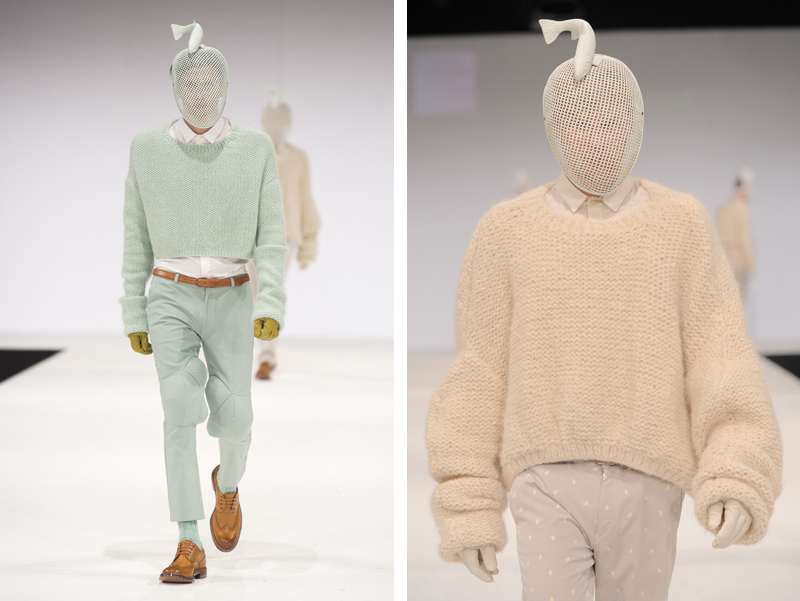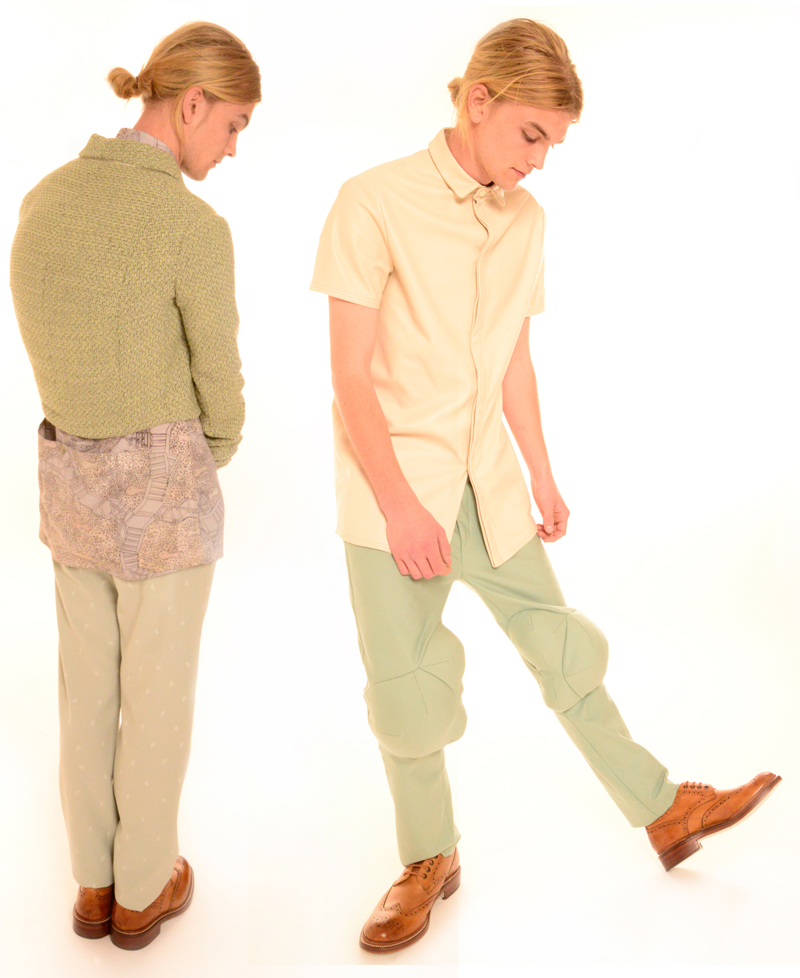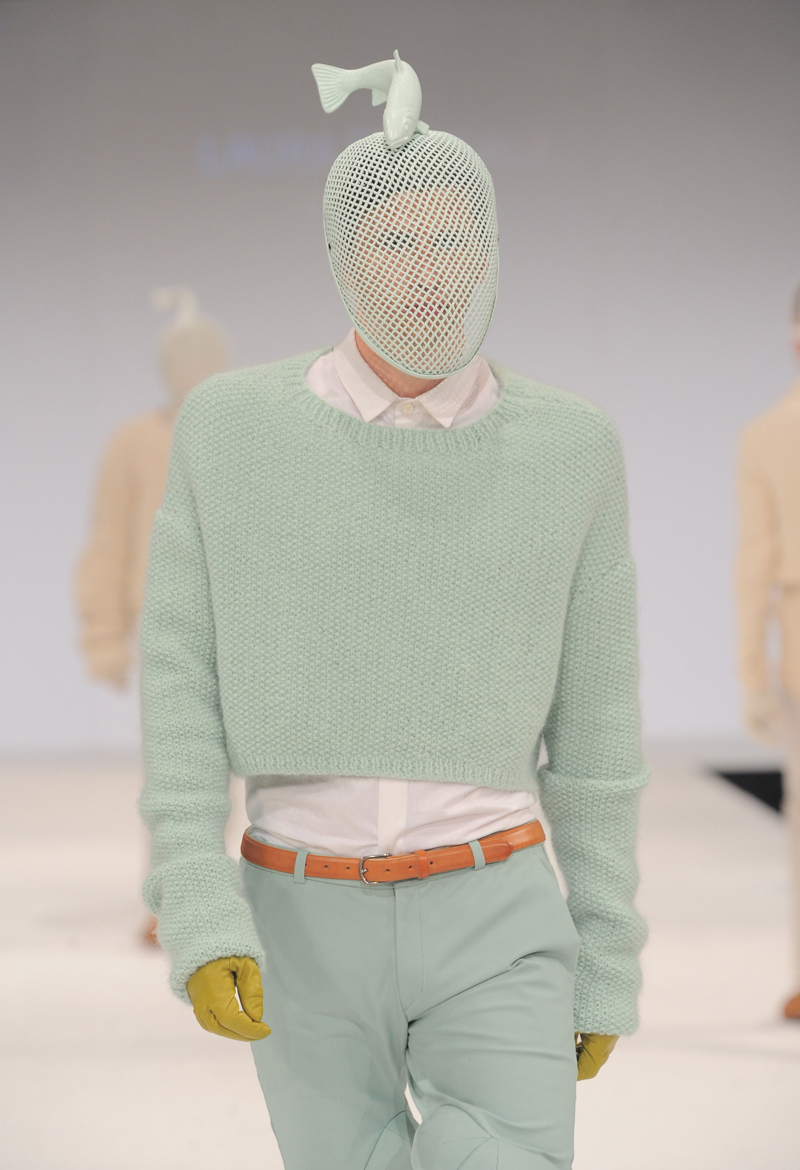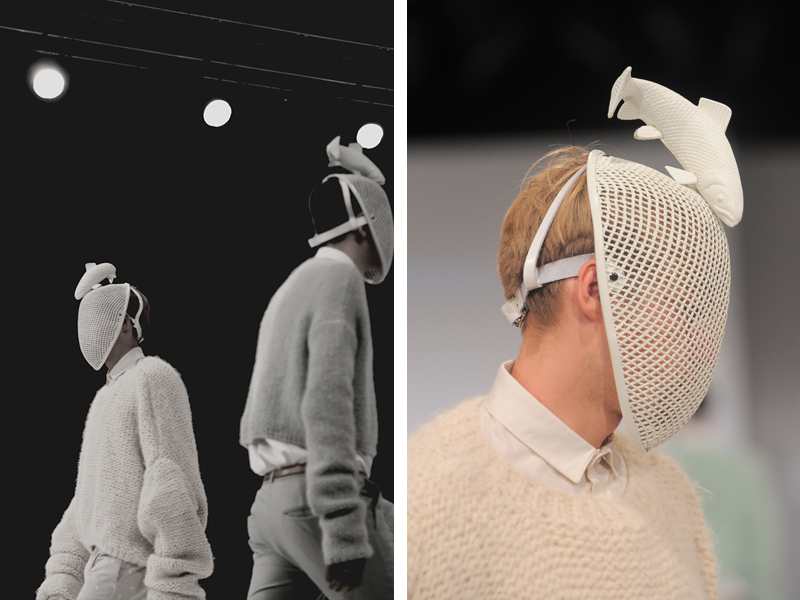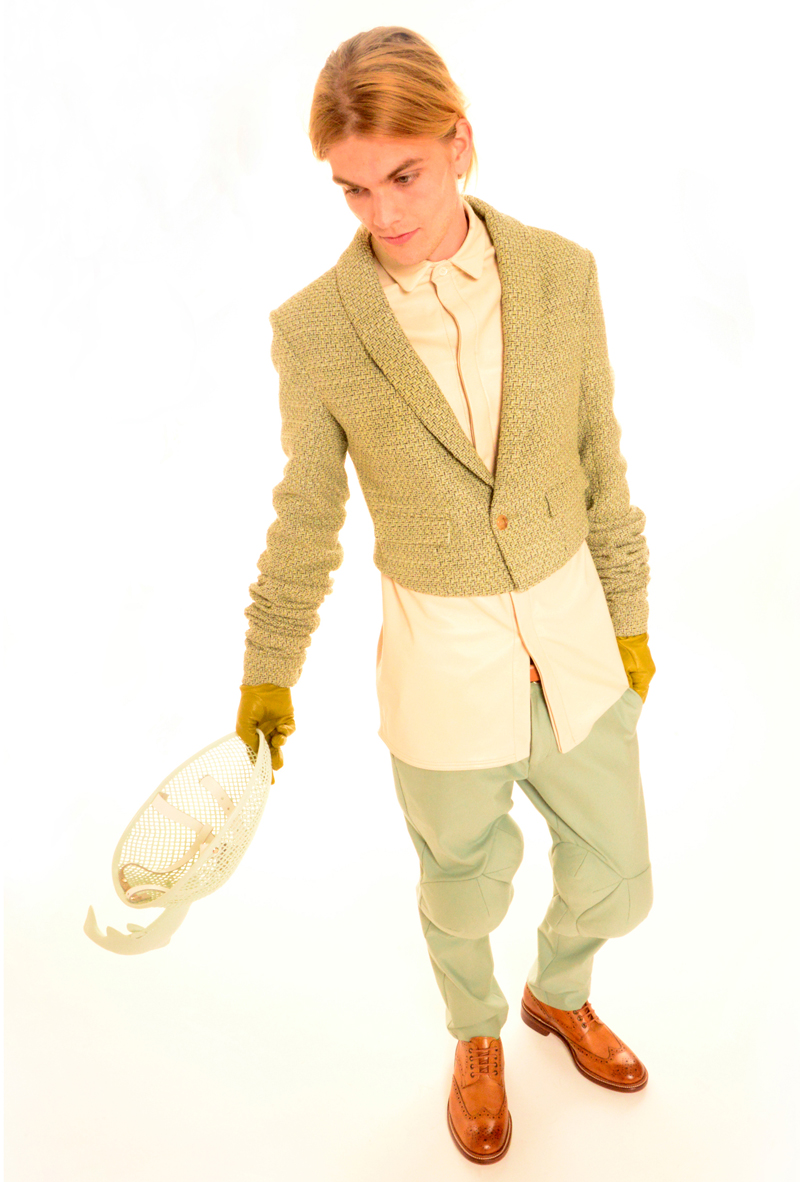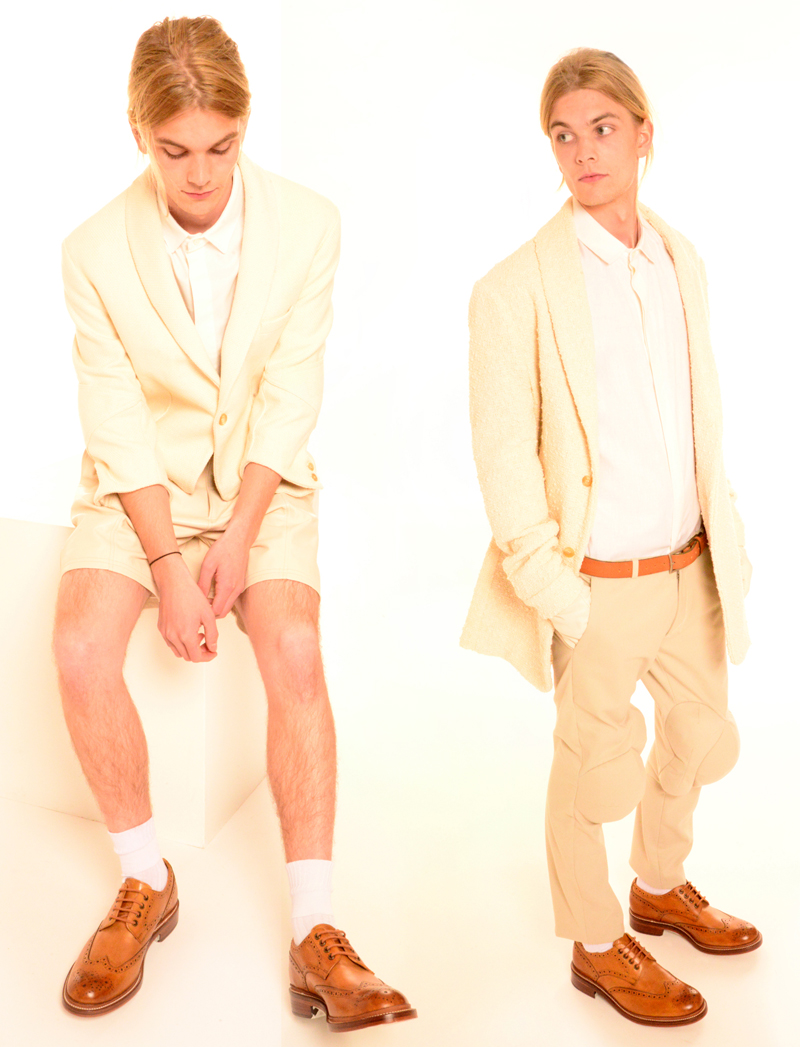 Are men ready for exaggerated knees? I'm not sure, but the fact still remains that these pieces are classic in silhouette and appear beautifully made. The colour palette is refreshing too and nice to see someone attempt to move menswear away from the drab colours we've come to associate with mens clothing.
Queen Michelle