here they come, there they go...
**Apologies for the poor quality of these shots**
So today my Clarks x Eley Kishimoto boots arrived.
I was very happy to see them. Very happy indeed.
They looked fantastic. As did the dustbag and the little brochure explaining all about Clarks Originals. I read it all through, admiring the uncoated stock ( which felt a little like Grandee from GF Smith) and the ethos behind the original range...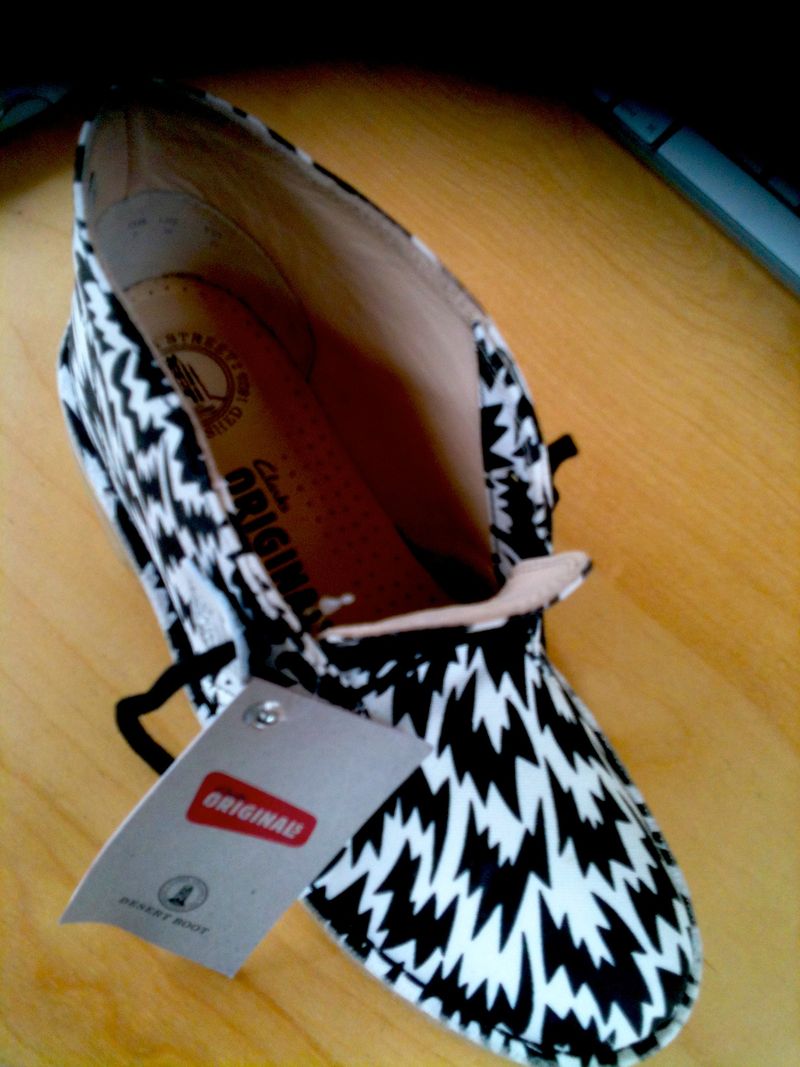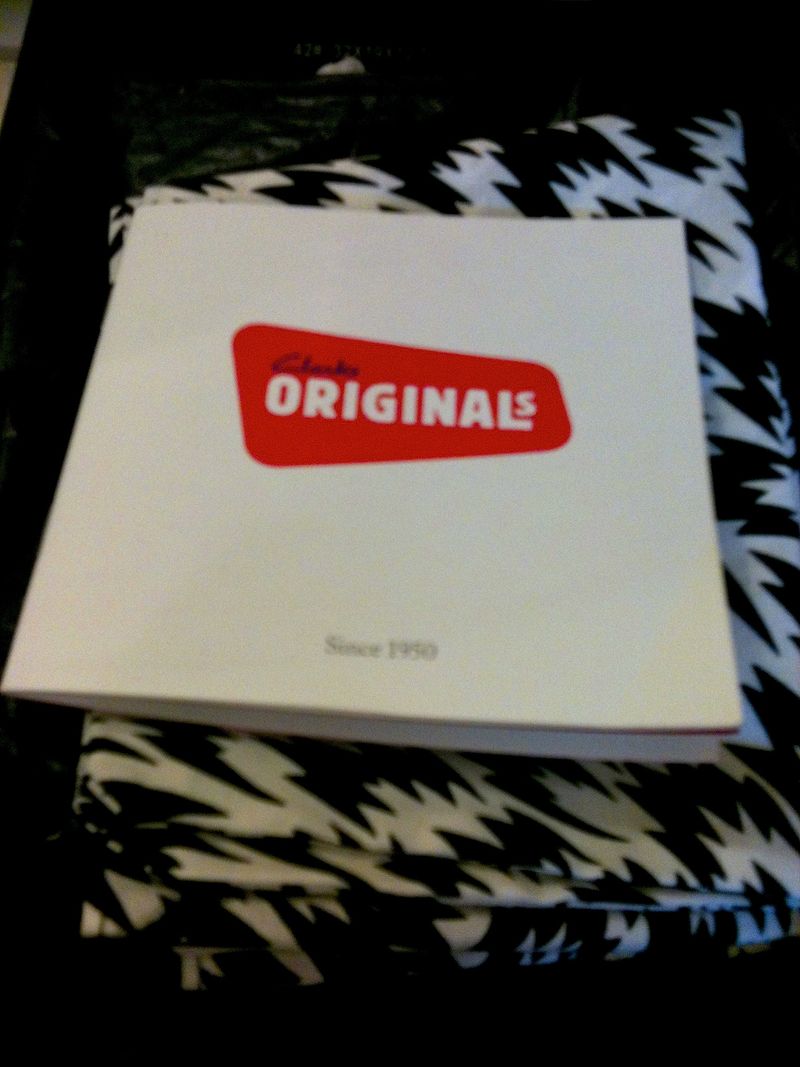 I smiled as I admired the leather insole proudly proclaiming - Clarks Established 1825...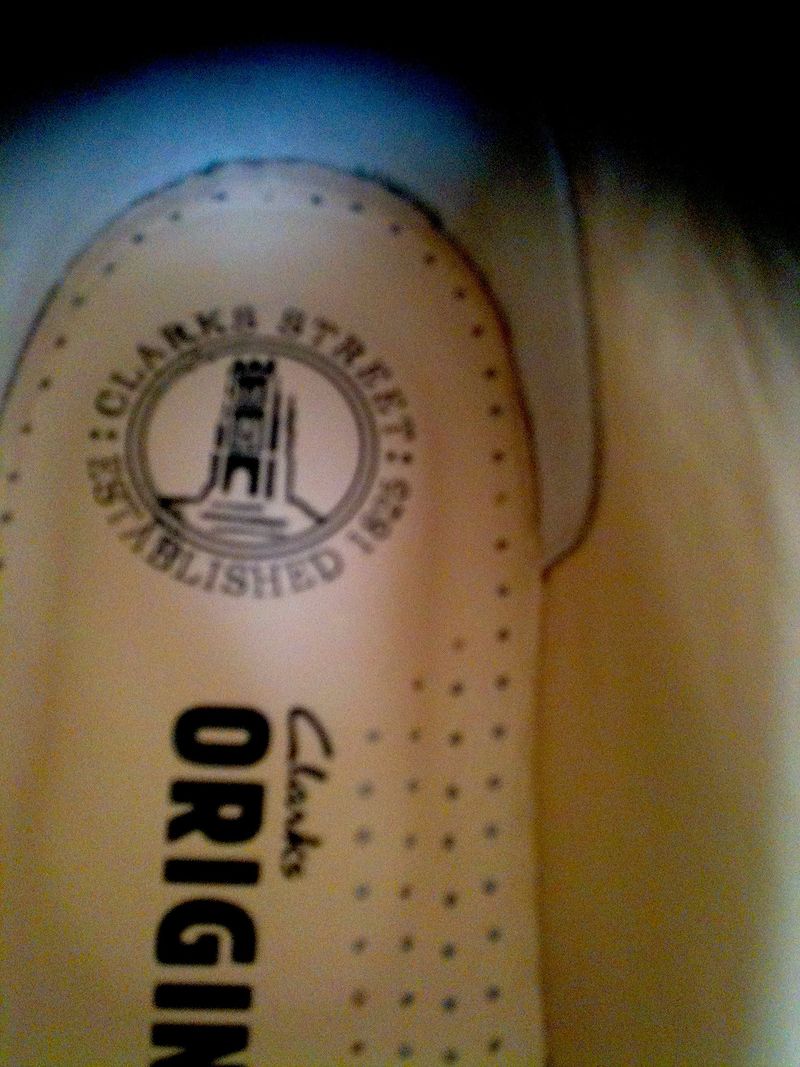 But then as I went to try them on, I noticed some writing on the inside of the tongue -
"Made in Vietnam"...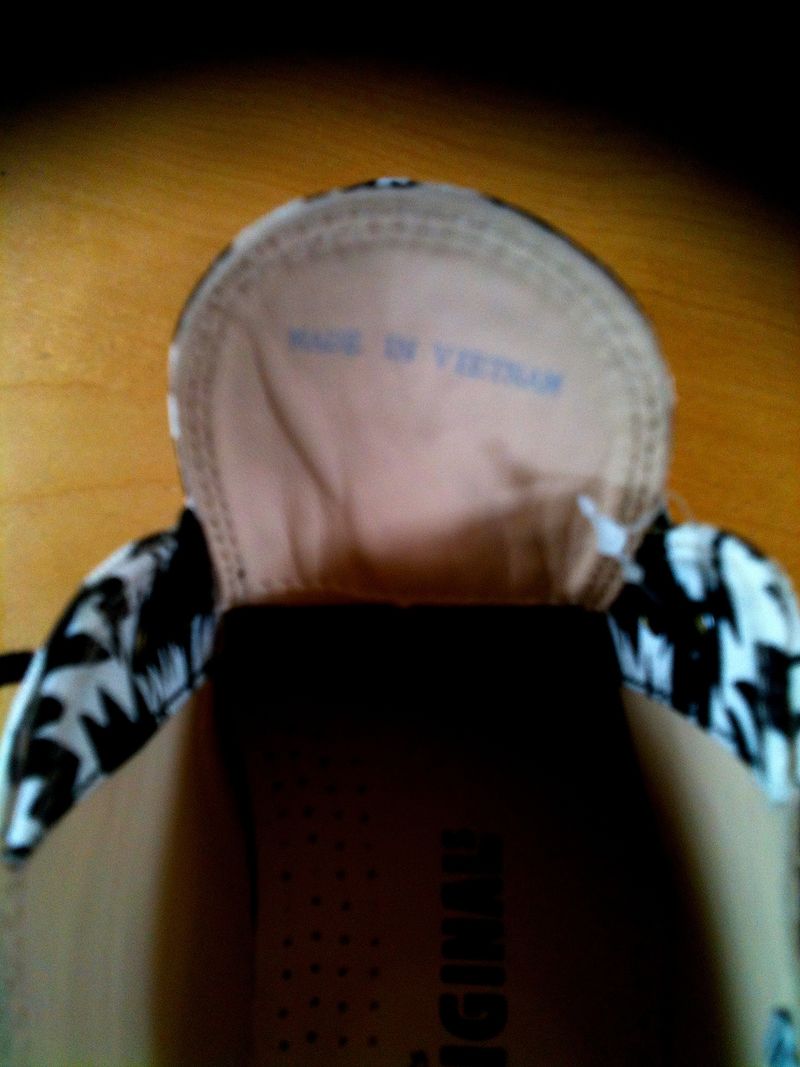 Rarely have three little words printed on a shoe,  had such a big and immediate effect on me.
I simply took the boot back off and put it back in the box. I'm sending them back.
It's difficult to put my feelings into words why I feel so disappointed at Clarks for this. But I do.
They have gone to such lengths to promote their heritage as a British label. Celebrating their history, they work with Harris Tweed and collaborate with British designers.
Then what?
Then they put all those elements into a big container ship and send them off to Vietnam to be assembled?
I'm sure they have very cogent economic arguments about why they do that. Arguments about overheads and margins and productivity. 
But do you know what , I don't care.
I mean no disrespect to the people of Vietnam. I'm not talking from my wallet here, or my head, I'm talking from my heart. 
My heart is disappointed and in some way feels cheated.
I would have happily paid pay more to see them stamped "Made in Britain"
Do I love these boots? Yes I do.
Can I wear them? No I cannot...
It's a poor show Clarks. A poor poor show...
Queen Marie