Time For A Cuppa
It'll come as absolutely no surprise that we are ever so fond of a cup of tea in the Kingdom. When Queen Marie and I worked at the same agency, many many years ago, the kettle literally never had a second to cool down before it was back on again and another brew was being made. I cannot imagine functioning without tea.
One day I hope to graduate from mug to china cup to drink my own tea (I'm not quite ready for it yet, but soon), so I am always admiring the pretty china teacup and saucer Prince B's mum, the Duchess, drinks from when I go to see her. So it might also then not come as a suprise that we are just as fond of tea based homewares. 
I have featured lights made from teacups before, but I came across another designer who has also created gorgeous lights from teacups, gravy boats and teapots. Anka Büchler is a designer based in Germany and her lights are just gorgeous.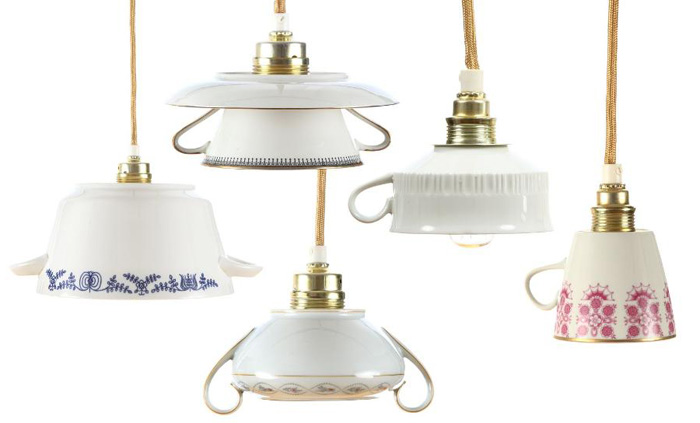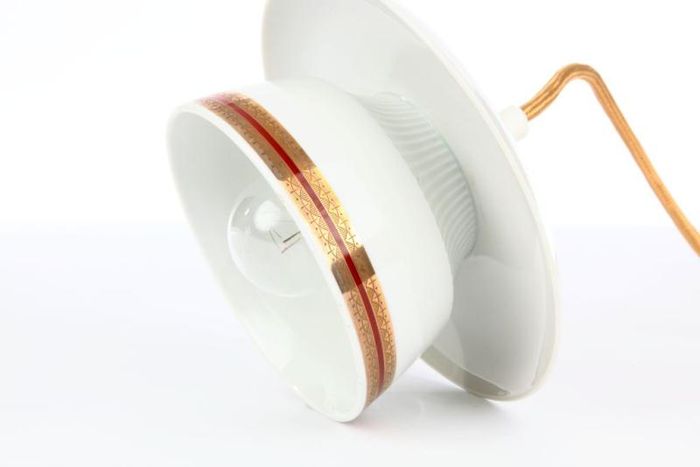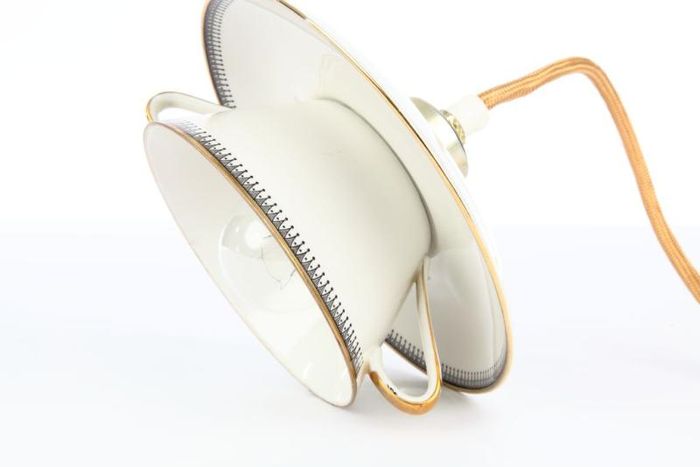 I can't tell you much more about her as the site is all in German. She also seems to either create her own tea-sets or at least decorates existing, possibly vintage, tea-sets too.
I'm not sure how much light a tea light would give off, but when they are this cute who really cares!
Get the kettle on!
Queen Michelle