happy happy, joy joy...
It's a double fashion rainbow start to the week.
I thought my head would explode with excitement  last Wednesday.
What news could have caused such consternation in my cranium, I hear you wonder
Here is a little clue...
 Two of my favourite fashion icons are coming together.
On Wednesday an unexpected press release declared that Christian Lacroix is to design a one off Couture Collection for the House Of Schiaparelli to be shown during Couture Fashion Week in July at 21 place Vendôme, the historical address of the Maison.
Lacroix will reinterpret 15 of the brand's iconic creations in homage to the Schiap legend - with everyone being to to think 'glamour, quality and avant-gardism'. This will be followed by a series of contributions by acclaimed contemporary artists in homage to Schiaparelli as 'the very first woman to combine art and couture' - the designer was famed for collaborations with artists Salvador Dali, Cocteau and Alberto Giacometti.
Tod's owner Diego Della Valle brought Schiaparelli in 2006 and confirmed he would be relaunching the French fashion house. It originally closed in the 1950s after struggling to deal with post-war austerity. As for Lacroix, his namesake fashion house closed its doors in 2009 after going into administration. The designer has since been busy designing coins for Monnaie de Paris, uniforms for Air France and costumes for German operas as well as a high-street collection for Desigual. We couldn't be happier to have him back creating fabulous couture.
Lacroix had this to say about Elsa Schiaparelli: 'In this persona incarnating a true aristocrat, one finds a spirit where mathematics and literature as well as poetry coexist: Elsa is a sacred sphinge who never ceases to interrogate us while offering us new enigmas as answers. Art, theater and cinema… my wish is to reposition Elsa at the center of her maison and on the stage from which she once seduced the world"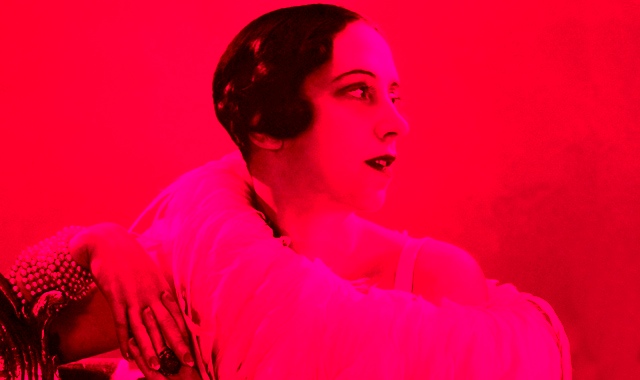 Schiaparelli permanently closed her atelier in 1954, ending an amazing era of innovation and creativity. She was usually the first to experiment with new materials - acrylic, cellophane, rayon, and lurex - and was the first of the Great Fashion Houses to put zippers in her clothing. Schiaparelli left a tradition of avant-garde experimentation which Lacroix will interpret perfectly...
I for one cannot wait...
Queen Marie
x