kicking up a storm...
Kickers!

You either love them or hate them.
We have always loved them in our family.
Whenever I think of my  brother or my Uncle John in years gone by, I always picture them in red kickers...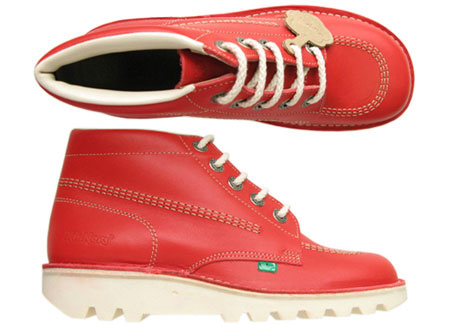 Kickers OJB (Original Jean Boot) Kick-Hi.
The OJB shoe was designed in 1970 by French cobbler Daniel Raufest, his reason being was that he wanted a shoe to compliment your flares and finish off that 'flower power' look perfectly. The shoe saw immediate success and became a global favourite.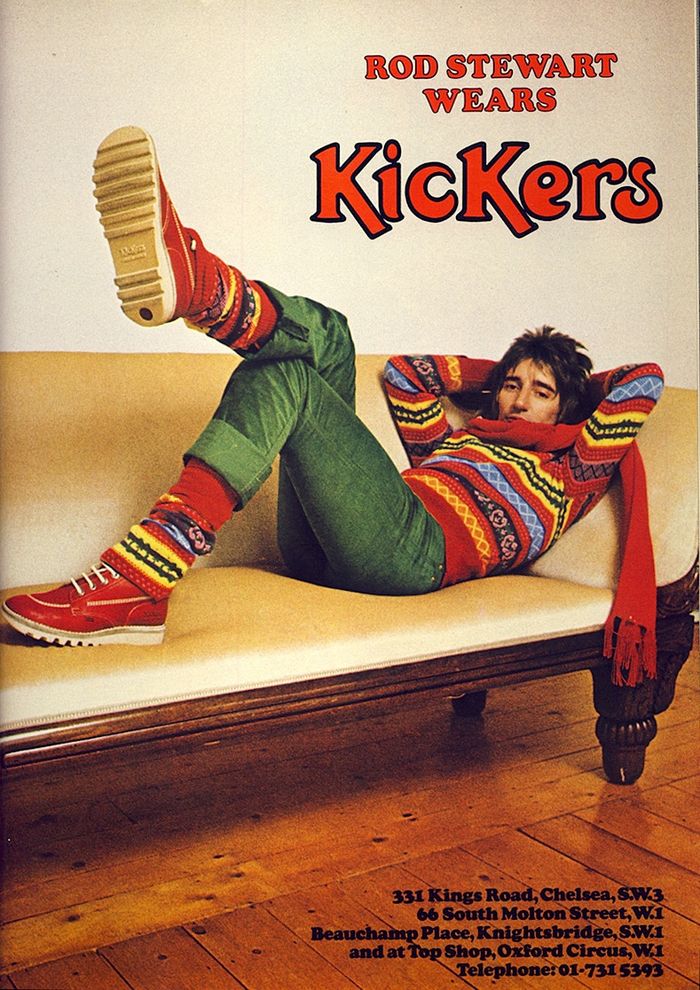 But now it looks like it could be time for the girls to fall in love too!
Kickers have collaborated with Kingdom favourites Lazy Oaf to produce a limited edition collection.
 Our Frances will have a heart attack when she see's these...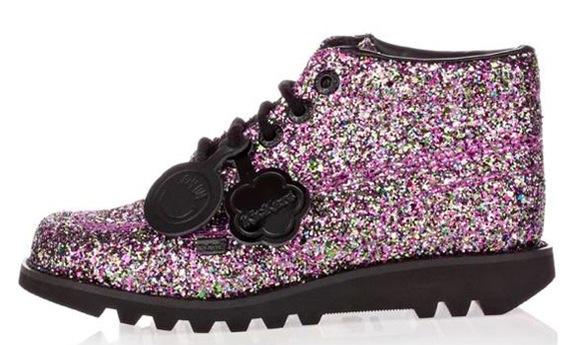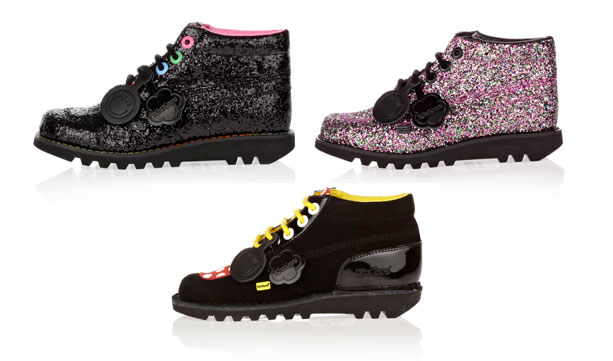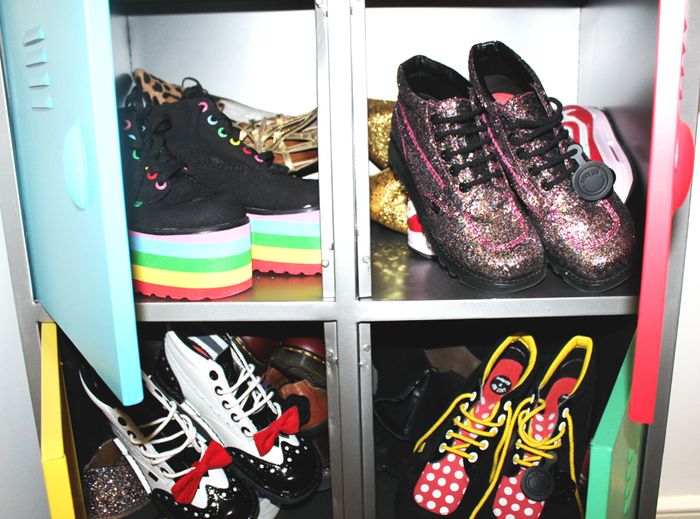 For Spring Summer 2013, Kickers collaborate with Lazy Oaf on a limited edition footwear collection, and it's definitely something special. The five-piece women's collection remains loyal to the classic Kickers silhouettes whilst engaging Lazy Oaf's playful detailing and east London charm.
 All styles include Kickers' signature detailing such as classic triple stitch, branded heritage tabs and the infamous black Kickers fleurette. Unique to this collaboration, each pair comes thoughtfully presented with a smiley face Lazy Oaf fleurette and co-branded sock print, complete with a Lazy Oaf x Kickers branded shoe box.
 The Kick Lazy Dotty introduces Lazy Oaf's red and cream dotted print on the Kick Hi Boot whilst The Kick Lazy Glitter speaks for itself, available in both black and multi coloured sparkle. The Kick Lazy Lite in black canvas with eye-catching paintbox bright eyelets sits on a multi-layered rainbow platform. The Kick Lazy Brogue can be customised with removable fringing and a quirky bow to add East London cool to the classic Kick Brogue.
 Each style is limited to only 500 pairs, starting at £100 so you had beter be quick if you want to start kicking up a storm kicker style...  
Queen Marie
x