When Danielle Met Charlie
For AW13, one of my current favourite accessories designers, Danielle Foster, has collaborated with talented up and coming London based designer Charlie May to create a range of beautiful bags and edgy leather and vinyl accessories.
Charlie May graduated from the University of the West of England in 2010 with a BA(hons) in Fashion Design, where she achieved the privilege of being selected for a place at Graduate Fashion Week. 
The bags all have Danielle's signature sleek and elegant aesthetic and when styled with Charlie May's wonderful stark white garments, it really does show off both designers complimentary styles perfectly.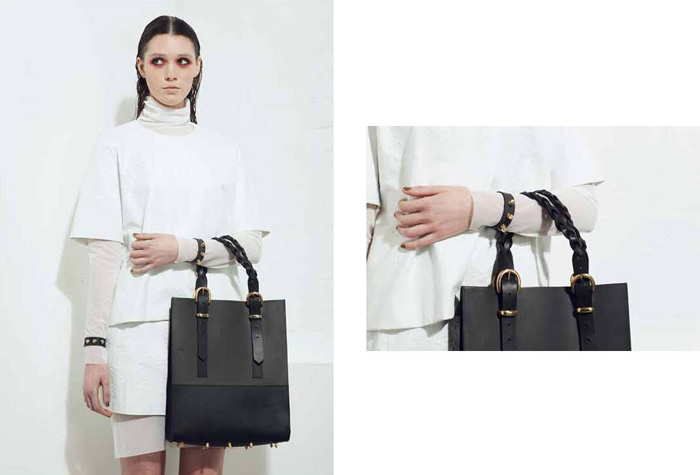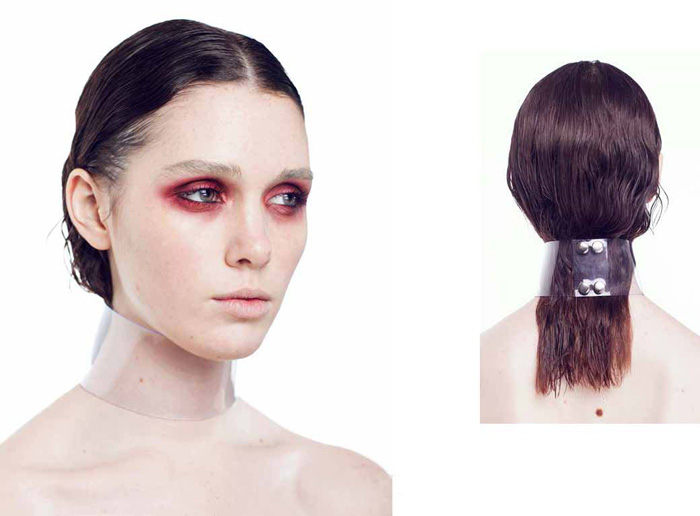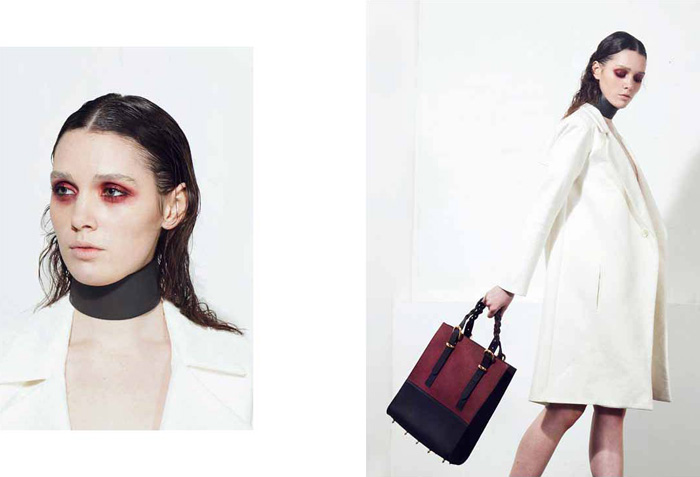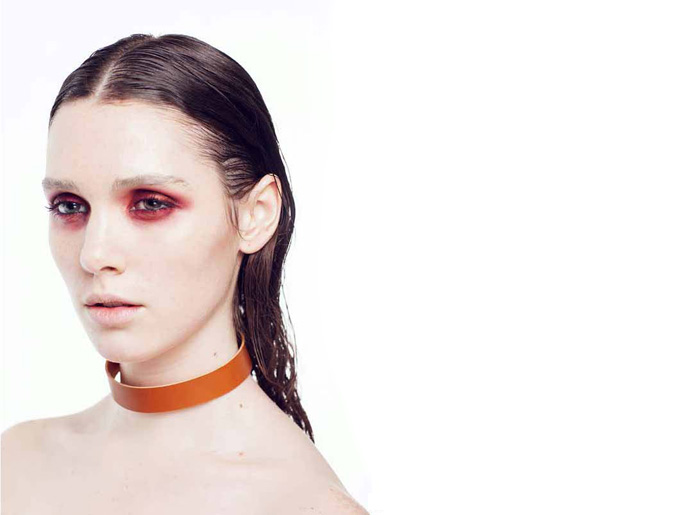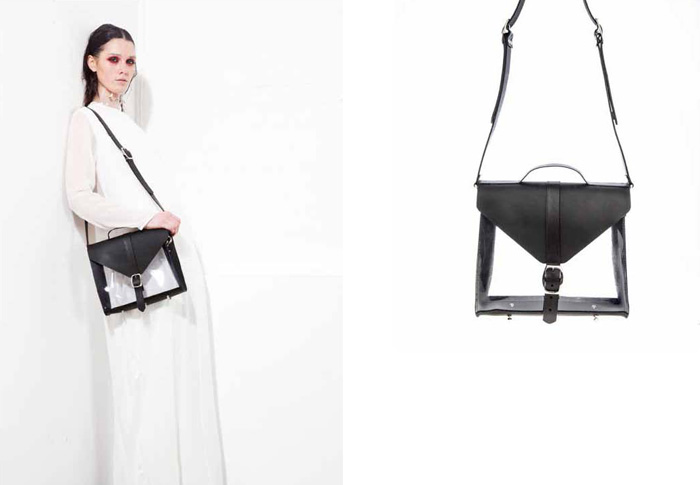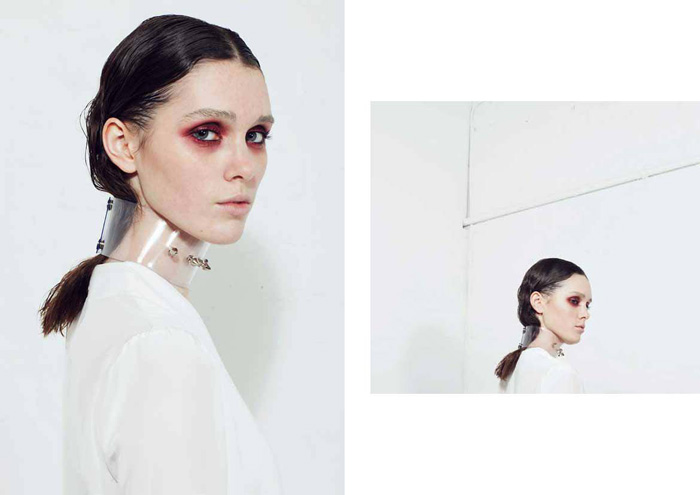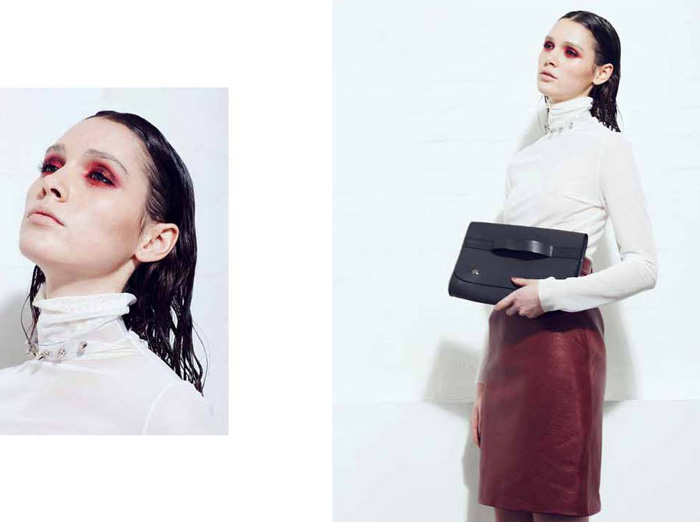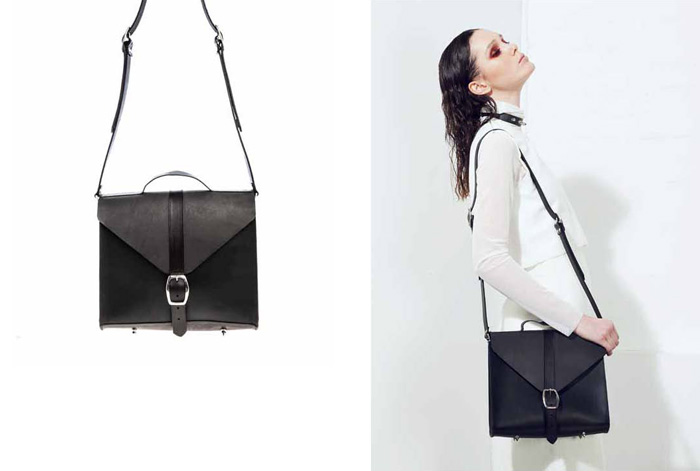 The real beauty in Danielle's pieces is that you know they are never going to date - modern classics in the making. The shapes are classic yet still feel incredibly current with small, understated details such as studs and contrasting textures.
Since I plan on wearing structured white this summer (and lay off the tomato soup), I'll definitely be taking inspiration from these lookbook images and pairing it with my own Danielle Foster bags. The red ringed eyes are also a great touch in the styling of these images. I'm also curious to try the clear vinyl neck accessories, which are a great update to the metal neckwear we saw a lot of during AW12. Hopefully they'll come into Bengt Fashion so I can have a look and see what  price they are.
Queen Michelle