Love Love Loving 'Ladybird Likes'...
 I can't imagine there is anyone out there in the big wide world who hasn't heard of etsy by now.
Queen Michelle and I have probably spent  more time on there prowling around, than any other site in the world, ever. You tend to go through phases where you feel the need to be on it every day and if you're not careful  you can lose hours and hours at a time.
As I'm sure we both have said many times before - there is nothing more crushing than waiting for something to arrive and when it does it's a disappontment.
Conversely there is no feeling better than when something arrives and it's MILES better than you were hoping for.
That's exactly the case with Ladybird Likes.
This wonderful shop is the work of the lovely  Zoe Jade. Shes love making things using repurposed vintage items and has a weakness for vintage fabric and ephemera, woodland creatures, embroidery, flowers, and photography which she uses to create unique necklaces, brooches and collar clips 
 From the charming packaging and little hand stamped labels through to the items themselves, everything is wonderful. Most glorious of all is the feeeling that every single thing has been put together with love, care and attention to the smallest detail.
The quality is also exceptional. I can't actually imagine how she does it for the price. But I shouldn't really complain about that, becasue it just means we can all treat ourselves to more treasures, like my favourites below.
I have been wearing my ampersand brooch every day since it came..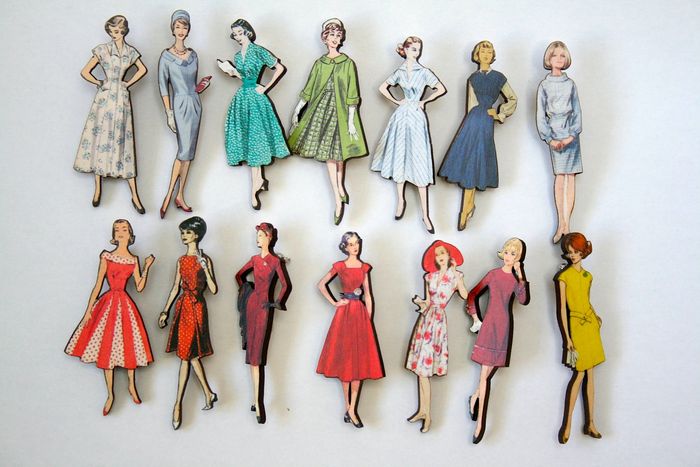 You can also read about her crafting adventures on her blog here and if you get the chance read the insightful post she has written about the joys and tibulations of being a maker and working for yourself.
Great stuff Zoe.
Queen Marie
x