Sinister Sights
I was so thrilled when I first came upon designer Gabriela Marina Gonzalez last season. Her aesthetic is everything I'd love to wear, every day if I could. Her leather harness details look fresh and elegant rather than overly sexual, as we might expect. Her use of brown, burgundy and black leather together for such pieces also lends it a modern and chic feel.
Her AW11 collection,  Sinister Sights in Synthetic Moonlight, is a continuation of her previous collection with leather work featuring very heavily. She has included some glorious distressed knitwear to compliment her harnesses, and added thigh and leg straps to the mix. I am such a fan of thigh adornments but have yet to find one that actually stays on my leg unfortunately. GMG's is made of stamped leather with a delicate chain draping down the thigh.
Of course, her shoes are always stunning and this season's pair is no exception with a sky high platform once more, yet slightly more refined than her last pair. Her handbag design is equally beautiful, complimenting the theme which consistently runs through her work.
Punk has never looked so elegant.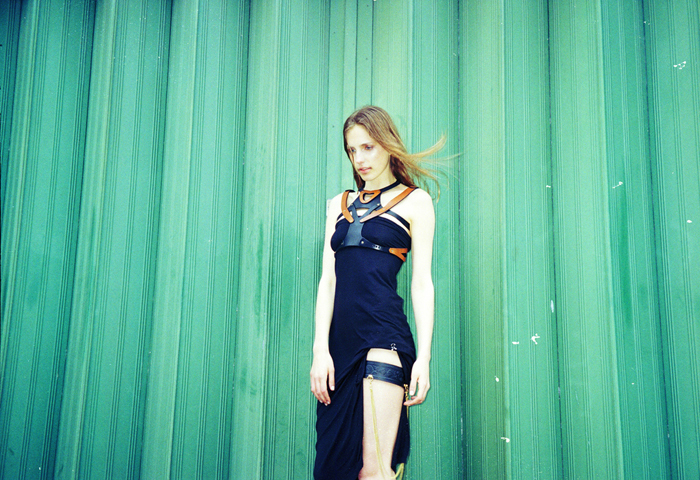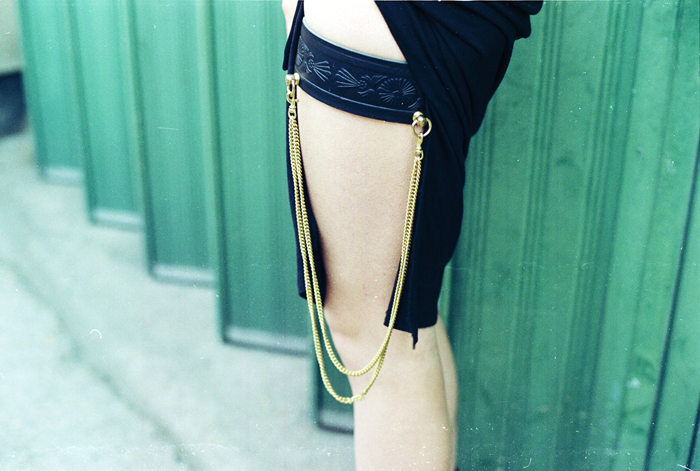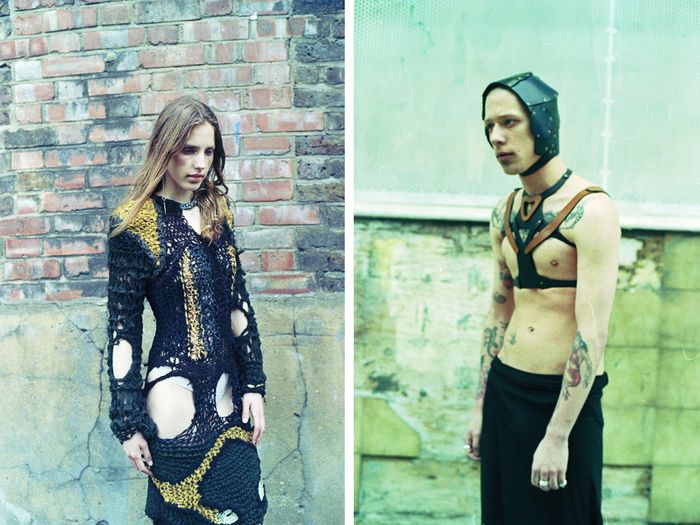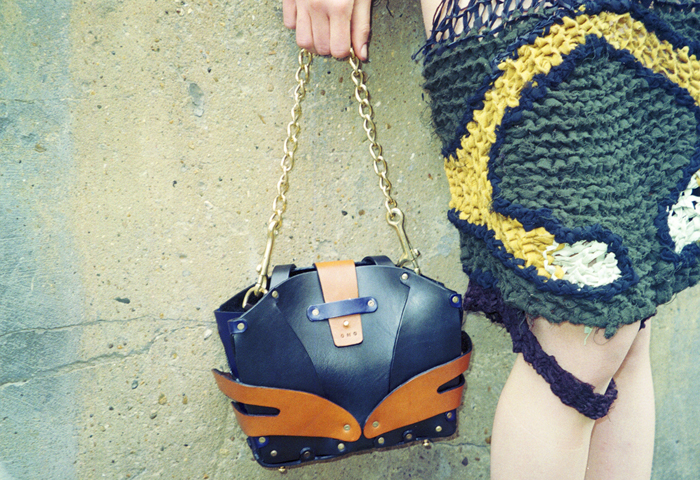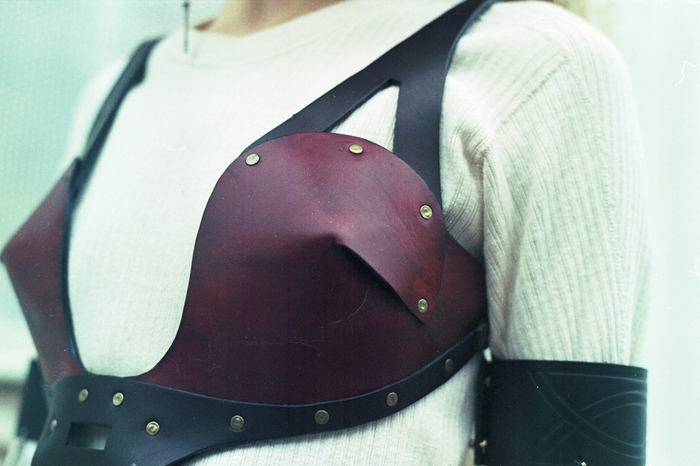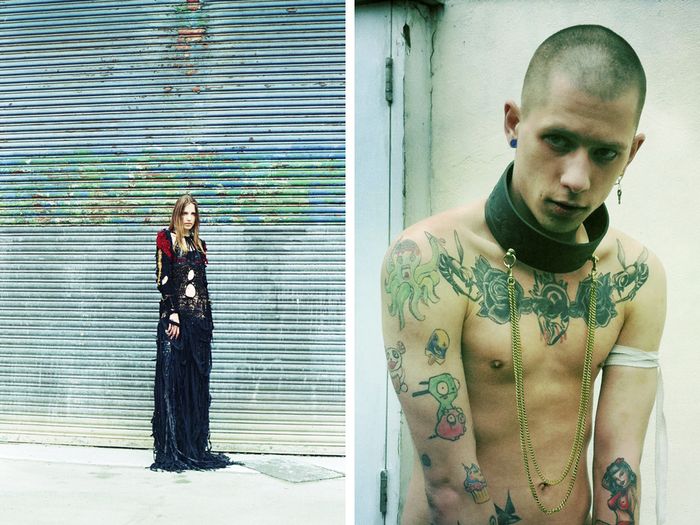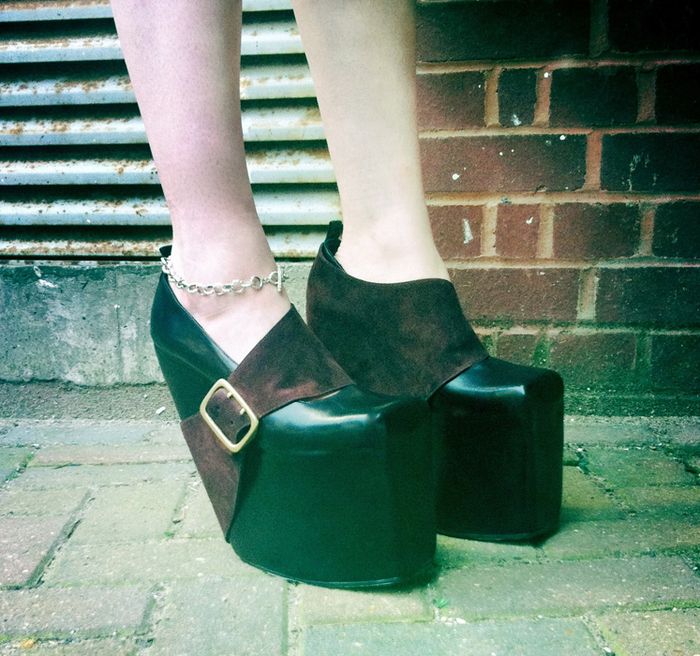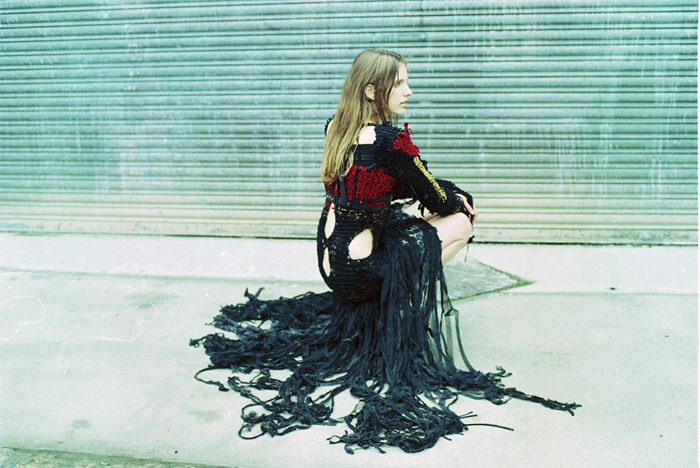 Queen Michelle