MetalWork
If I get an email saying celebrity x, y or z has worn something by the designer the email is trying to promote, it's usually enough to make me shut the email down before I've even looked to see what the thing even is. Celebrity endorsements have the absolute polar opposite of their intended effect.
Show me something the uber tacky and cheesy popsters like Lady Gaga or Rihanna or have worn and I wouldn't touch it with someone elses, let alone write about it. Popsters like this have a knack of killing anything they wear stone dead for me. For someone else of course, they represent the epitome of style, which is absolutely fine if that's your thing. But for me it's a no, no, no.
So when I got an email from a representative of designer Laurel Mae DeWitt, about her 'metal couture', and mentioned that a "diversified abundance of celebrities, from Lady Gaga to actress Milla Jovovich" had worn it, I closed down the email without looking at the lookbook.
However, a week or so later, out of curiousity, I opened it.
I won't lie - the styling is pretty bloody awful. It took me about three attempts to see any accessories at all because my eye was drawn always to the styling.
Once I got over the shock, the work of Laurel is actually really beautiful. We've seen chainwear and the like for many seasons now, with varying degrees of success, but I think Laurel's designs are edgy and fun. They have no subtlety whatsoever but that's what makes them fun and interesting. I would love to try some of these pieces over pretty chiffon frocks or with stark tailoring.
Personally though I feel some of the metals she's using cheapens some of her pieces ever so slightly, like the really bright gold and coloured metal for example, but the designs themselves, in the right setting and styled well, would look incredible.
Lady GaGa may have got her mitts on some, but let's just ignore that...and the Croydon Facelift ponytail in the first image.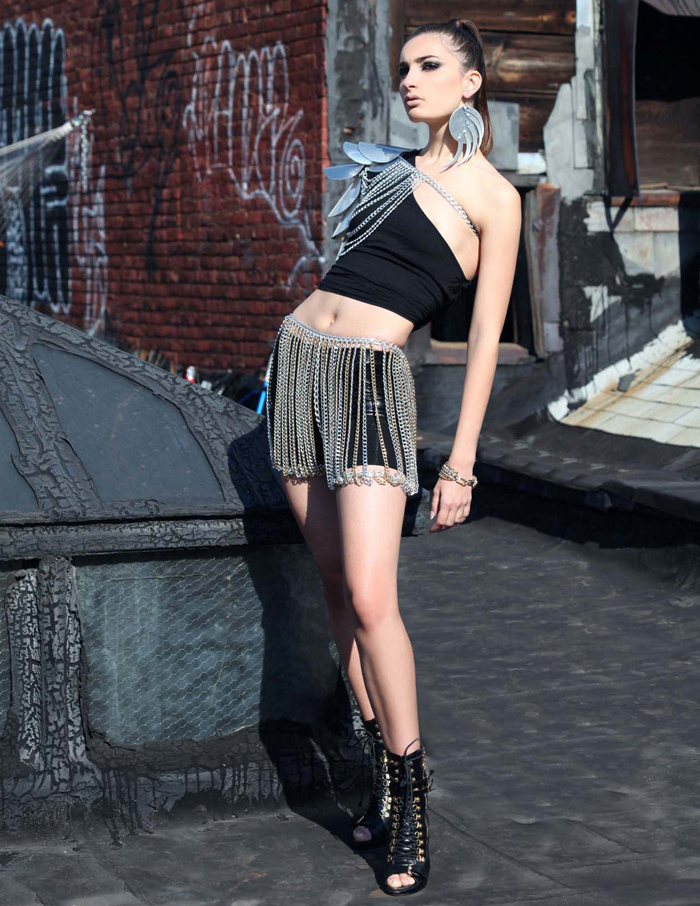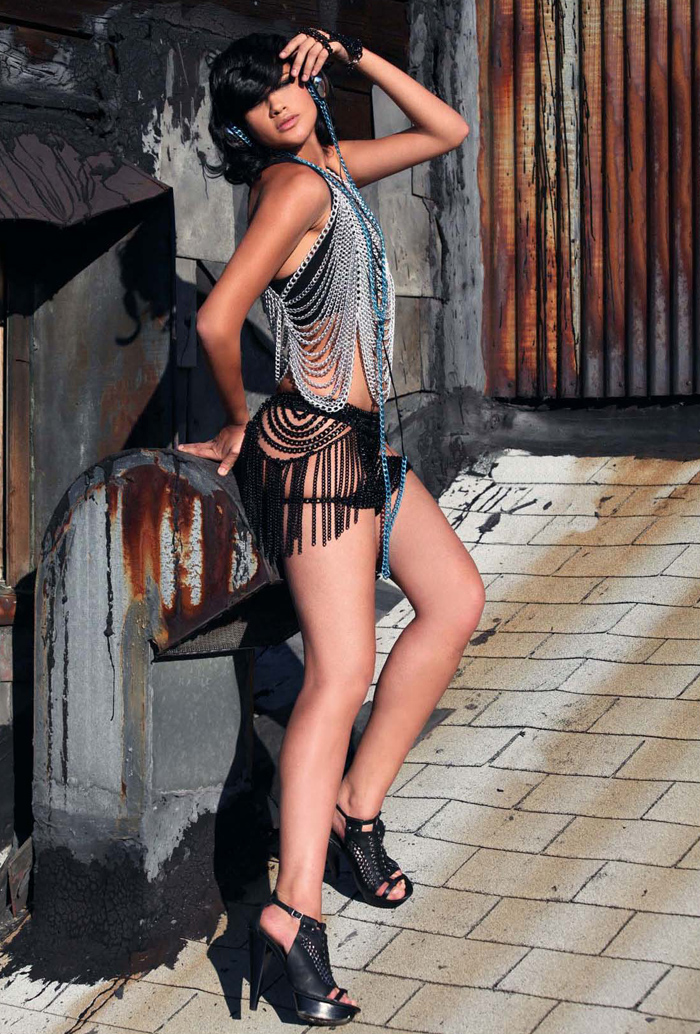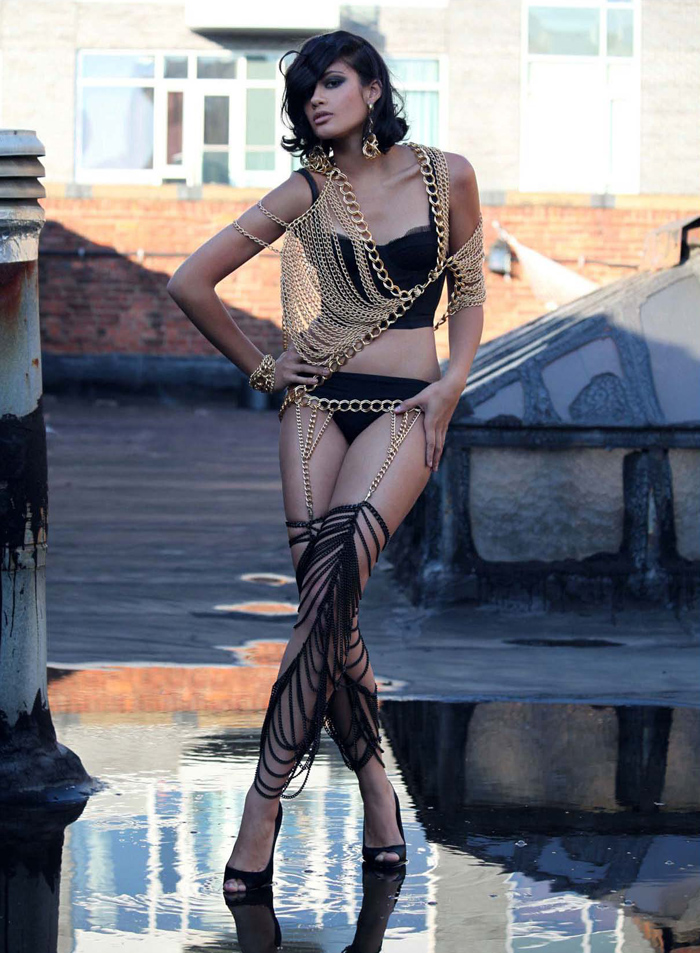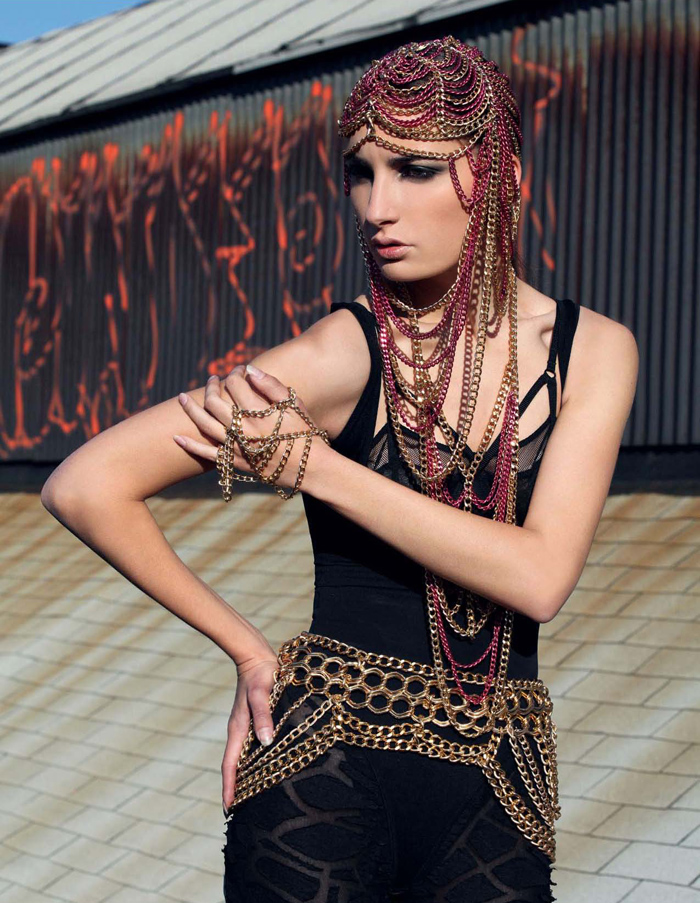 Queen Michelle