Red Or Dead
I recently posted about a pair of red waxed jeans from ASOS I rather liked. I have come to realise the red leathers I have lusted after for so long are simply not ever going to be a part of my wardrobe. Sure, I can buy cropped red leather trousers, but if I am going to spend a few hundred quid I want them to be perfect, and cropped leather just isn't for me. I find cropped trousers difficult at best.
When I saw the waxed jeans in ASOS they looked like they could be a very cheap substitute. On the model they looked cropped but the description didn't mention it, so I hoped it was simply a very tall model. Alas, when they arrived they were, indeed, cropped. But for £40 I wasn't going to get too hung up on it. I have plenty of ankle boots which I could wear with them.
They are very, very thin, and describing them as jeans is perhaps pushing the boat out a bit, but I wore them at the weekend, to a party on Saturday night with a Weekday Kurt Kobain t-shirt and biker jacket and then on Sunday paired down with a Primark denim shirt, Kathy Coleman feather neckpiece, Martin Margiela boots, Sabre sunglasses and Balenciaga handbag. Of course, now I really want a leather pair.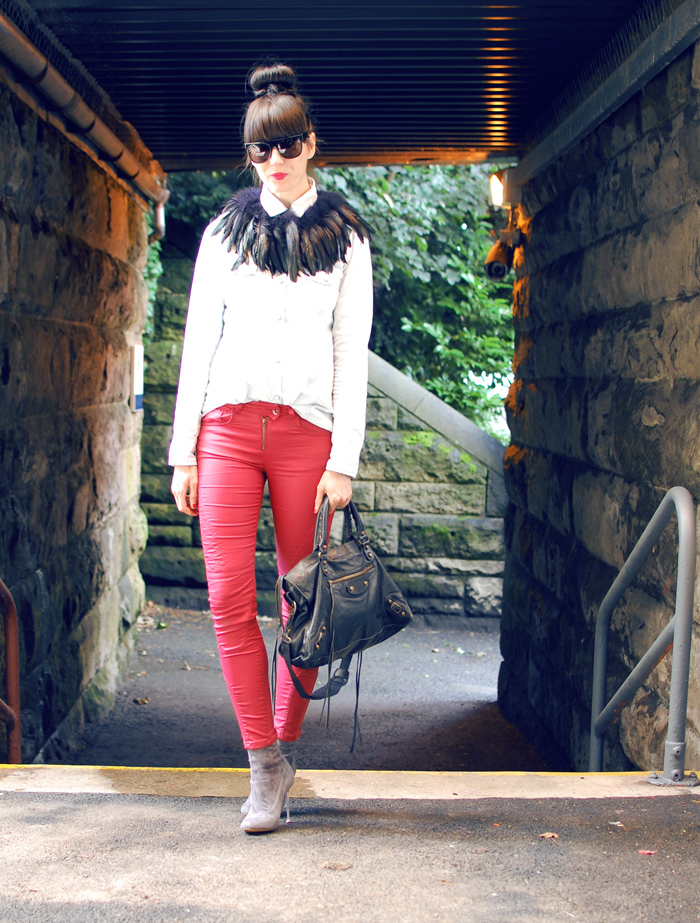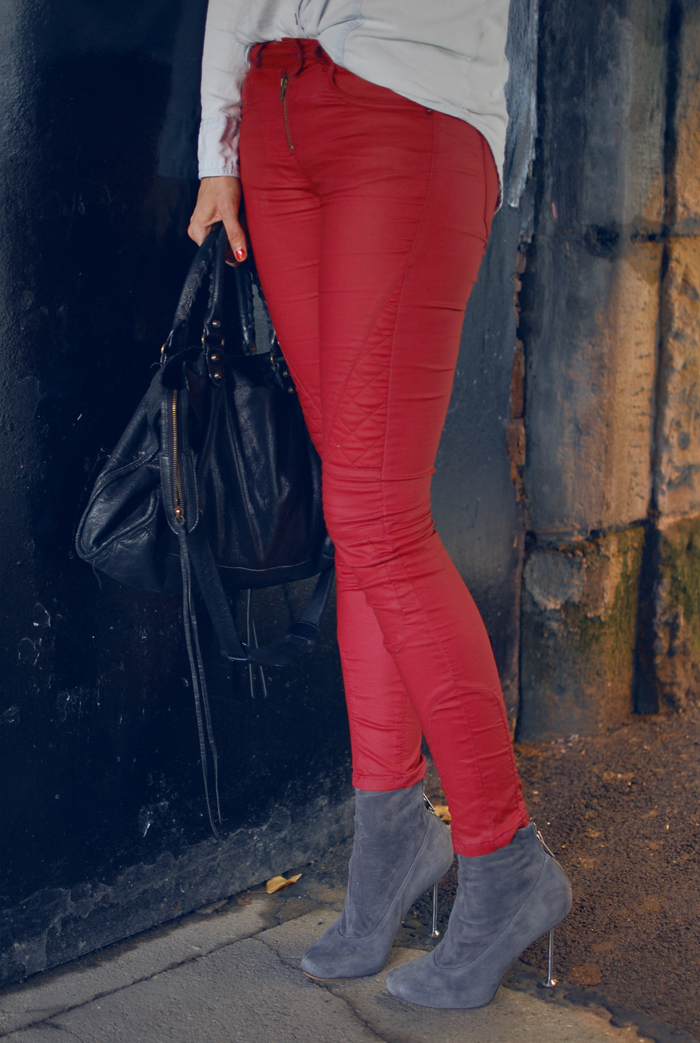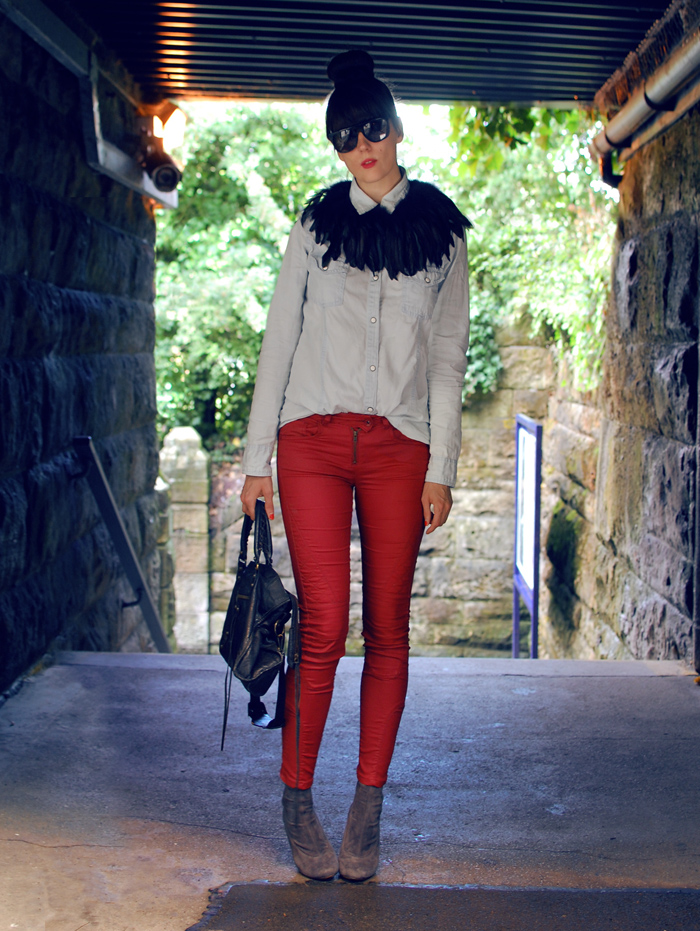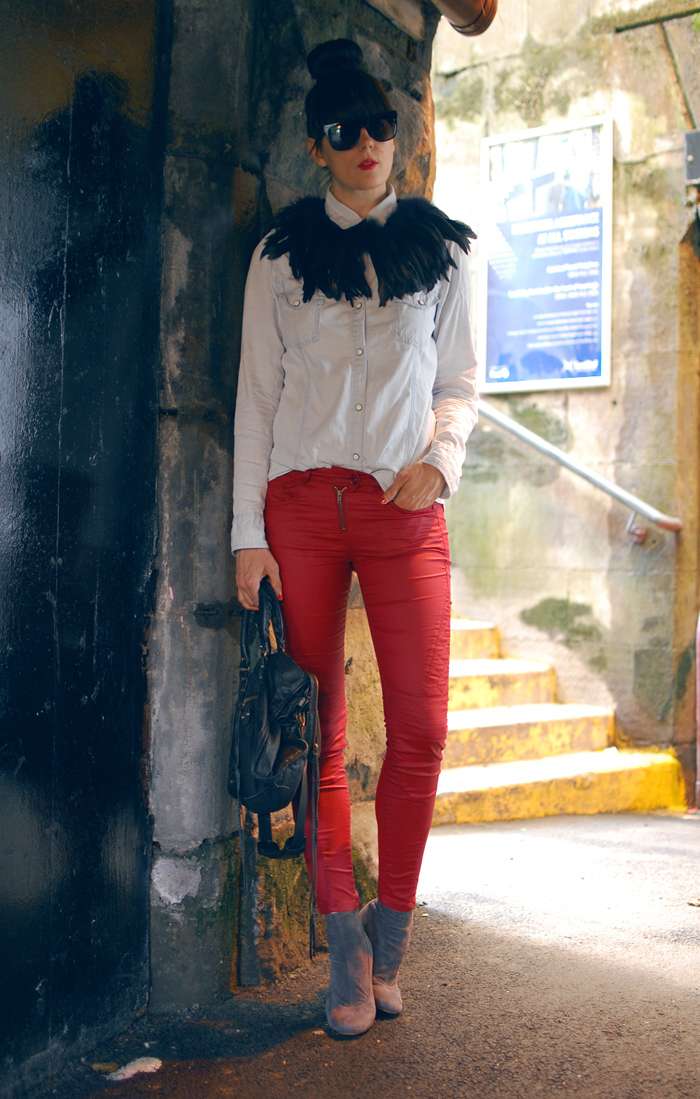 The biker details don't really photograph too well but those details, like the faux quilting, do actually look great in real life. I wish they were longer though, and had zips at the ankle, but I reckon I will get a surprising amount of wear from them. Not too shabby for £40.
Queen Michelle