Hello Dolly
Natalie Dawson is a Cardonald College student who has just completed her HND course. She was part of the show at Kelvingrove Art Gallery a few months back and I recall her delicate clothes very well.
Her work is whimsical, pretty and feminine and has been inspired by the houses in her hometown of Texas, which she felt resembled doll houses.
She has included details in her design to reflect this such as prints of tiny little doll houses, embellishments of teacups, saucers and little sets of cutlery and a white picket fence belt.
When she told me about her collection she went into greater detail, explaining, "While visiting historic homes in the city centre, I noticed a similarity between these houses and dollhouses found in local craft shops. Furthermore, the majority of the historic districts were established during the Depression of the 1930's, begging comparison with the current economic recession which has severely hurt my hometown. In times of economic hardship designers create collections with minimal detail and I, therefore, aimed to design a collection mostly using affordable fabrics combined with inexpensive miniature details. The basic garment outlines were developed from 1930's photographs of agricultural workers, therefore the collection silhouette is effortless and light. In order to give the collection a distinctive look, the print on the fabric was hand drawn, embroidered, and used heat pressed images and then was adorned with decorative elements like miniature tea cups, doorknobs, fences, picture frames, and cutlery."
Whilst the designs are uber feminine and youthful, there is nothing twee or childlike about them. Sometimes, an inspiration like this can easily wander into 'baby-woman' territory, where it makes adults look like overgrown children and all that's missing are pigtails. Thankfully the collection doesn't take that turn and it remains elegant and not overdone.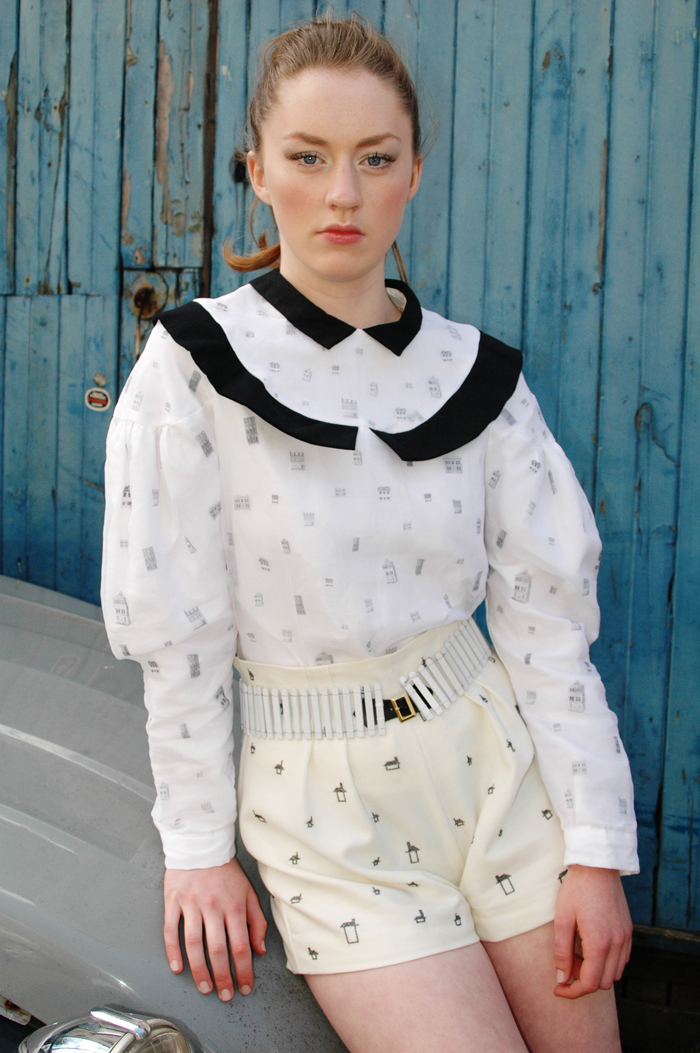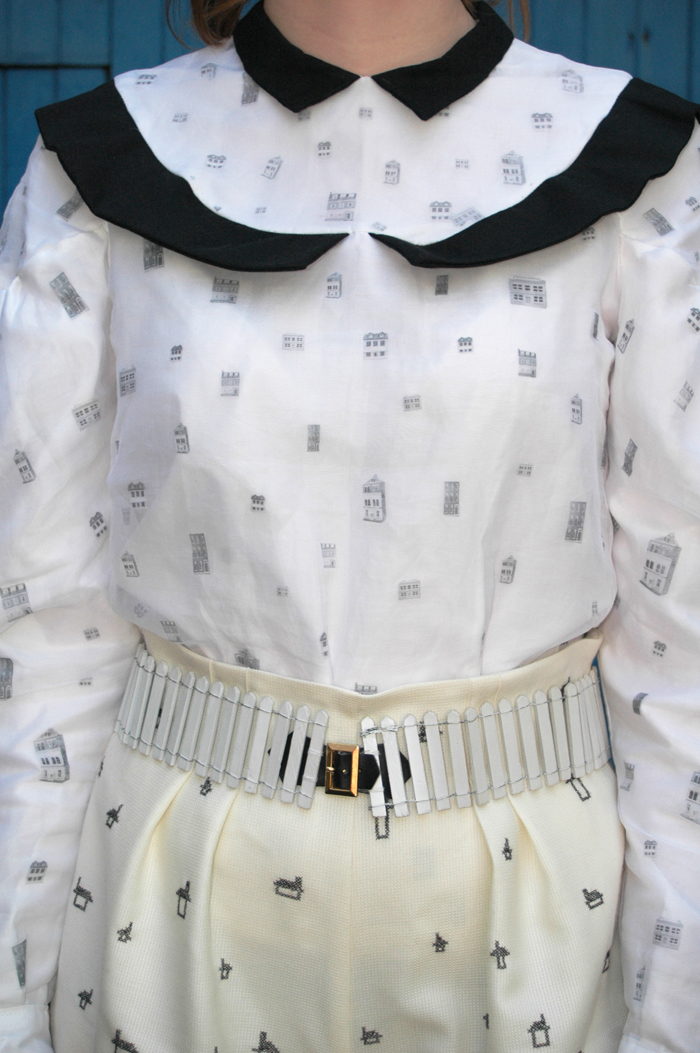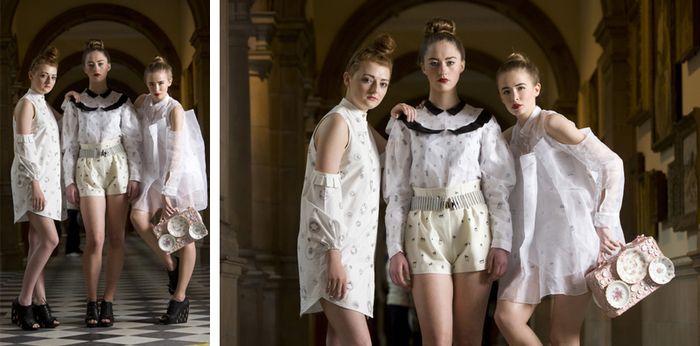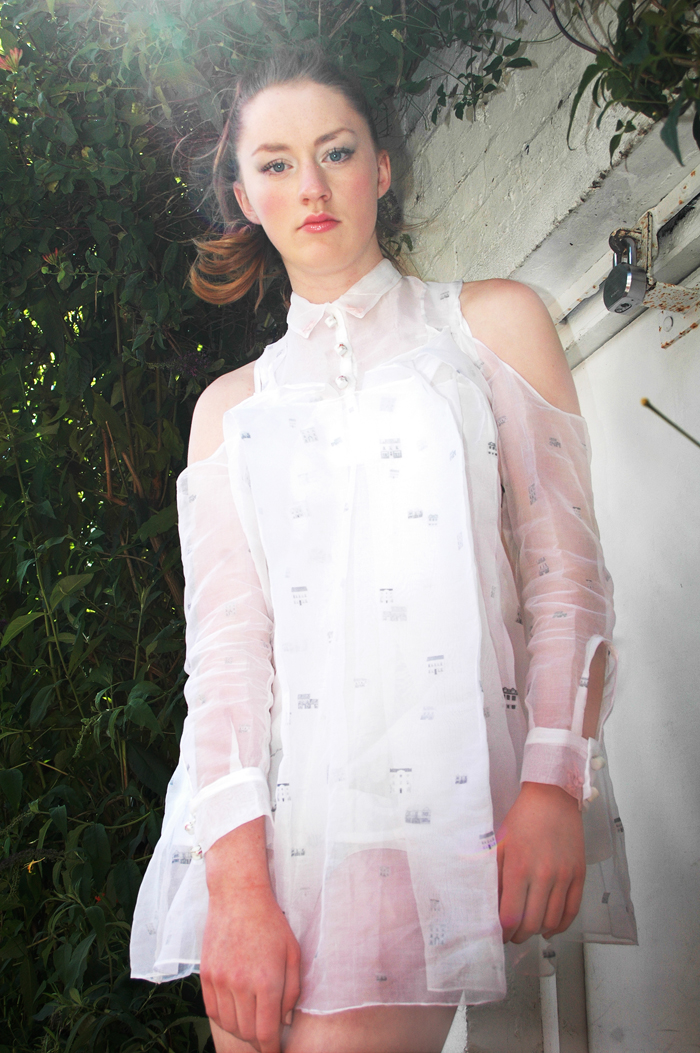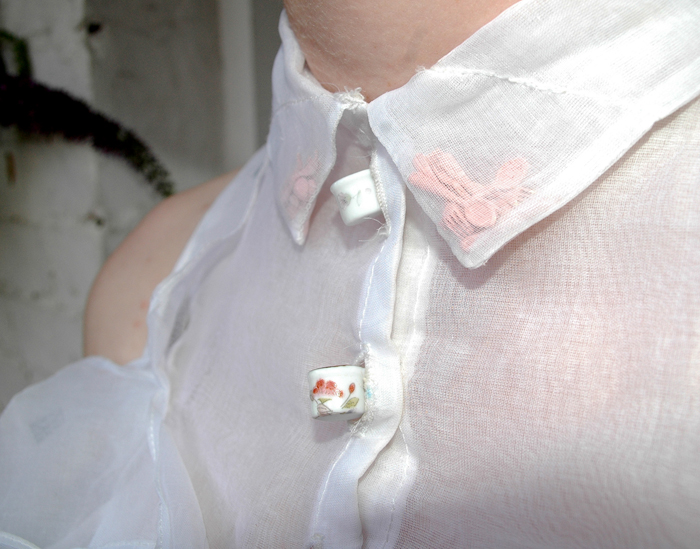 She has also carried her design inspiration through to her beautiful handbag, which accompanied the collection, decorated with china saucers of all sizes.