Can't Forget Emily
Emily Alston, aka Emily Forgot, is a london based Graphic artist who creates the most marvelous collectible prints and ceramics. She graduated from Liverpool school of Art & Design in 2004 and her work has been exhibited both in London and abroad as part of the "Fragiles" show at the Miami Art Basel.
She has worked for everyone from Adidas and Faber & Faber, to Swarovski and Nokia. But it was her ceramic plates I fell most in love with.
Simple silhouette style illustrations of most curious things....

This is by far my favourite - Parents in a Cage plate.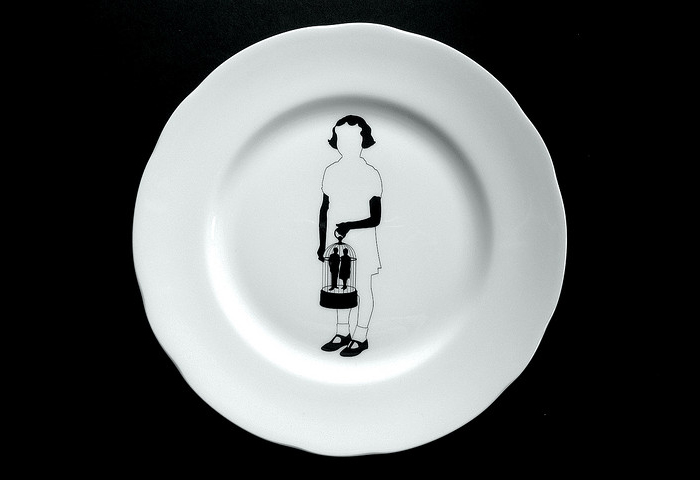 I know a few folk who'd like to put their parents in cages!
Queen Michelle