pass the marmalade...

 I've been meaning to write about the Manchester Boutique - Renegade Marmalade for the longest time.  
As names go, it is genius. In fact it runs a very close second to my other favourite Modern Toss
I received an email from Victoria , the manger a few months ago introducing me to The Marmalade and letting me know about the launch of their eshop saying -
" We stock quirky independent labels and brands, from Bjorg Jewelery to bespoke collections by Hemyca. We are constantly traveling around the world to find incredible designers that are not necessarily well known but are all causing a stir in the fashion world"
Their sale is on now and tempting though it is, it is the jewellery that has me captivated.
It is no secret how much I love birds. But my taste usually runs to the charming and slightly kawaii. I leave edgy and slightly scary to Queen Michelle who has a much darker asthetic in all things than me.
So I was surprised to find myself in thrall to this slightly sinister Raven ring. I find it a little disturbing but I am also deeply drawn to it. I keep looking at it over and over again.
BJORG THREE SILVER RAVEN RING WITH ROSECUT DIAMOND £240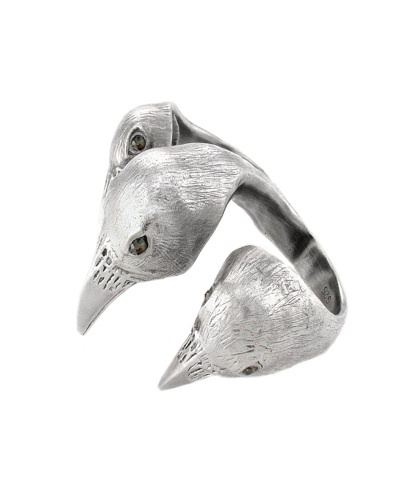 One for Queen Michelle and our dear chum Suzanne from ideefixemon.
UNO DE 50 CORSET RING £49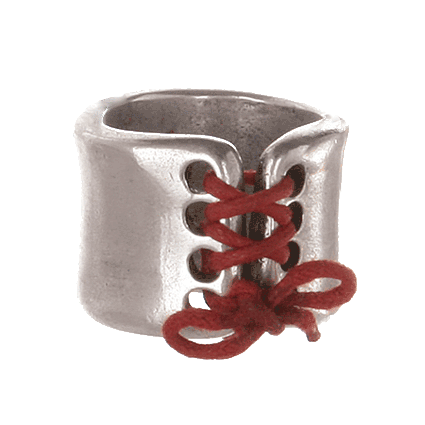 And even though I struggle to thread a needle, never mind actually sew anything, I adore these earrings...
UNO DE 50 NEEDLE AND BUTTON EARRINGS £60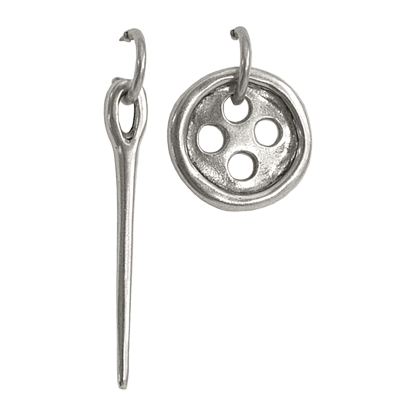 Head over to Renegade Marmalade and spread the love...
Queen Marie