Tooty Fruity
It's actually taken me quite a while to absorb the collection of La Cambre student, Céline De Schepper, as it's so deliciously fruity and yet sharply constructed, I can't quite decide which part I like the most.
The opposing elements of a lush colour palette of limes and oranges, the sharp shouldered silhouettes, natural elements like wood and stone, and the flowing trains on dresses and skirts, all should collide yet somehow create a perfect harmony. It's clearly all in Céline's ability to balance these opposing elements so that none become the resounding 'voice' of the collection.
The still-life headpieces could be distracting yet they are not, instead adding a softening aspect to everything and even a bit of fun.
The architectural shoes are incredible and further add to the structural feel of the collection which seems to form the foundation of it, without it becoming overpowering.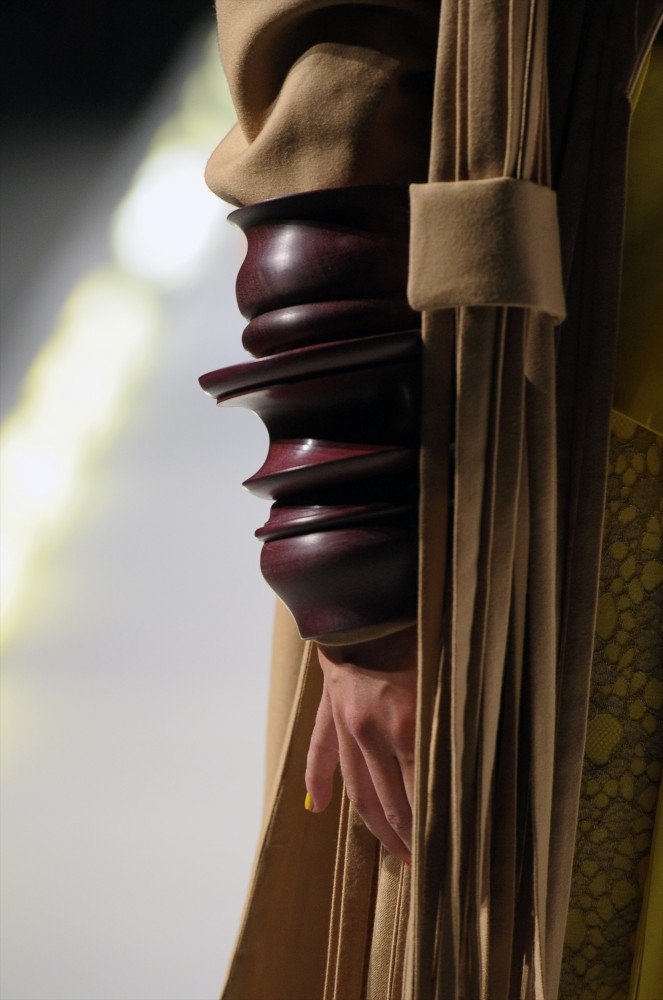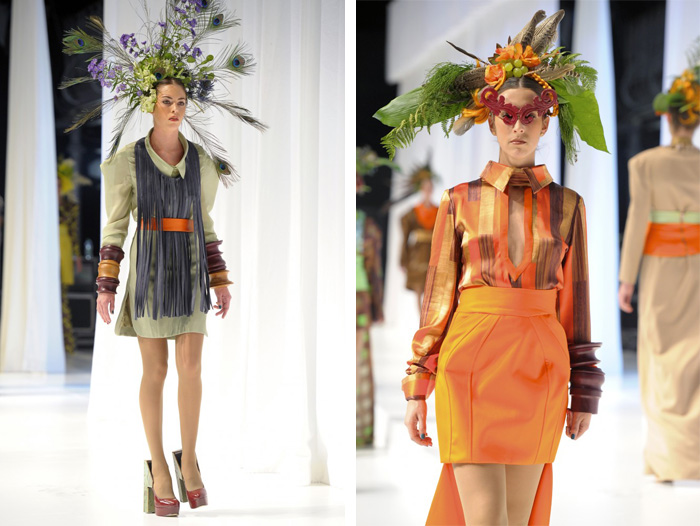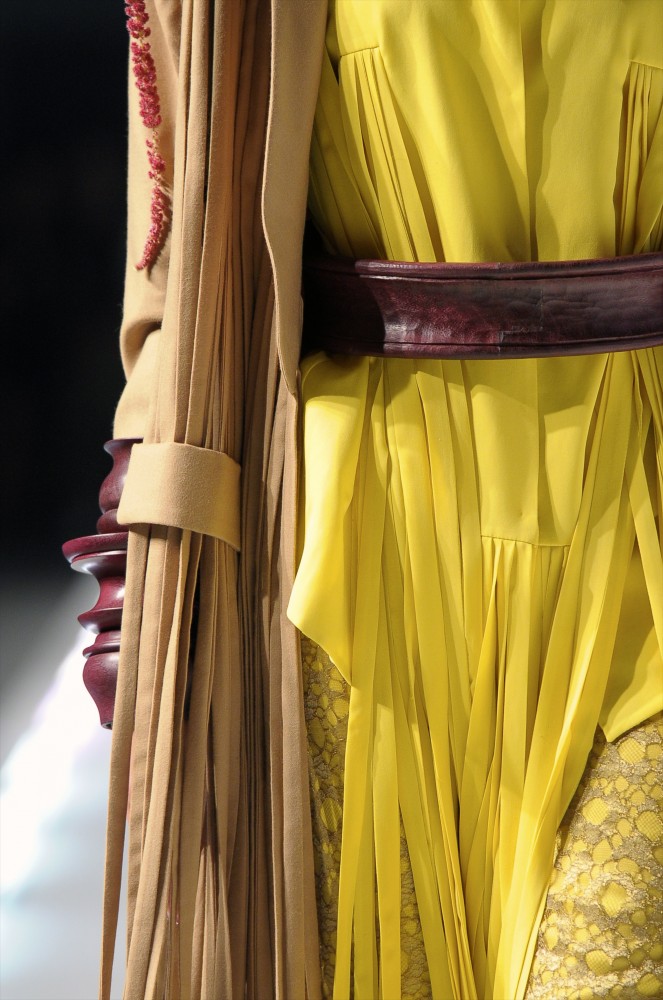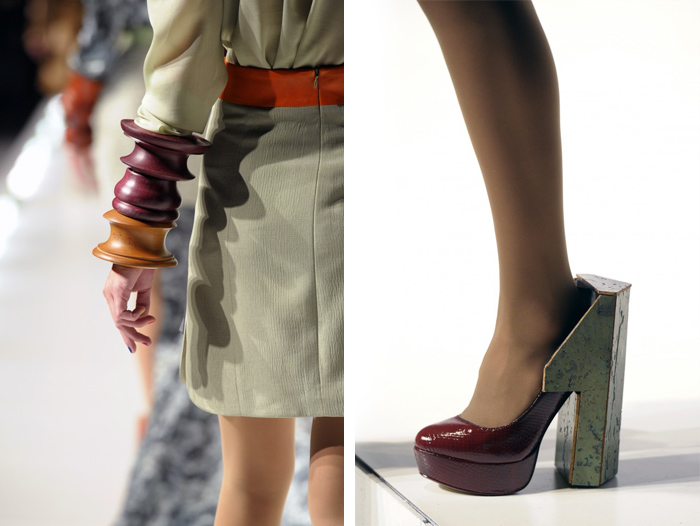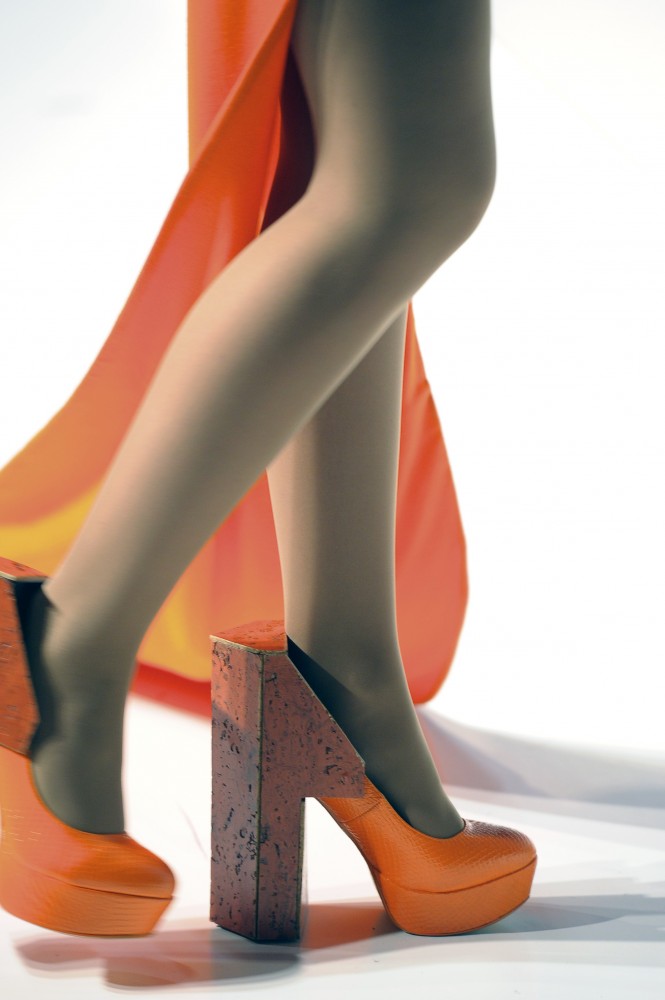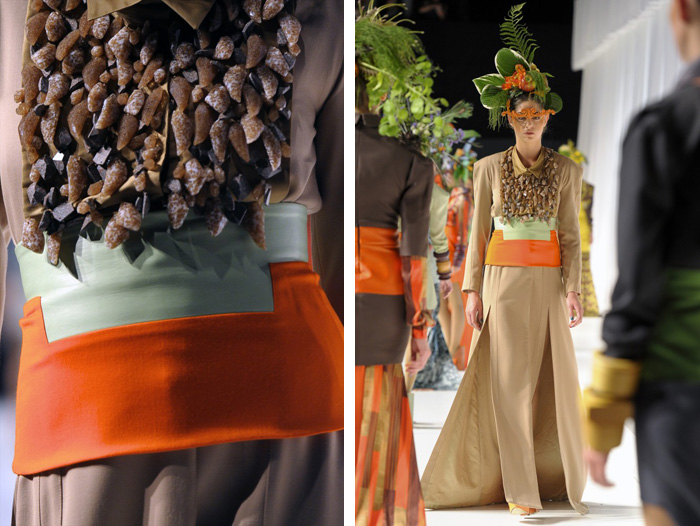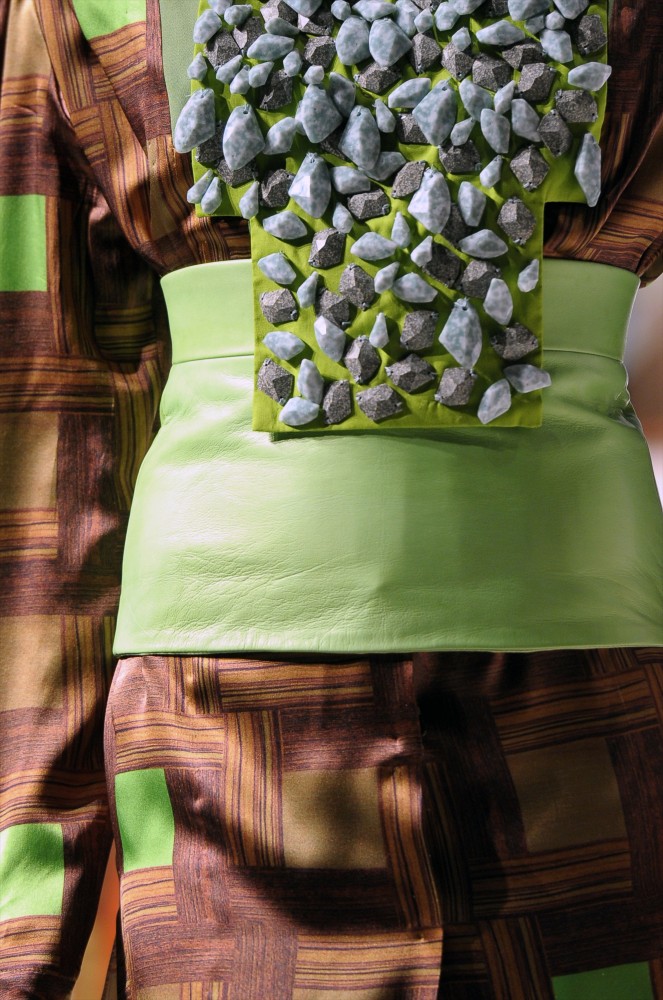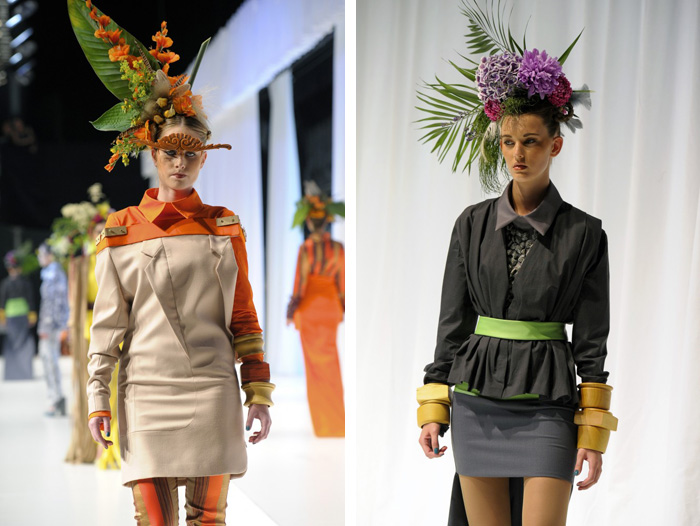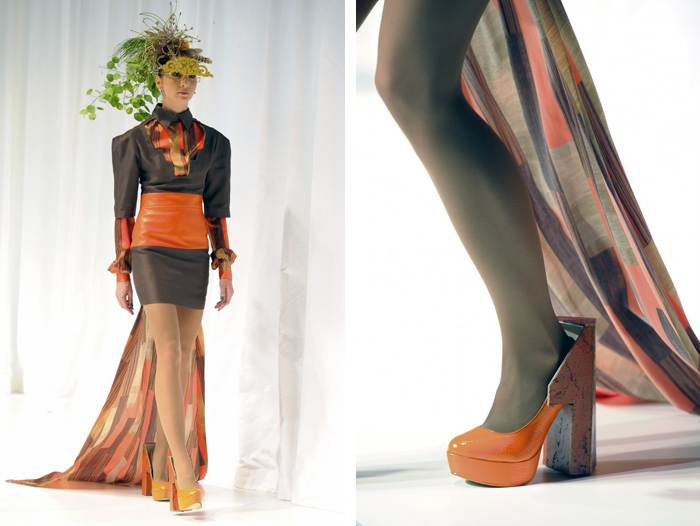 Queen Michelle