Spill
The rise of digital prints in fashion shows no sign of waning, with designers utilising stunning imagery to evoke a feeling of presence and atmosphere into their collections. Christopher Kane is in no small way partly responsible for this current move toward largescale print engulfing garments.
I personally love it, but it's hard to see it done well when it filters down to the more affordable high street. Still, it's rise in popularity gives me hope that a good high street store *cough Topshop cough* will use it more and more and we'll eventually see magnificient digital prints on lots of garments.
It seems graduates are also seeing the possibilities in large scale digital prints, as it's appearing often in graduates shows. One such designer is Emily Gough, from the Scottish School of Textiles and Design.
Emily explained that her collection "...initially looked at the oil spill in the Gulf of Mexico, specifically the devastation to the underwater environment, and reflects on the effects in a metaphorical sense of not death, but still life. The detail of the collection became directional in digital print, colour and the use of treated fish skins as a accent texture."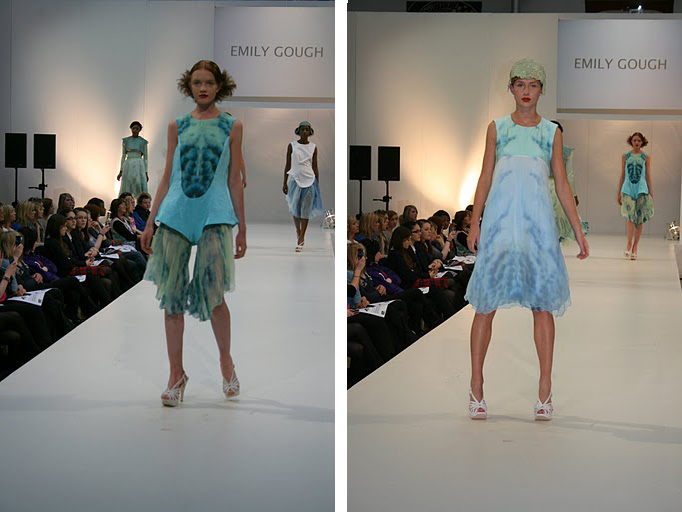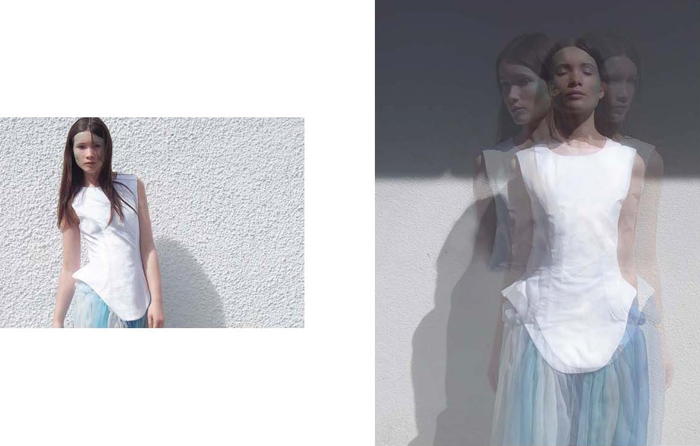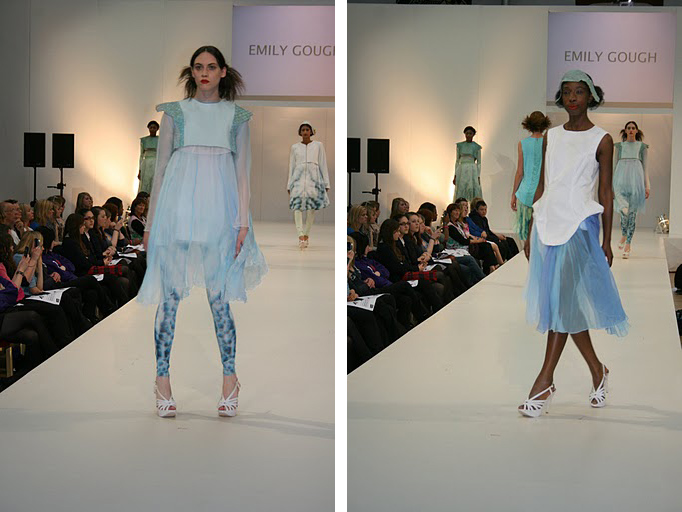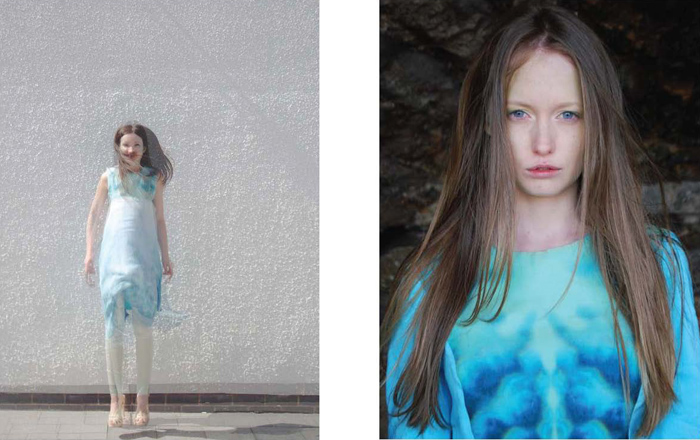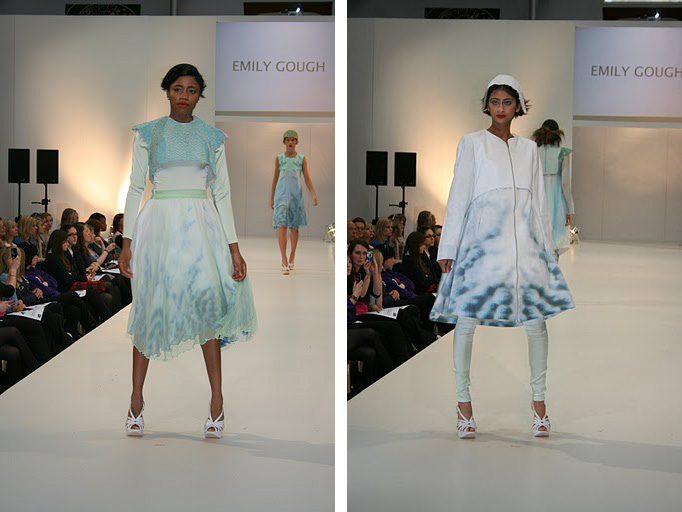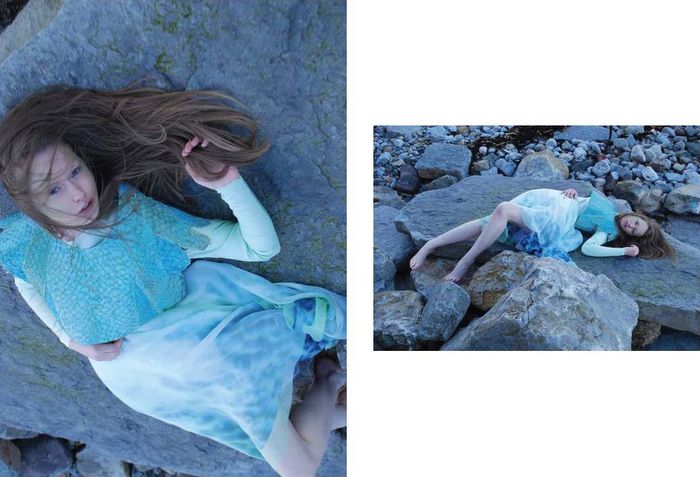 I was surprised to see that collection is very light, optimistic even, considering the subject she chose to explore. I expected there to be lots of black and a general solemn atmosphere, but rather Emily has chosen to use the water aspect as the key component for the print, and usage of such light, diaphanous fabrics enhances this further.
I really like this 6 piece collection, I like the lightness of hand she has employed while adding small elements of structure, like the white bodice.
Queen Michelle