The Universe At Your Fingertips
Perhaps, for me, one of the most exciting shops to open online in recent times is Di$count Universe. Many of you will be familiar with Cami and Nadia's shop by now, as well as their amazing blog.
I have been reading their blog since they started it and am always amazed by how utterly gorgeous and talented this pair are. They love their music and Nadia's passion for Glenn Danzig surpasses even mine!
This creative duo have personality by the truckload and it shows through in their creations. They worked so hard to fund their label and shop, without the aid of rich parents or sponsorship or handouts.
These girls make sequins look rock 'n' roll and bit dirty...in the best possible way!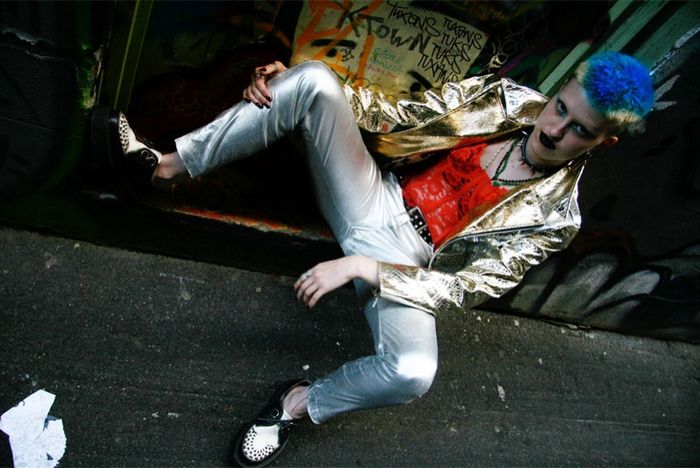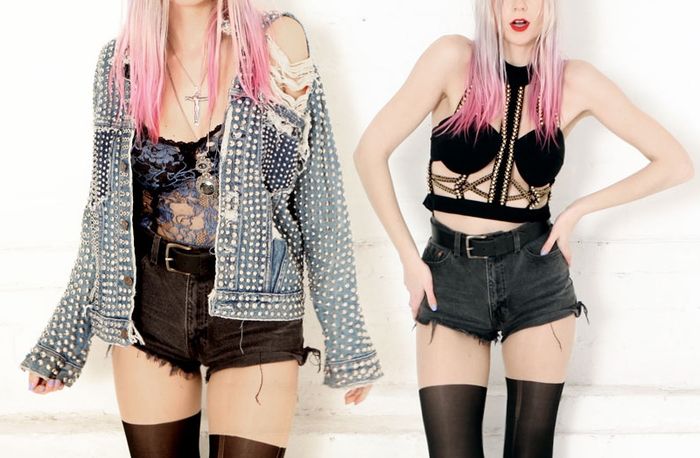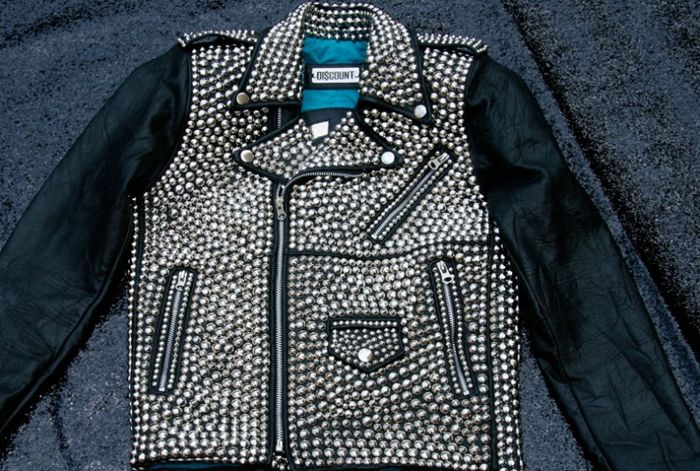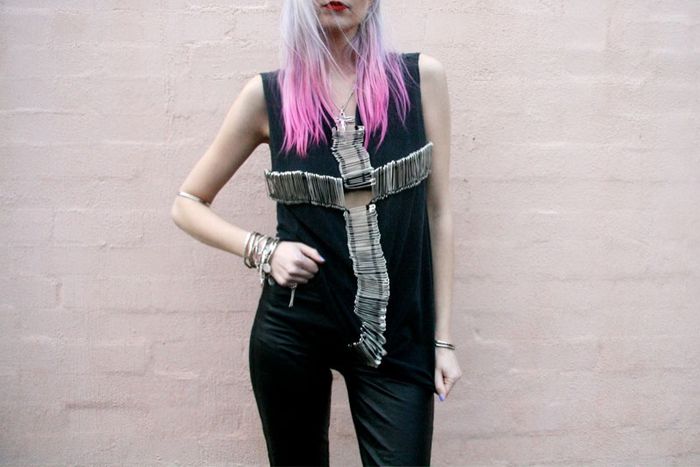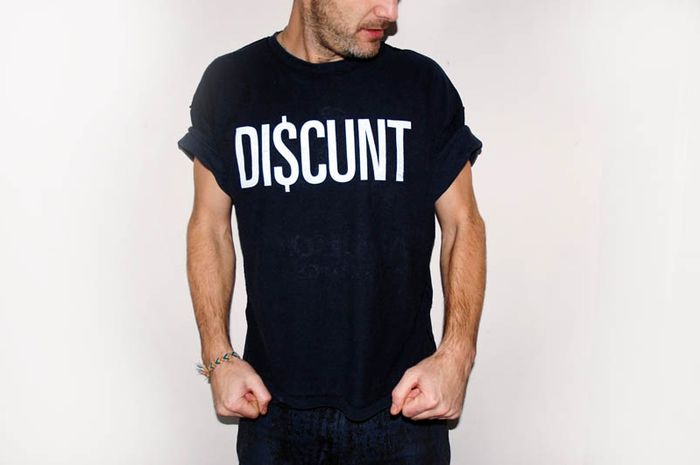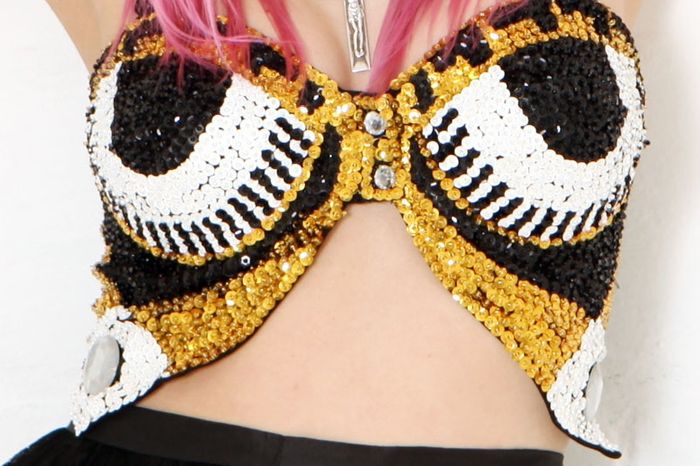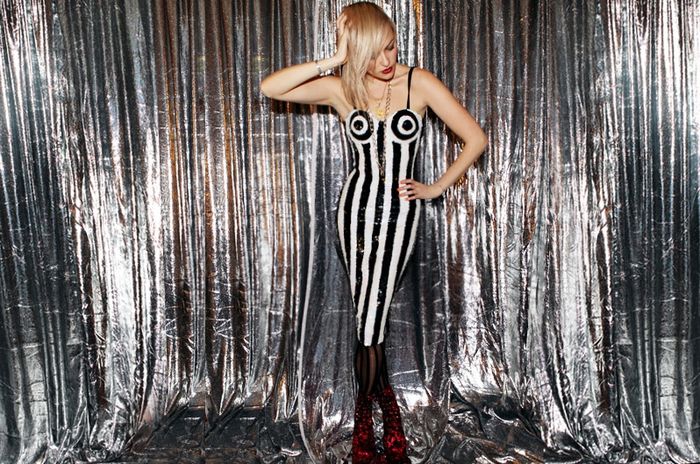 The shop not only has their own hand crafted creations, but also vintage and second hand clothing selected by the girls, some of which has been used as inspiration for their own work.
The prices for their 'artisanal' pieces are usually over $1000 but they have other, more affordable pieces in there too, like their awesome safety pin tee which I hope to snaffle for myself.
Queen Michelle