Precious
It's not too often that I get sent an email from a designer which makes me want to buy immediately, but when Lyudmila emailed me about her jewellery line, Lodichka, it resulted in a frantic "please don't sell this ring as I must buy it!" email.
Her creations appeal to my love of vintage style jewellery which looks like it came straight out of my Gran's jewellery box.
Lyudmila work is all about intricate handcrafted filigree designs housing beautiful gemstones. I am buying a blue agate ring at the moment, but no doubt another will follow!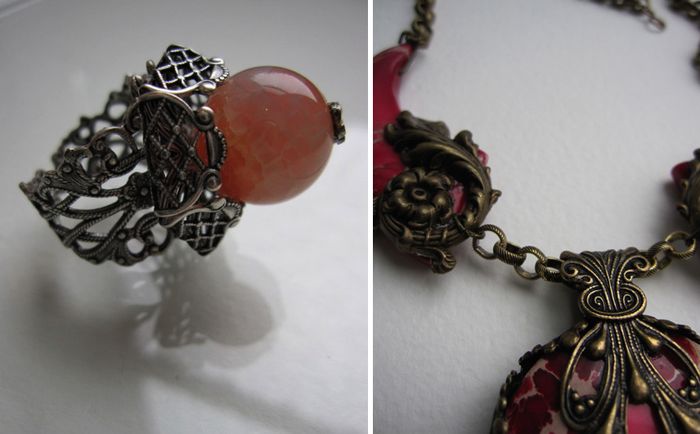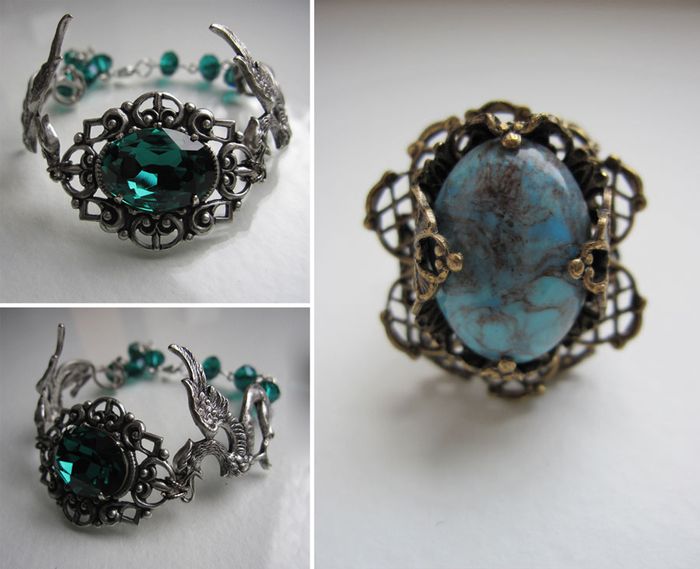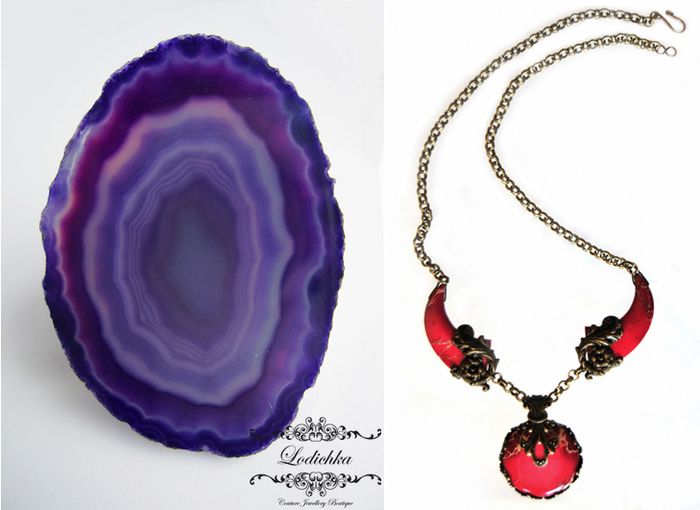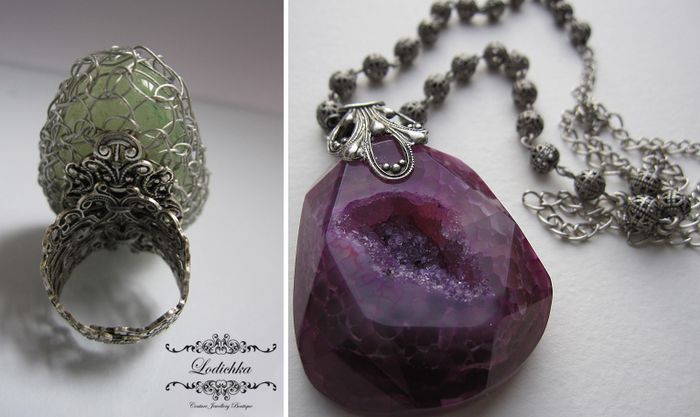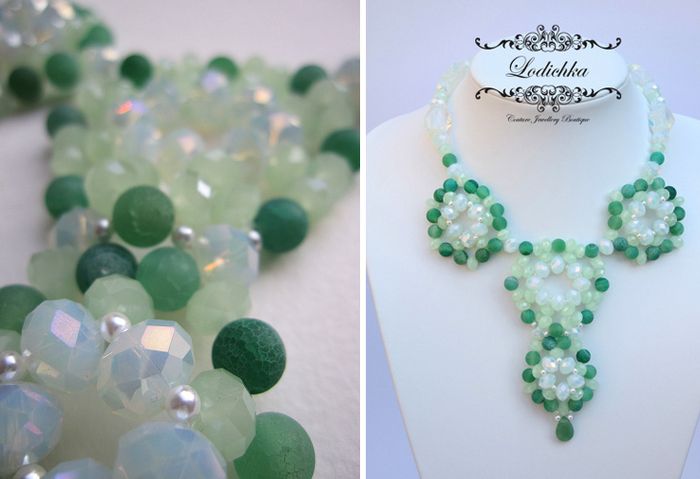 Queen Michelle