Badass Slutty Superhero
When I was emailed by the incredible Rachel Freire, a designer I've featured many times, who wanted to send me some leggings to test, I was more than a willing guinea pig. Owning something by one of my favourite designers is always welcome.
The leggings she sent me to test run are a pleasure to wear. They are a suspender style, just my cup of tea, and made of three kinds of fabric, each carefully selected for it's fit on the specific parts of the leg - the soft jersey on the bottom part is light and doesn't bag out for maximum comfort, the suspender and the shorts are made of two weights of a spandex fabric which effectively holds in your bottom and thighs, and the mesh section is a high tensile power mesh which is incredibly strong and really holds in any wobbly bits of thigh, essential when sporting such a style.
Another massive selling point for me was when she described them as being a bit "badass slutty superhero". Hello, I am all about the badass slutty superhero! Match made in heaven.
Speaking to Rachel in general, I am so appreciative of the fact she absolutely refuses to compromise on quality. She would rather sell fewer things at brilliant quality, than shift tons of clothes at cheaper quality. This girl is so dedicated to her craft that selling out simply isn't an option and I really admire that, since it's such a rare quality now that everyone wants to make a buck on the internet.
On Sunday I wore them dressed down with ASOS silver top, Topshop sequin biker jacket, charity shop shirt dress, Acne boots and Balenciaga bag.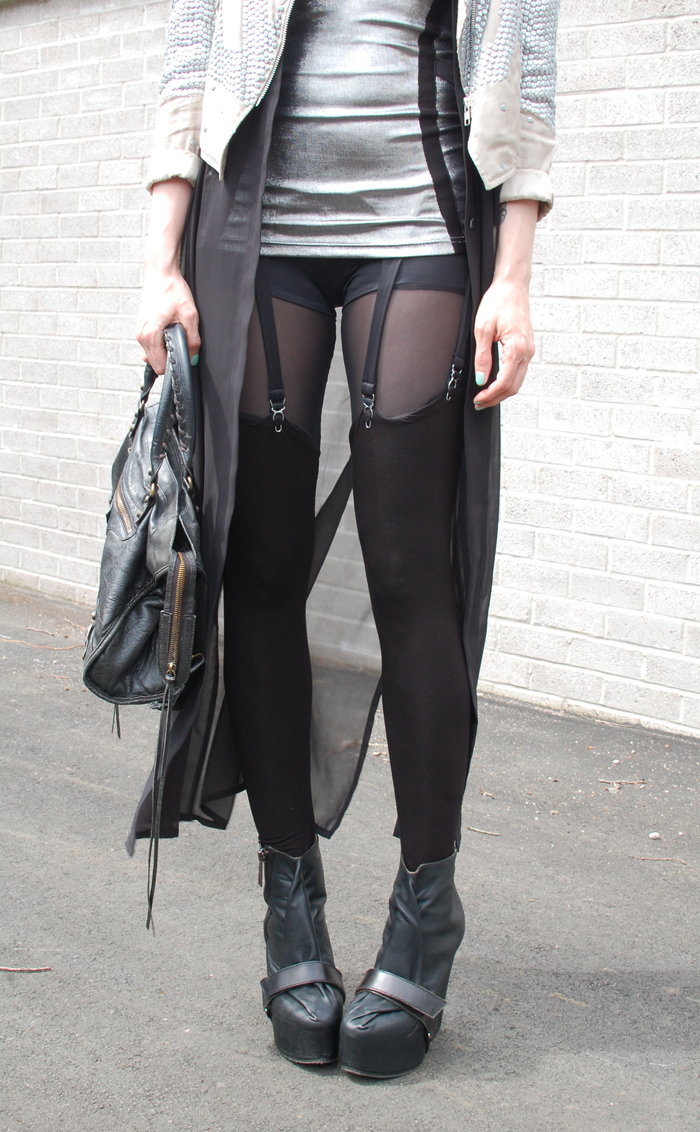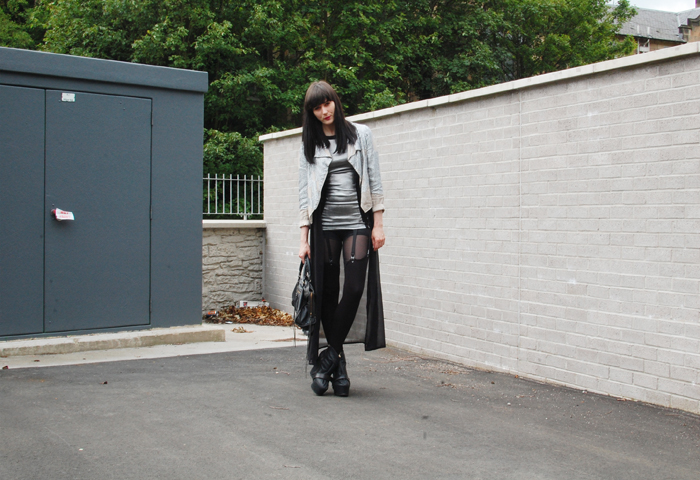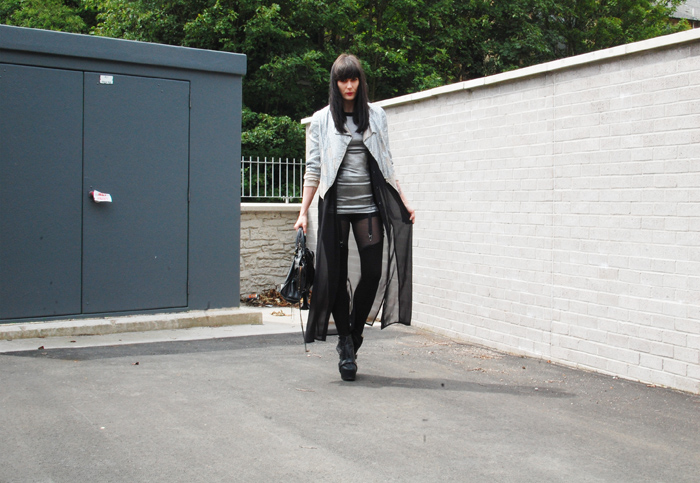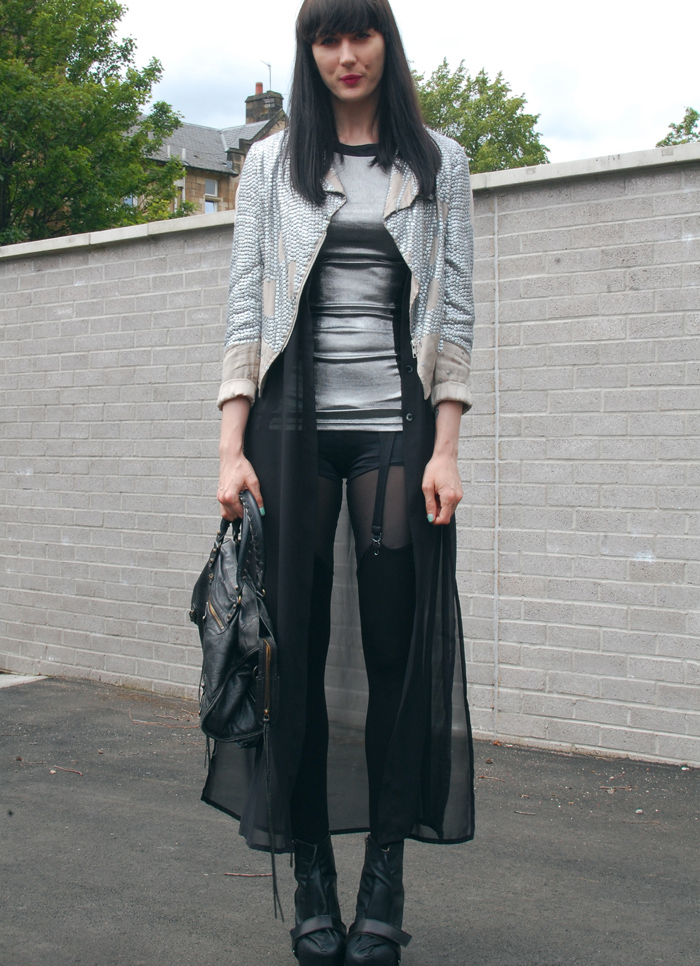 Rachel's shop is here, where the leggings are available.
Queen Michelle