Sheerling
For lovely sheer basics to layer until your heart is content, then you need look not further than Genevieve Savard.
I have a Savard dress which has been worn so often it's starting to fray at the hem a little, but I shall keep wearing it until it literally falls apart.
Her latest collection keeps within a similar path with sheer basics like loose dresses and patched leggings, but she has also added a stunning white printed dress which would look amazing worn under one of her sheer black dresses. Coveting the black leather jacket with structured furry shoulders too.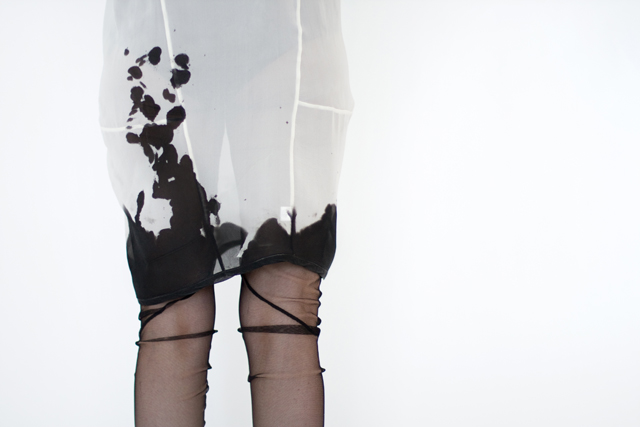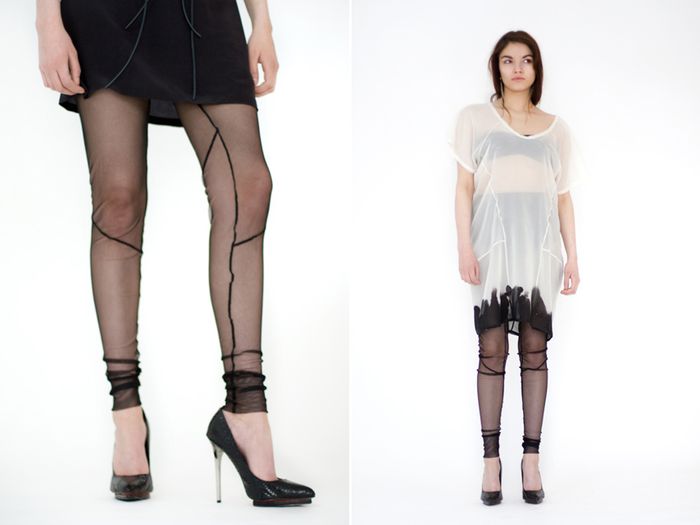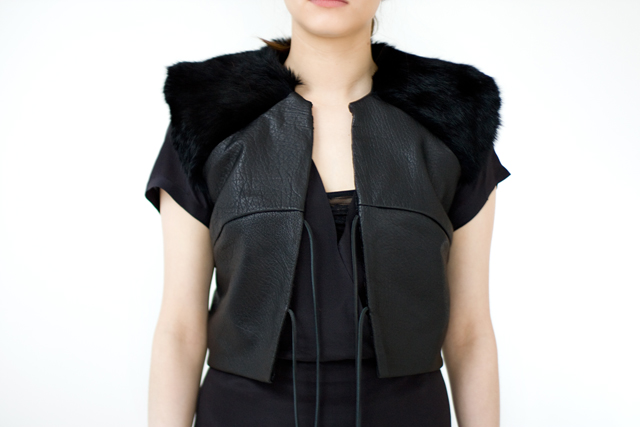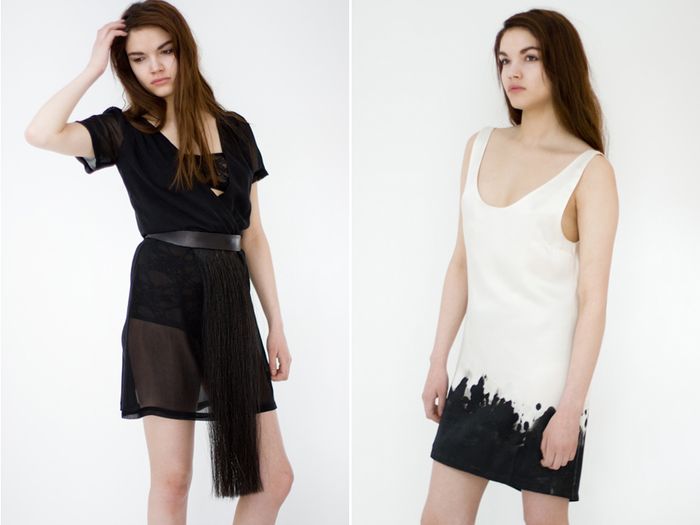 Queen Michelle