Stern Stuff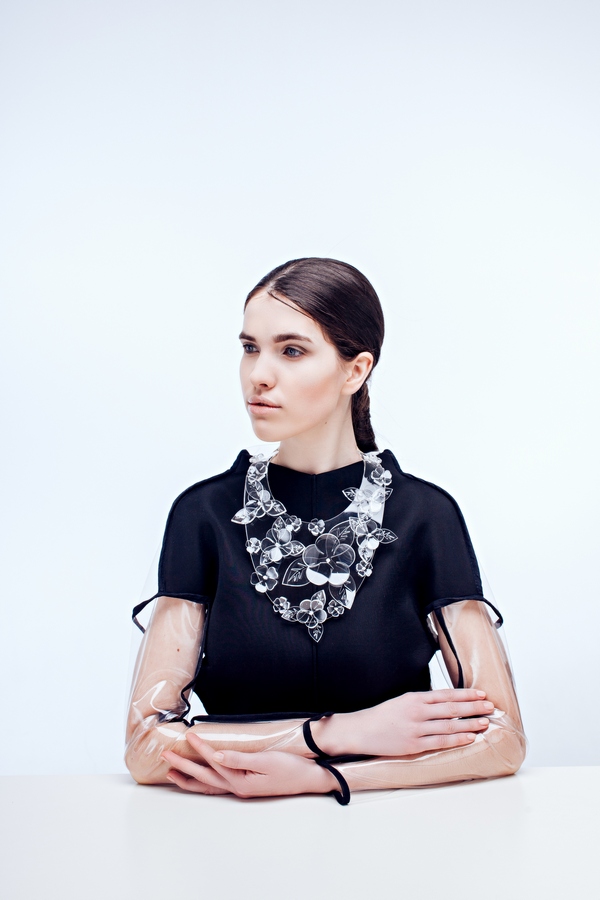 Perspex is given a sophisticated makeover by New Orleans based jewellery brand Stern.
Perspex jewellery can be hugely hit or miss. Tatty Devine is probably the best known brand for using perspex and they have certainly nailed it but there are other brands who make it look cheap and nasty or, at the very least, too saccharine or childish. However Stern have taken the material to new, sophisticated levels with their Vanishing Beauty collection.
The whole collection is made from clear and black perspex and features a floral motif which is explored on neckpieces, visors, belts and cuffs. The clear pieces are by far my favourite and I can see those working on pretty much every style of outfit.
This is actually quite an old collection by the brand so not available to buy sadly. Also, there is virtually no information about the brand out there so I can't even tell you who designs it. There are a lot of jewellery brands out there with the name Stern so Googling it is a waste if time. So we'll just have to enjoy the images.