Draw The Bridge
Castles are my obsession. Oh how I love them. Should I ever win the lottery, the first thing I'm going to do is buy a medieval castle, even if it's a ruined one. There is nothing about them I don't love. I find their history fascinating but the architecture of these imposing buildings is equally enthralling. Basically, I love everything about them.
For these reasons, I was very curious when I was contacted by Scottish accessories label, I Love A Lassie, who told me about their latest 'Portcullis' collection. A castle reference? Show me!
Inspired by the formidable gates that have protected Scotland's famous castles for centuries, this collection was created exclusively for Historic Scotland. The uncompromising beauty of the portcullis' iron grid work is given a contemporary twist in this new range of necklaces, rings, earrings and bracelets, all cast in solid silver and offered in 18ct yellow gold vermeil.
I haven't see the other pieces unfortunately but these are gorgeous.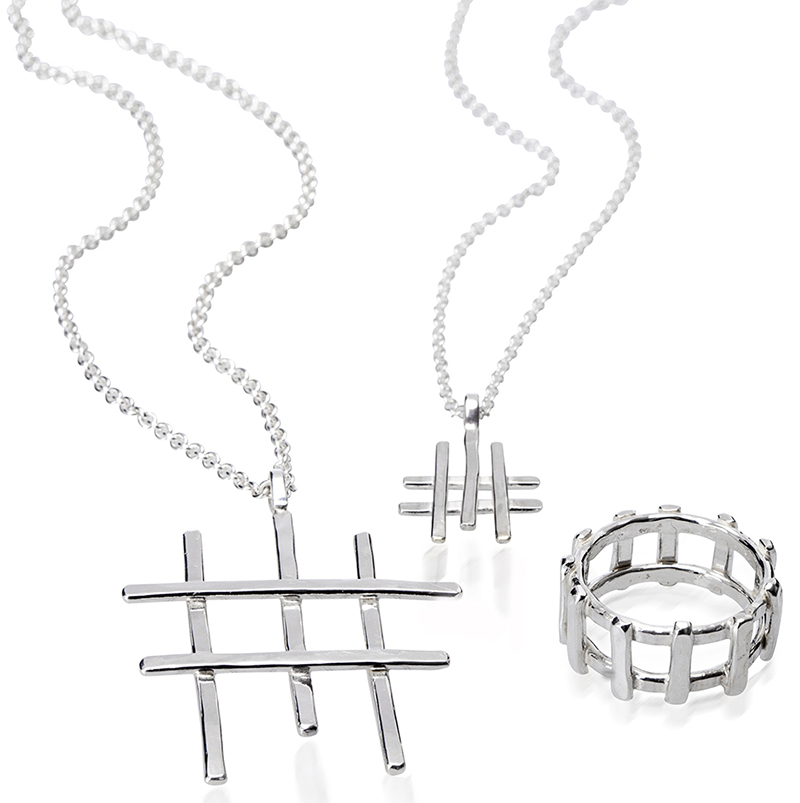 "This exciting collaboration with I Love a Lassie sees Edinburgh Castle's historic Portcullis depicted in a new way, through a range of bespoke designed jewellery," explained Historic Scotland's Head of Merchandising and Product Development, Natasha Troitino. "Drawing their inspiration from the castle's gates, these truly unique pieces offer visitors a special contemporary keepsake of their visit."
I like the way the interpretation is abstract rather than obvious. I'd love to see these pieces with a more textured, patina finish too.
QMichelle