Arm Venom
As Queen Marie will tell you, I've been on a mad hunt for bangles. I have been digging about my old jewellery box and decided I wanted an armful of stacked silver bangles to add interest to my simpler outfits. I'm particularly after irregular shaped ones, a little beaten and destroyed. It's proving a much harder task than I anticipated, especially finding bangles which aren't pristine silver or perfectly straight and smooth. The bangles I currently own are very plain and not really giving me the effect I desire.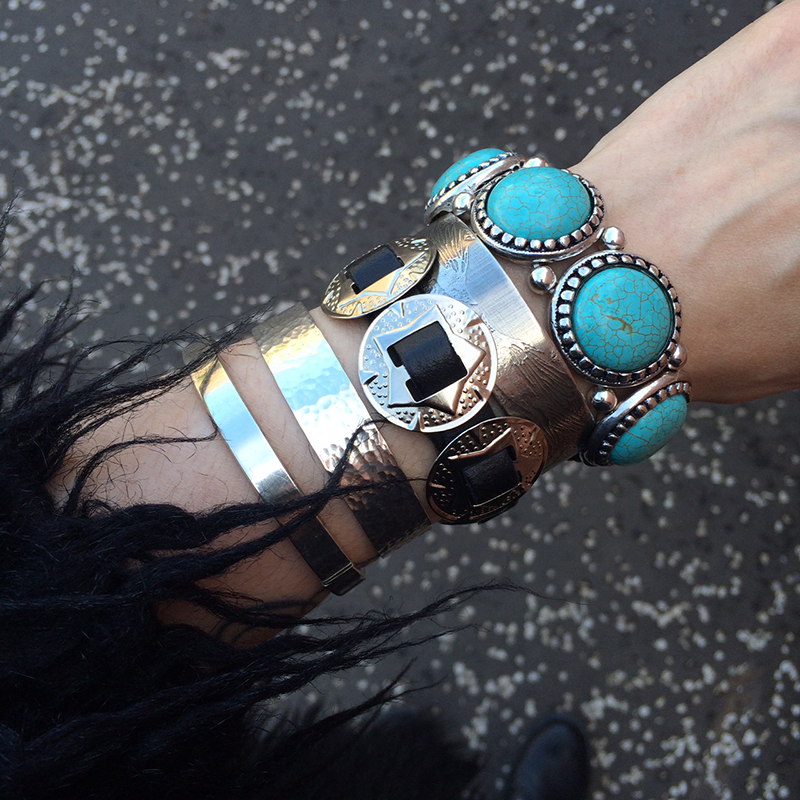 Matters aren't helped by the fact I'm on a very limited budget. I took to Etsy first of all and found an amazing label called Theeth Jewelry, based in Portland, Oregon. It is positively filled with showcase bangles and bracelets. The designer, Kimi Kaplowitz, is obviously fascinated by scorpions as the creature features heavily as a motif throughout her work.
It's all far out of my prince range at the moment, but none the less inspirational. One day, when a full time job comes my way, I will most definitely be investing in some of this arm venom.
The turquoise pieces are my particular favourites.
It's not all bangles of course, there are some beautiful rings and earrings, featuring Theeth's signature insect, the scorpion, as well as other stinging and biting critters, skulls and bones. 
The turquoise scorpion earrings are so beautiful.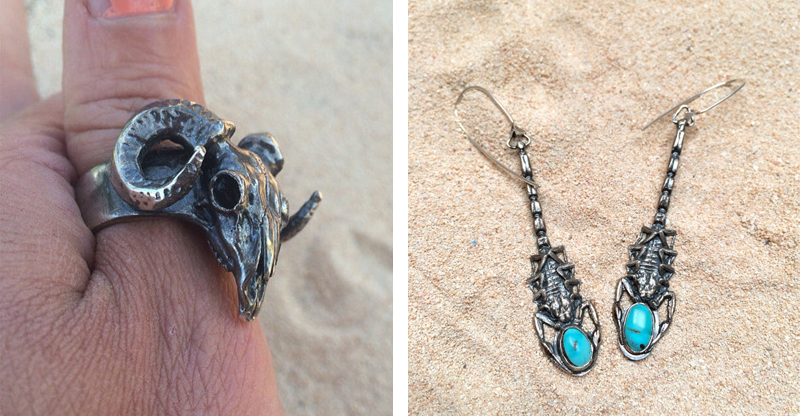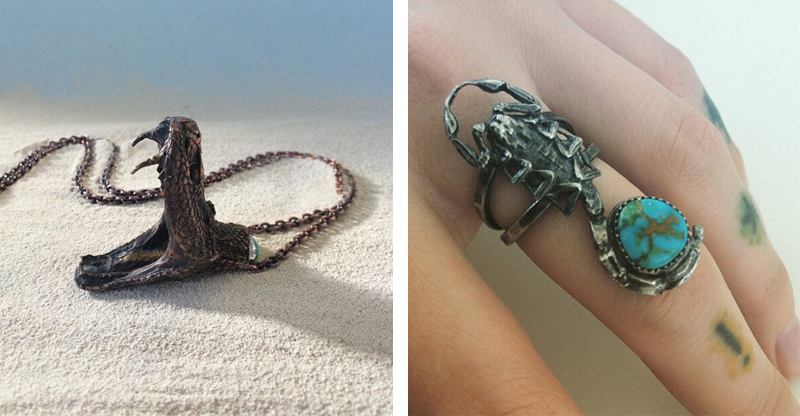 One day, my arm will be adorned with one of these beauties....
QMichelle