hubble bubble...
It's not every day, you look at a rucksack and think, I hope they don't forget to feed the fish in there...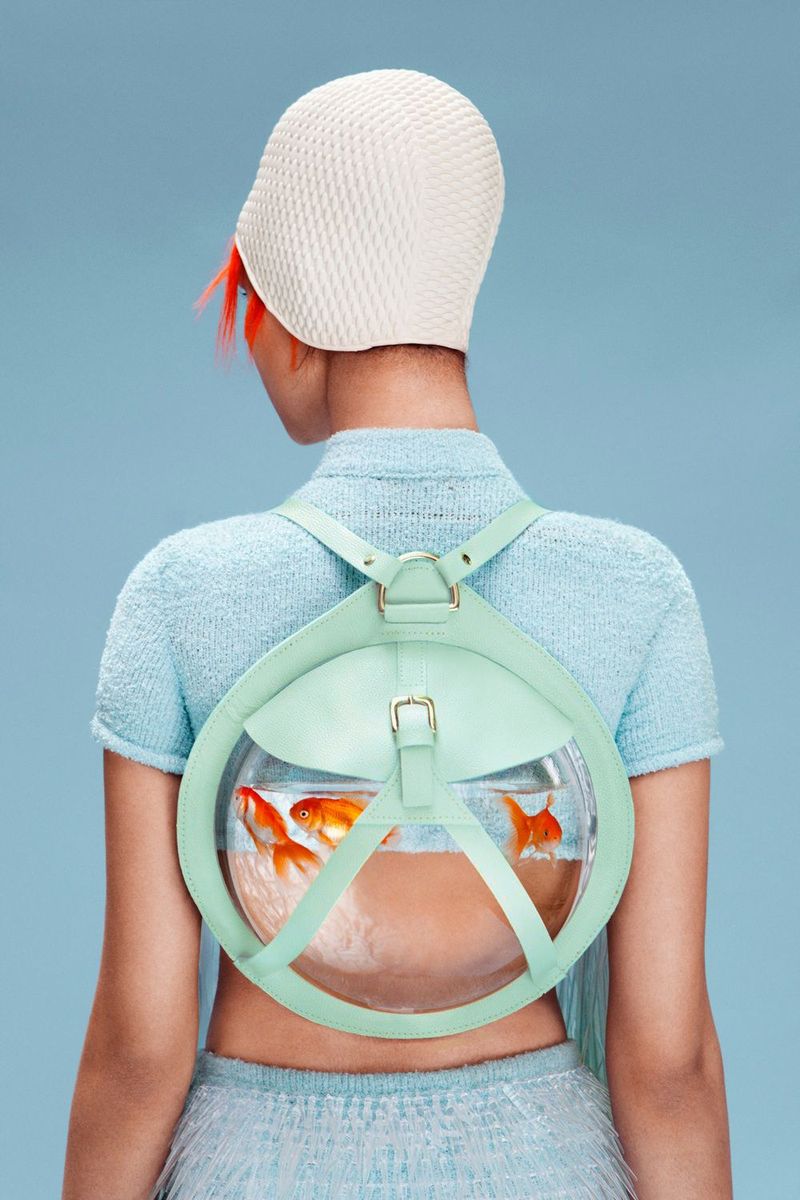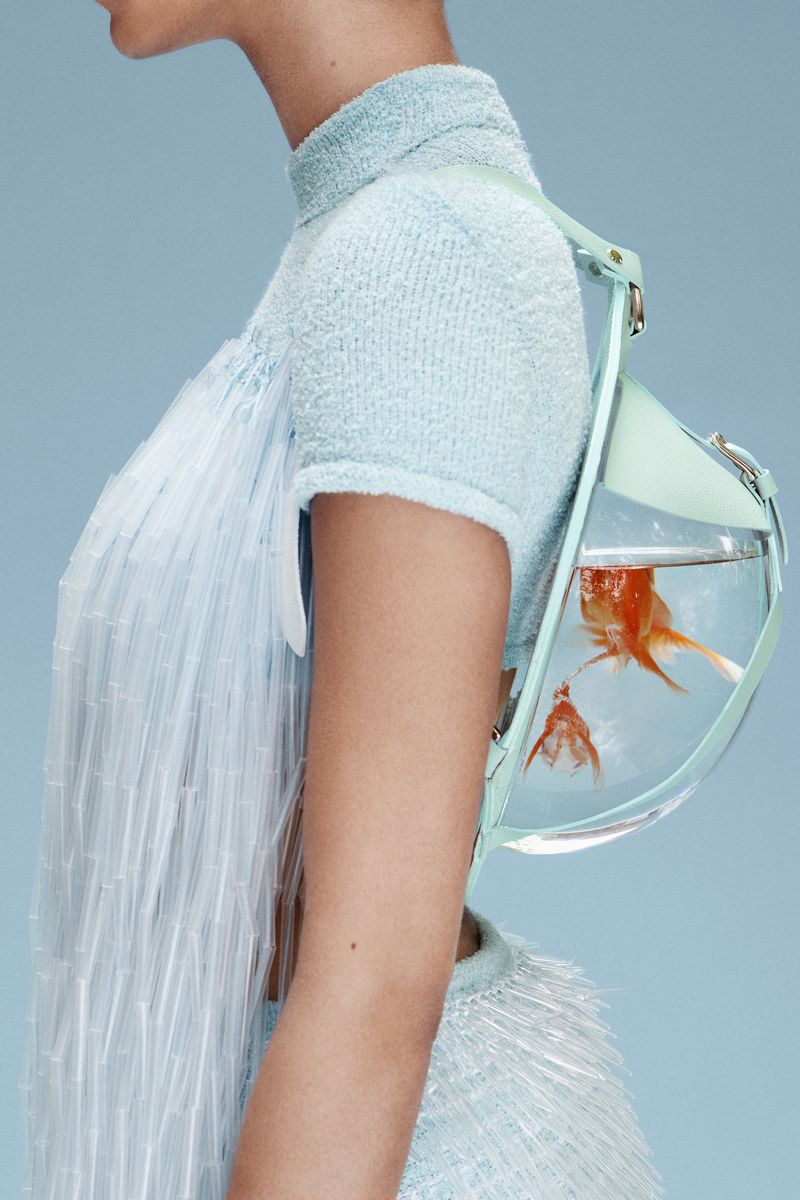 This is the Cassandra Verity Green Aqua Marine Bubble Rucksack available from Kingdom favourite NJAL
Costing £260.00, this wonderfully whimsical bag is constructed from the highest quality leather, surrounding an acrylic dome casing, finished with a suede lining. It comes complete with adjustable straps for comfort and also comes in Ice Blue. You will be relieved  to know it doesn't come with gold fish...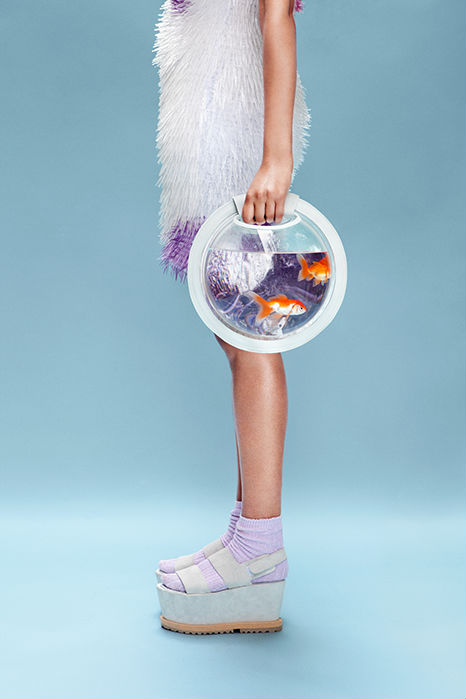 Cassandra created  Neptune's Daughter, for her graduate show at Central Saint Martins last year.  Inspired by an aquatic life and her first two goldfishes named Babatunde and Milkshake.  
Now Spring Summer 2015 sees her showcase 'Back To The Future'. Inspiration this season came from cult, science fiction film Barbarella and sees a mix of 70's styles with a futuristic and alien twist. The sassy, confident character of Barbarella was a huge influence to Cassandra and is reflected in her bold aesthetic( the word sassy always makes me laugh, I have no idea why)
Cassandra and NJAL are at pains to point out that no animals were harmed in relation to this product saying - "We do not encourage or suggest that live animals be seen as replaceable ornaments. The Bubble Rucksack was used in this way for creative purposes, with strict measures being taken to ensure the well being of the animals involved"
You might want to think about flowers instead...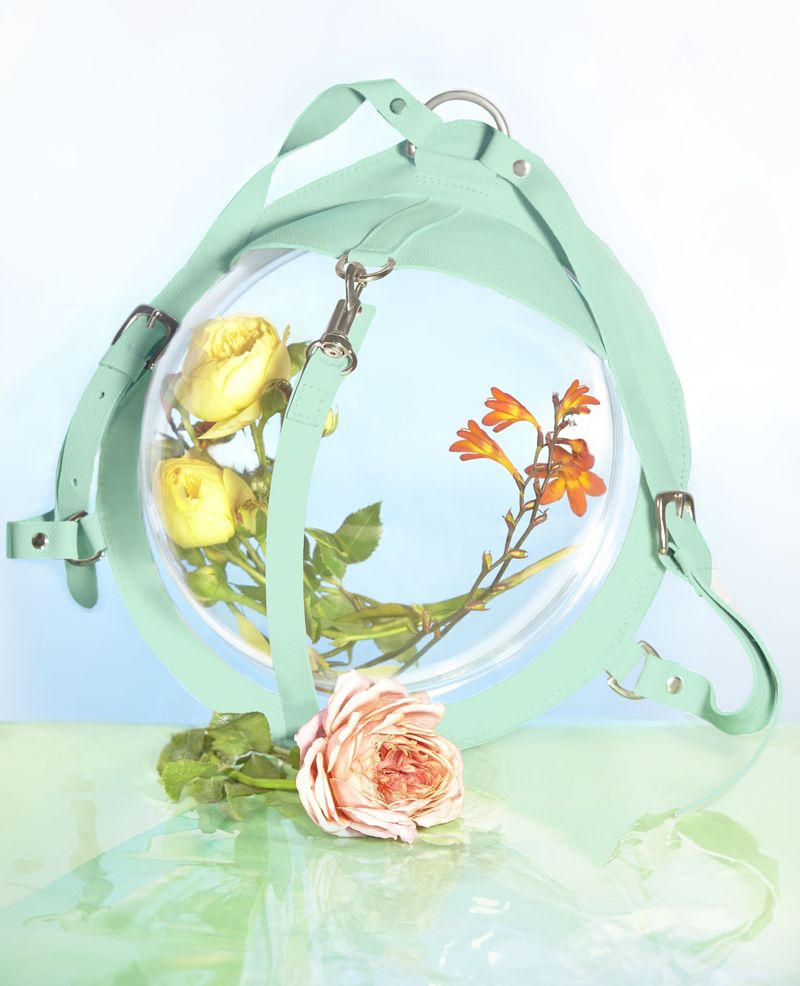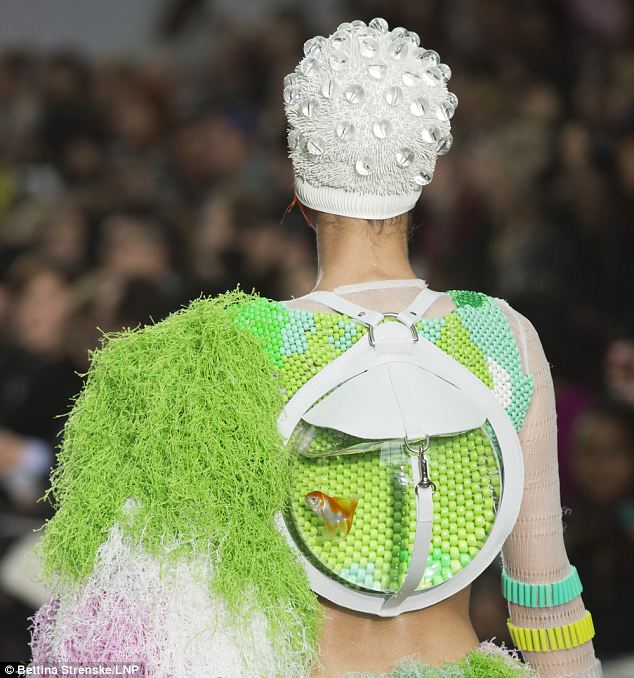 Queen Marie