She's A Skater Girl
I have in the past featured Riyka, a minimal label hailing from London, founded in 2010 by designer Rebecca and her boyfried Vedran.
This season, carrying on their paired back vernacular, they have been inspired by 90's hip hop, tomboys and skater Peggy Oki. The collection features the Riyka simplicity but with added sporty nods. They have also included even more organic and ethical fabrics, such as reclaimed denim and wool and organic cotton garbadine. 
My own style has become much more simplistic of late. I thought it was a passing phase but I have a feeling it's just my new fashion reality. Maybe age is finally just catching up with me. As long as I don't dissintegrate into a mess of beige I'll be fine!
This Riyka collection is appealing to me not only as a former skater girl myself, but also in terms of the aforementioned new aesthetic I've adopted. These clothes are certainly simple but not in any way predictable or dull. I can imagine wearing anything from this collection for a long time.
I've been after a plain black bomber jacket for ages. This is a perfect specimen. It's very like a traditional Harrington jacket but seems more substantial.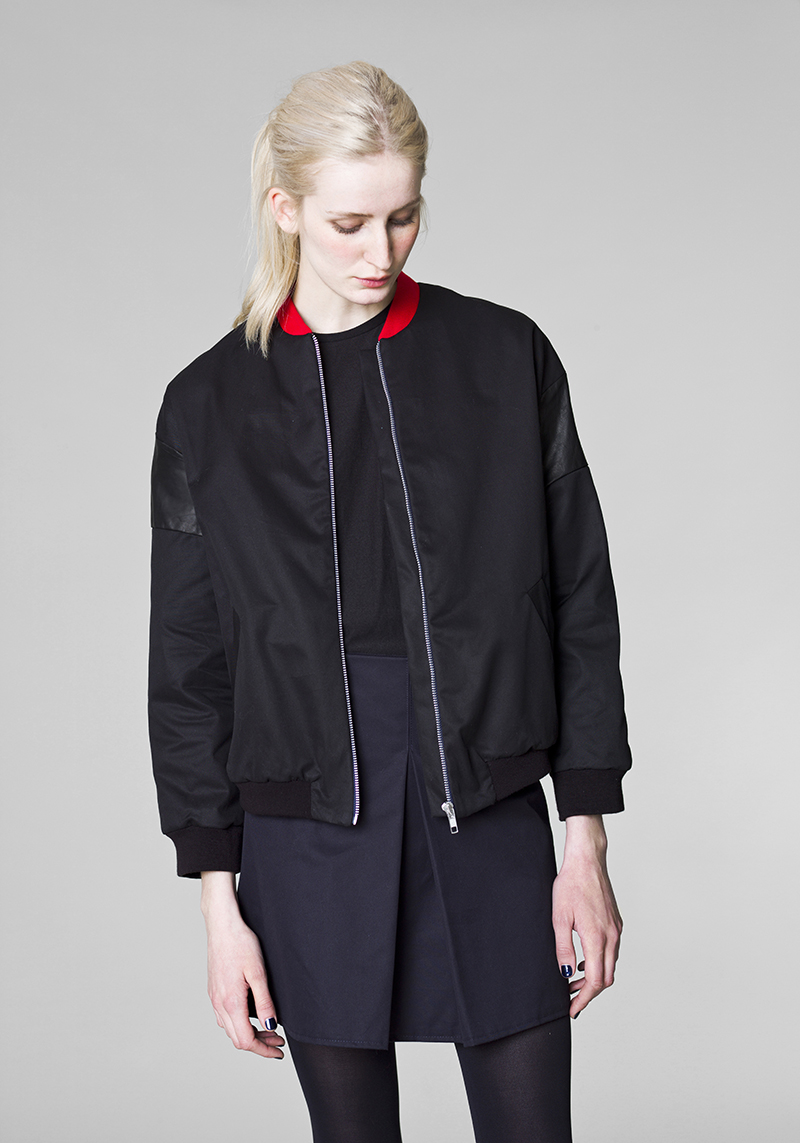 I don't suit shorts skirts or dresses very much any more, so this knee length dungaree dress is ideal.
The rest of the pieces are patchwork perfection. The subtle mix of textures adds the element of interest to the very unfussy shapes.
The other great thing about this label is how wonderfully affordable is it. Prices range is around the £40 - £150 mark which, for ethical, British-made fashion, is amazing.
They will be launching a brand new website very soon, but you can buy Riyka here.
QMichelle