The Black Of Some Terrible Night
Last Thursday Prince B and I have a had an evening at the ballet, courtesy of our friends Scottish Ballet, to see two brand new productions: The Crucible and Ten Poems.
The Crucible is my most favourite play of all time. I have loved it since I was a teenager therefore I was really excited to see this in ballet form.
The set is minimal and stark in reflection of the puritanical setting of the play; a God fearing community in Salem in 1692.
The story centres around a town consumed by the accusations of witchcraft, initiated by a young woman called Abigail. Abigail, performed to pefection by Sophie Martin, is having an affair with John Proctor (Christopher Harrison). One evening Abigail and her friend Betty, played by my pointe teacher Constance Deverney, and Betty's father's slavegirl, Tituba (Marge Hendrick), are caught by Betty's's father, the Reverend Samuel Parris (Nicholas Shoesmith), dancing naked in the woods. They are trying to invoke a Native American spirit to harm John Proctor's wife, Elizabeth (Even Mutso).
As Betty is quickly taken home by her father, she lies in a trance-like state and the town, led by Thomas and Ann Putnman (Amy Hadley & Remi Andreoni), accuse the girls of witchcraft. Abigail sees it as the perfect opportunity to counter-accuse Elizabeth Proctor of witchcraft in order to dispatch of her so she can have John Proctor to herself. As the ensuing drama unfolds, we see a town torn apart by false accusations of witchcraft.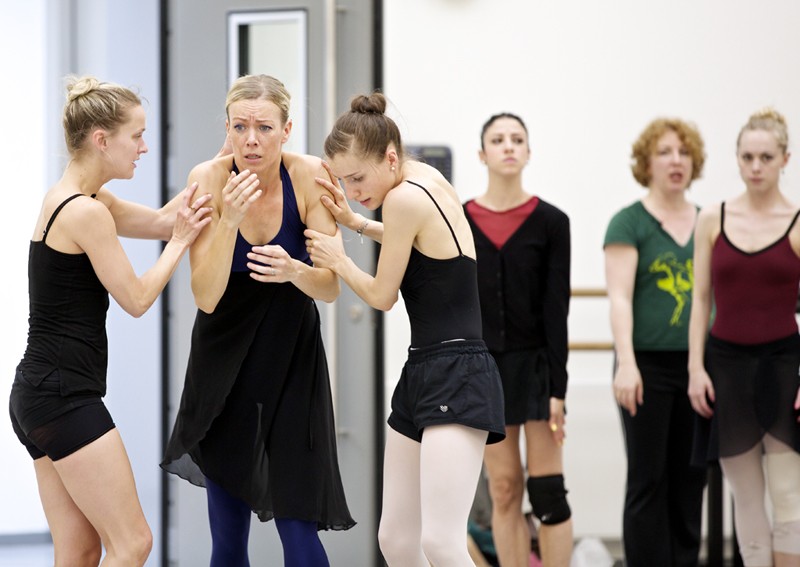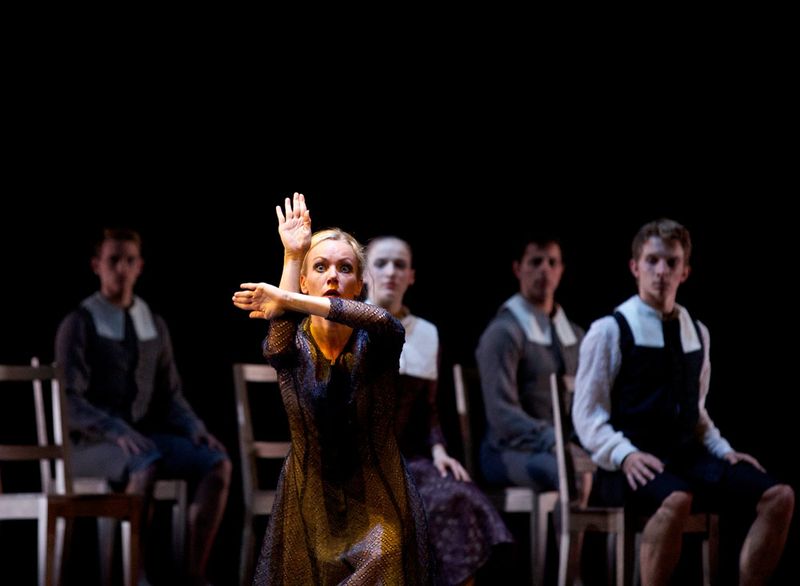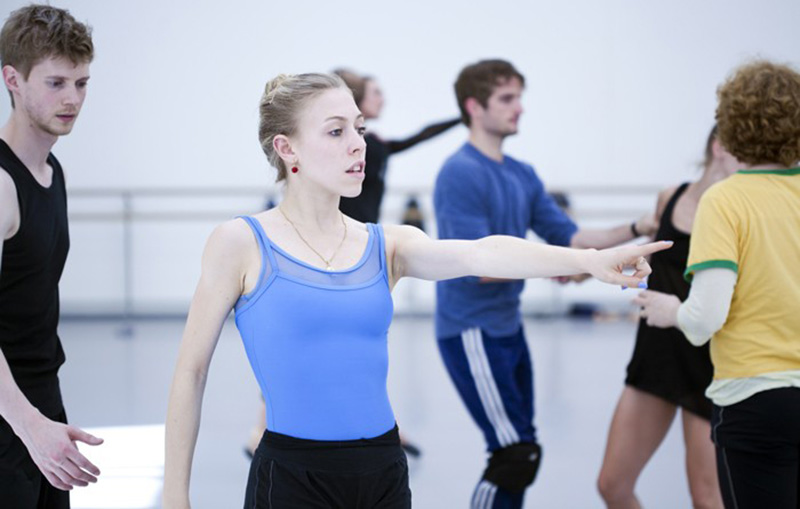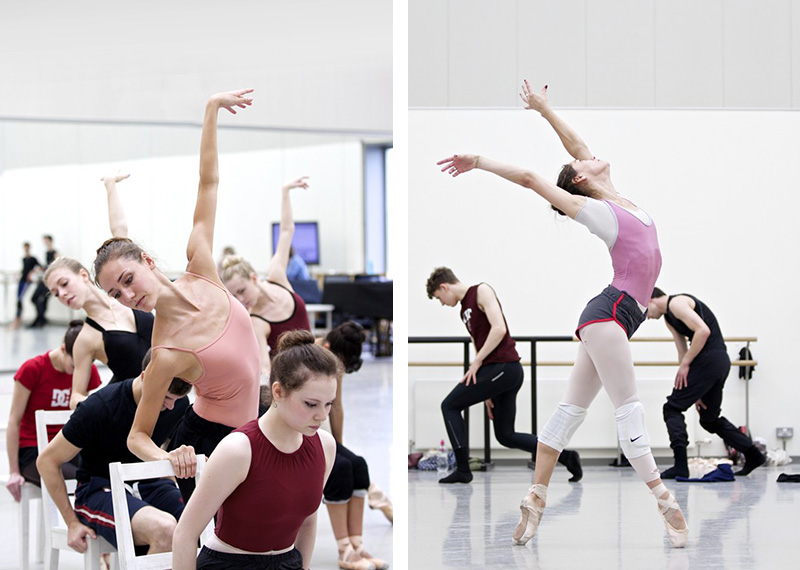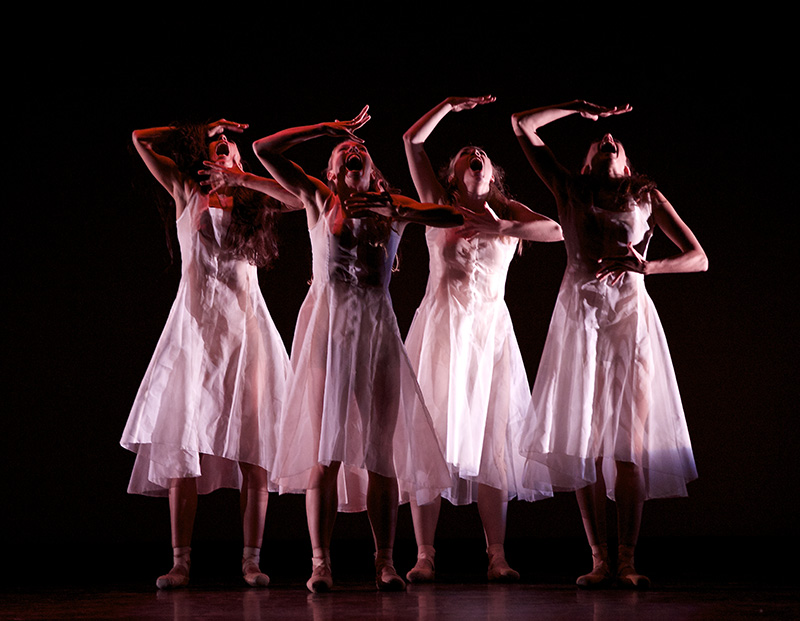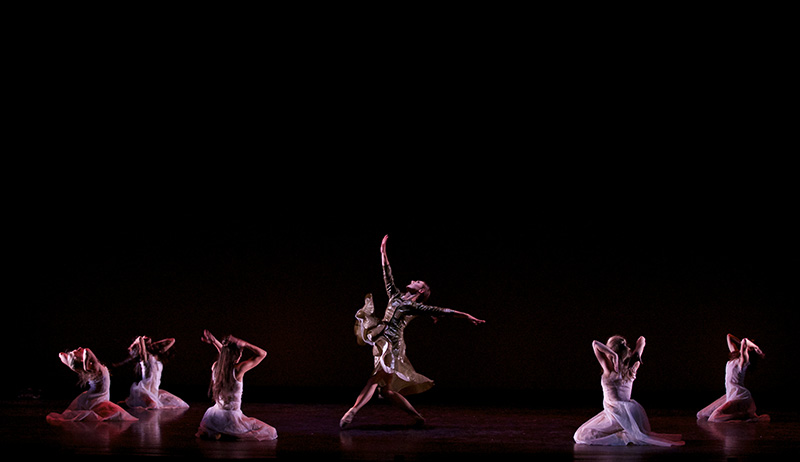 Helen Pickett, the choreographer for this production, manages to take the key elements of the play and condense them into one powerful, mesmerising 40 minute production.
The audience is at first lured in with a classic and dramatic score, only for it to suddenly be puncuating by a throbbing NIN-esque electronic interjection. I won't tell you when that happens, but needless to say I wasn't expecting it and it really worked to enhance the scenes.
I would actually love this to be a full length ballet, as it is though it is a potent 40 minutes.
The second in production is Ten Poems. Each of the 10 Dylan Thomas poems are performed by different cast members. I am utterly clueless about contemporary ballet to be honest, so I can't give you any meaningful review or feedback. I didn't really know what was going on. I'm not au fait with poetry either, so I'm guessing the movements reflected the subjects of the poems.
Once again, Scottish Ballet have excelled themselves with The Crucible. If it comes your way, I urge you to go and see it.
QMichelle