wedgewood walking...
*Warning Image Heavy Post*
It's not often I see collection that I can't wait to show my Mother!
But then it's not every day you see one inspired by Josiah Wedgewood.
Say hello to the KTZ Spring/ Summer 2015...
When I was younger it was easy to find the perfect Birthday or Christmas present for my Mother. She adored Wedgewood but it had to be the blue stuff!
Now Marjan Pejoski  has reclaimed the classic cameo and reworked it in appliqué, lace and embroidery in a dramatic collection that felt a little early Versace in parts. 
 For Spring 2015, designer Marjan Pejoski calls upon and evokes the Modern Muse. At a time when many look to the future, Pejoski takes us there via the past. The craft and supreme artistry of Josiah Wedgewood and Robert Adams are celebrated throughout the collection.
 Cameos no longer represent silhouettes of silent women, they've now been reclaimed by Pejoski as a symbol of the pioneering super woman – driven, intelligent, compassionate and spirited – women like - Atalanta, Boudica, Georgiana Duchess of Devonshire, Lady Hamilton, Emmeline Pankhurst, Jane Addams, C J. Walker, Simone de Beauvoir, Peggy Guggenheim, Marie Curie, Isadora Duncan, Margaret Mead, Hedy Lamarr, Georgia O'Keefe, Germaine Greer,  and Aung San Suu Kyi.
Past, present and future to combine to create some modern drama. Yeah sure its a bit costumey in parts but that doesn't stop me enjoying it one bit.
And it goes without saying how much Queen Michelle will be loving these sheer and striped socks...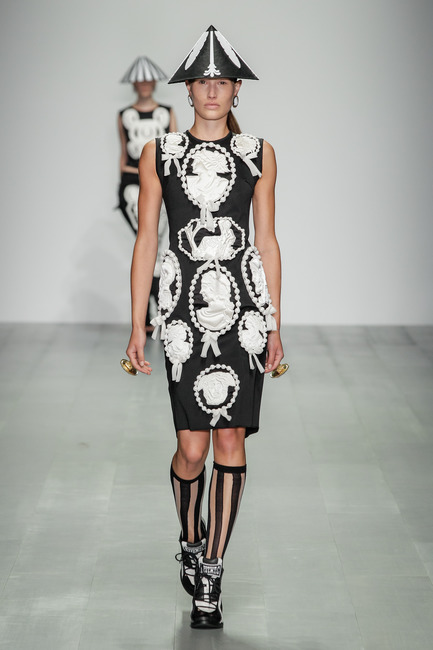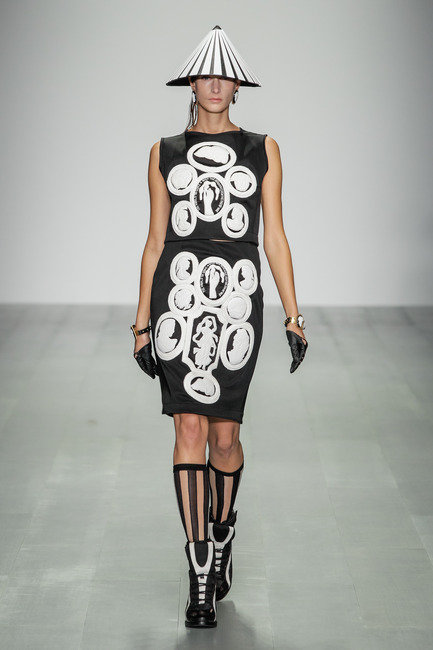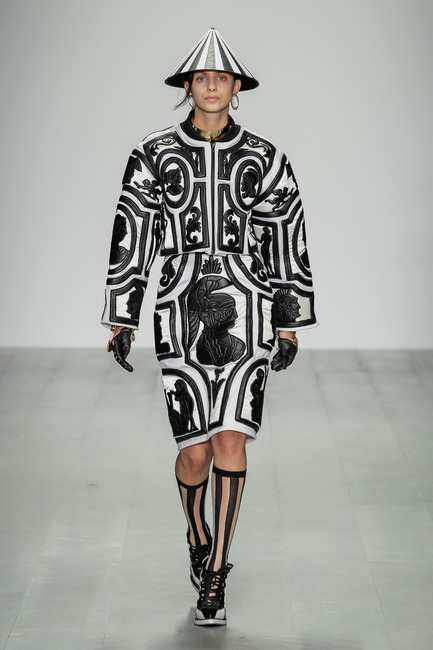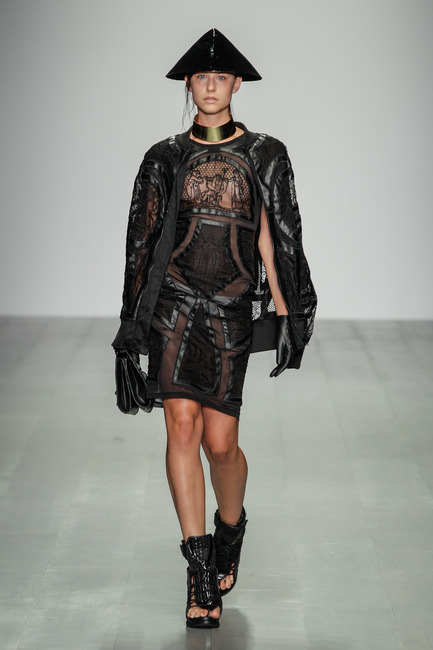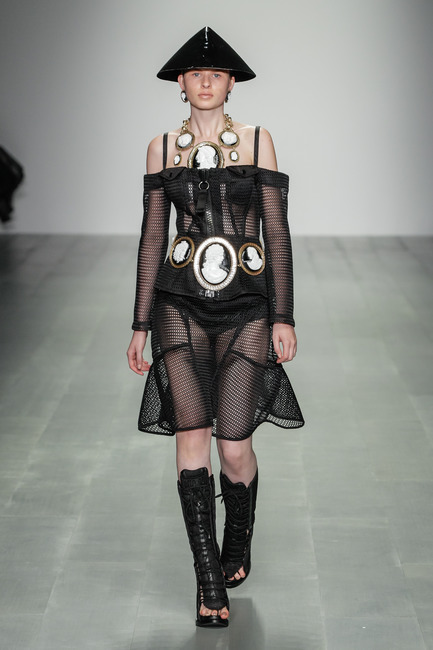 KTZ Website | Twitter | Instagram | Facebook    Photo Credit: Christopher Dade
Thanks Marjam! 
I need to get myself some major cameo action very soon
Queen Marie