Checking For Wood
Some of you might notice how much I love a matchy matchy set almost as much as I love a good clash. Looking like a pensioner going to church is always a good idea.
When I came across this matching top and trouser set from Danish label Wood Wood on ASOS, a little bit of me whimpered. A big bit of me whimpered actually.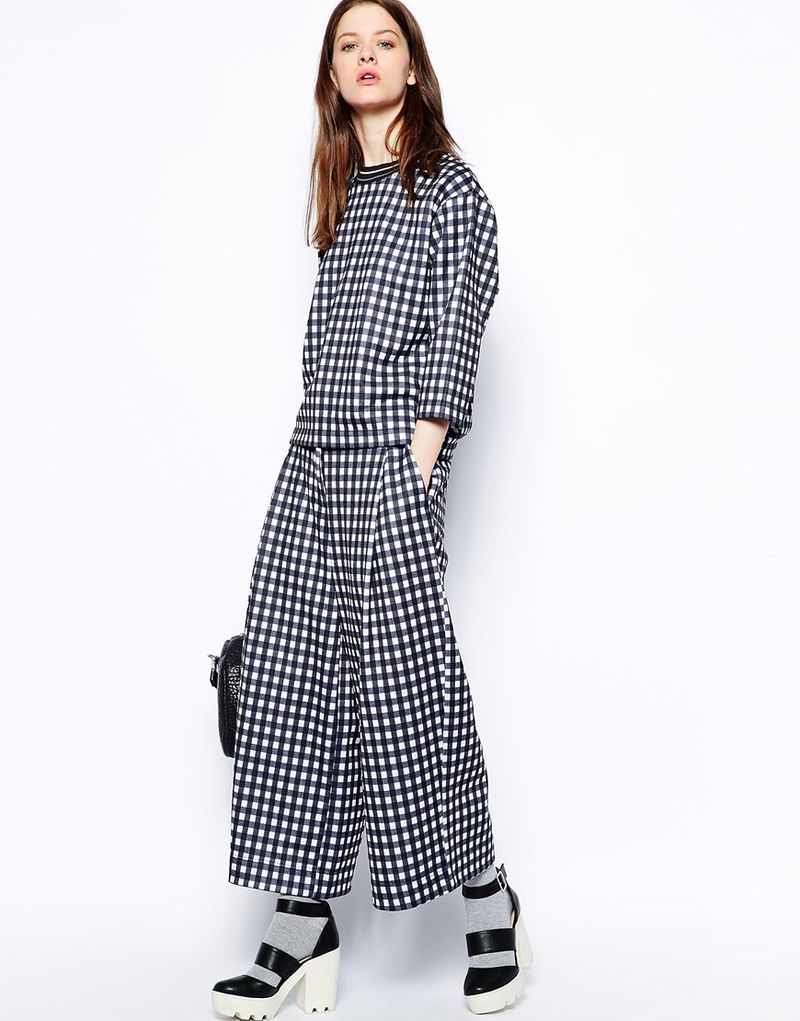 I need some serious oversized checked trousers in my life and when those come into my life I will need the matching top.
Ok they are already in my life. But no matching top as yet.
After a summer spent hunting for the perfect wide culottes, and failing, these cheeky chappies are most definitely the closest I've come to finding them. Whilst I haven't had a proper play about with them yet, I can already tell they will certainly prove a challenge when it comes to finding the right kind of footwear to compliment them, but I like a challenge, as you know, and I have plenty of shoes so there will be something in my stash which will work wonders with them. My initial thought is to complete this outfit with my pair of Nike Airforce 1.
I had said that if ASOS don't sell the top too I'd most likely send them back, as it's the matching suit I want, but Prince B has fallen in love with them, as they remind him of proper 80's soul boy trousers which he wore during his youth to soul all-dayers in Southport. And who am I to upset the love of my life by sending back clothes?
QMichelle