message in a bottle...
Lots of people like a night light as they settle down to sleep.
When it comes to providing a little gentle light in the night, none could be sweeter or more charming than these night lights in a bottle from Mouton Cerise which are available in her etsy shop ...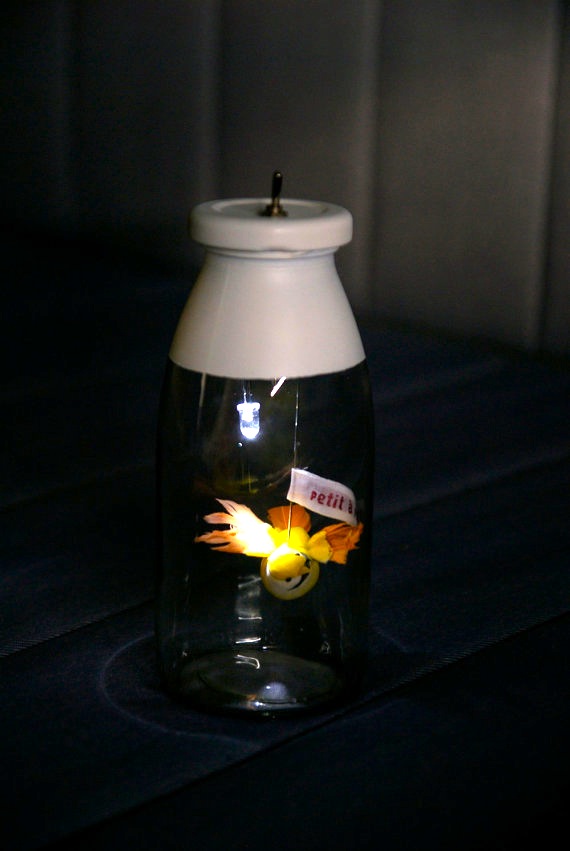 These lights are simplicity itself. A glass bottle or jar , a little bird, an led light and toggle switch all combine to make - Veilleuse Oiseau, Petit à Petit - Night light bird
Designed and produced by Cécile, she explains how Mouton Cerise came to be saying -
"Once upon a time, there was a mom / graphic designer who had a child, then two, then three then four …
It was a lady who liked poetry, colors, photography, words, materials, fabrics and funny things...
As the laughter filled her house, she filled her workshop with materials, colors, threads, fabrics, stories and words to make objects, books, clothes for youngs and grown up.
Since, she continues to look for fabrics, ideas, images, in today life, she puts on-line on ETSY her small creations to share her dreams.
And here is how was born the Mouton Cerise Kids Design shop ! One big thank you to those who love and who follow its adventures"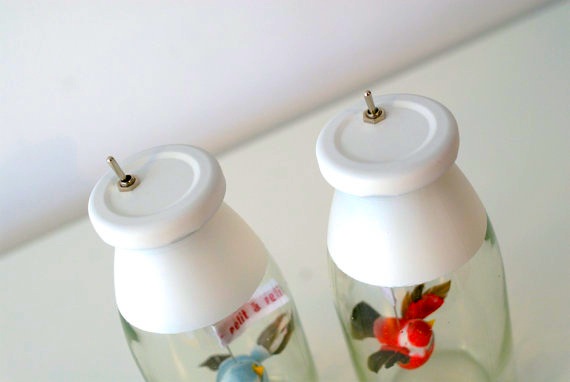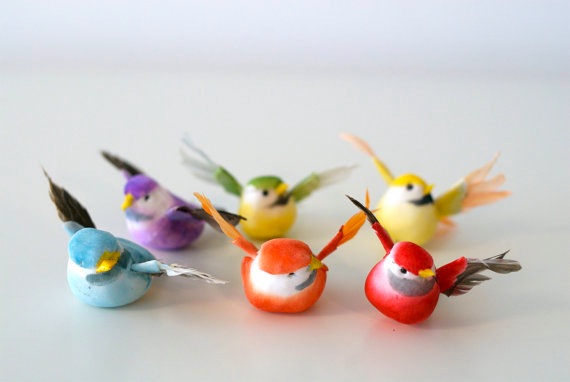 Obviously I love the little birds but  you can choose from a whole menagerie of creatures to keep you company as you dream the night away...
Queen Marie
x