out of the frying pan...
Standing in the kitchen last night looking for my one sharp knife and my frying pan, I had a horrible moment of clarity!
When it comes to the kitchen, cooking or food preparation of any kind, other than making a slice of toast or heating soup,  I am hideously, totally and completely unprepared for the job in any shape or form.
I was baffled by the disappearance of the frying pan until something in the garden caught my eye.
Aha there it was....my one frying pan was out in the garden, sitting on top of my recycling bin full of rain!
Why is it out there? I  honestly can't remember. I suspect it may have been something to do with bacon and a shreiking smoke alarm but it that was weeks ago so I can't be certain...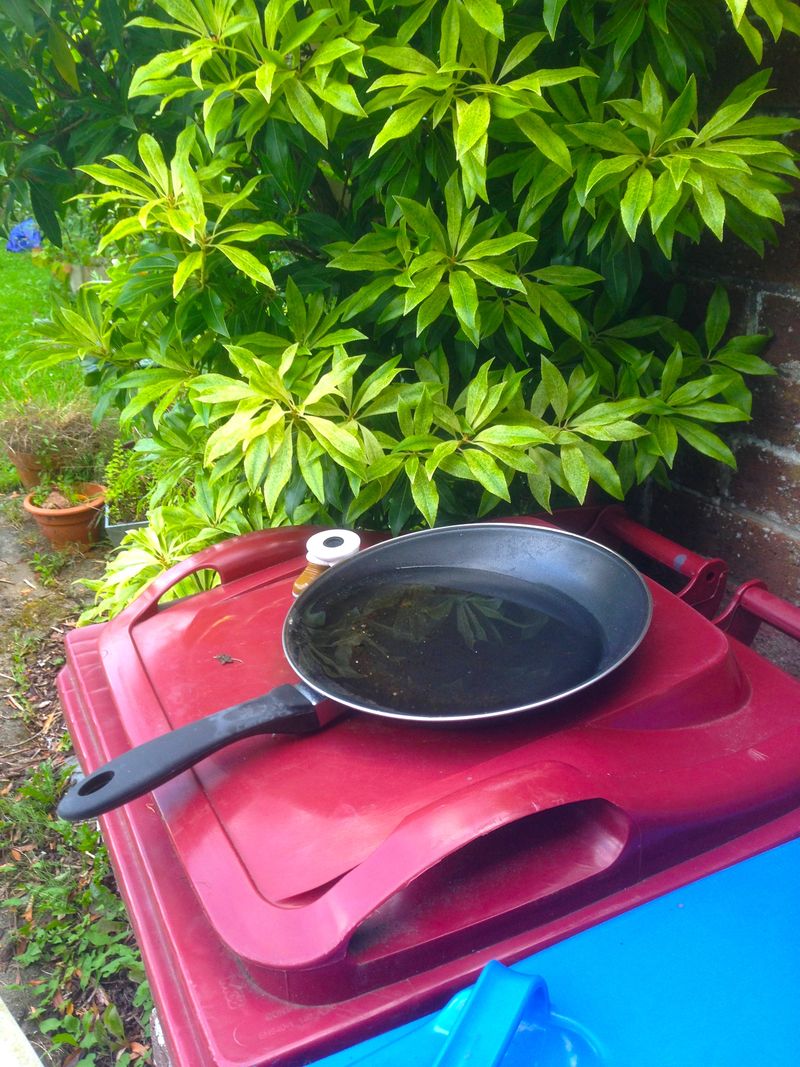 As for the one sharp knife that I use for everything? as yet that mystery is unsolved. I have no freakin' idea where it is
 What I need to do is to chanel the kitchen force and get myself a hold of this Star Wars X-Wing Knife Block. 
They tell me it's features include - 
Features:
Star Wars X-Wing Knife Block
Hold the knives in the style of the Rebel Alliance
1 x cook's knife
1 x bread knife
1 x carving knife
1 x utility knife
1 x paring knife
Each knife has a long-lasting cutting edge
A great gift idea for any Star Wars fan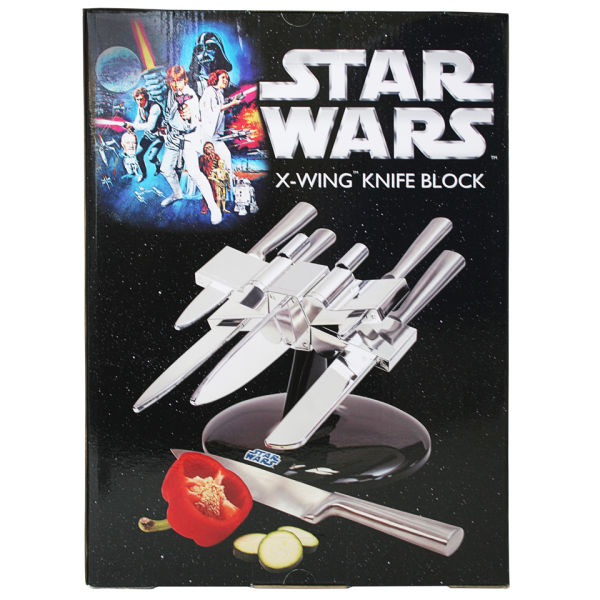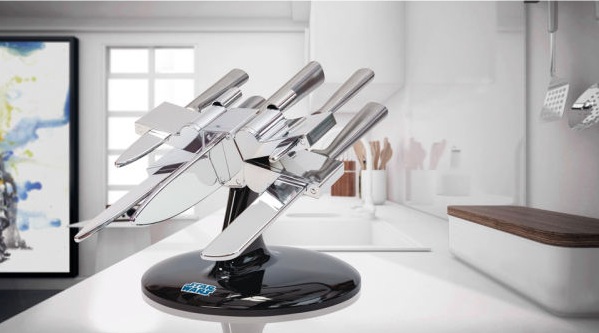 It is available to  Pre-Order Now for a release date of 8th September.
It will cost £69.99 which may be a small price to pay to finally start acting like a proper grown up in my kitchen. 
I'll bet Princess Leia never had these sodding problems with her frying pan...
Queen Marie