aloha baby...
 With hailstones the size of golf balls bouncing around outside, Queen Michelle has been brightening things up a treat with her modern takes on tropical prints.
 I was always prone to the cheeriness of a more traditional tropical print.
The style was made popular on Hawaii during the Great Depression, when Honolulu resident Ellery Chun began selling short-sleeved shirts made of leftover Japanese kimono fabric. These featured a range of vibrant designs including palm fronds, hula girls, and pineapples, and were dubbed "Aloha" shirts.
The popularity of the colourful and varied prints meant the style has since evolved into all manners of clothing both becoming a staple of Hawaiian fashion, and of course is now regular sight on catwalks for the likes of Prada, Givenchy, Stella McCartney and Versace to name but a few.
 Of course it goes without saying that I always love the Prada take on things. For Spring Summer 2014 it's Aloha Baby all the way...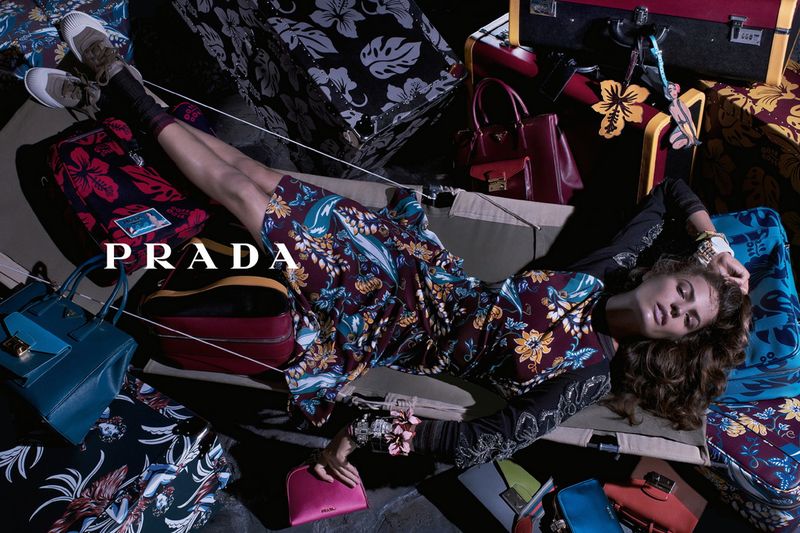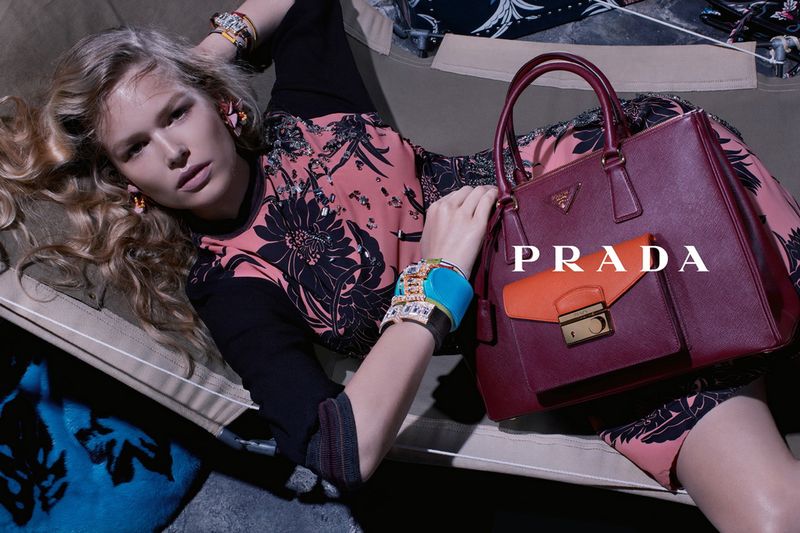 But the real stand out for me is not from womenswear but from menswear in the shape of the most glorious suitcases and bags. 
Backstage, Ms. Prada said she wanted to question the idea of going on vacation. Instead of it being a fun-filled experience, it's actually "menacing"  and maybe a little sad. There was even talk of anti -paradise!!!!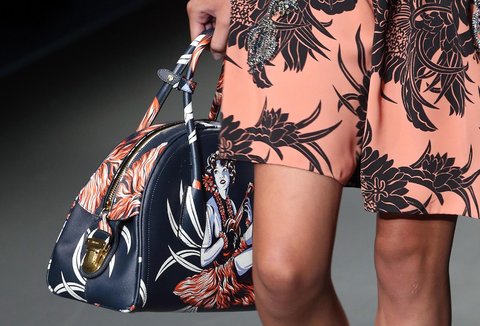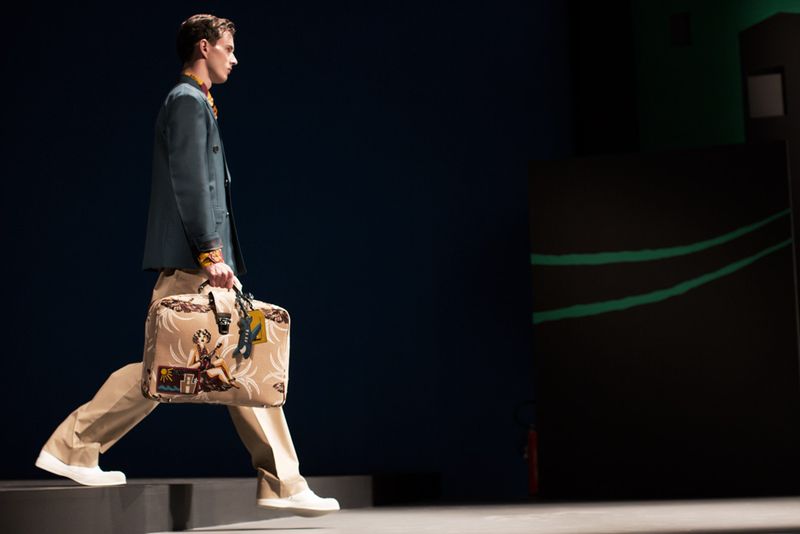 My Big Gran used to have a lamp base like this which sat on the sideboard beside a giant plastic pineapple ice bucket. It was never actually used to keep ice in, it just sat there like a giant ornament!
No surprise that this little lady is already sold out all around the world. The $2450 price tag didn't seem to slow anyone down for a second.
If I had had the cash, I would have sprung for her myself! She would brighten up even the most tedious of trips...
Queen Marie