'Dam Good
It's Friday! It's reasonably sunny outside and I'm feeling all spring-y. I will enjoy it because come tomorrow it's back to torrential rain once more.
With this light, spring mood I'm thinking light spring clothing. It's wishful thinking that we're anywhere near there yet, just ask the New Yorkers, but I'm nothing if not extremely accomplished at deluding myself when it comes to fashion. Lighting the way has rather unexpectedly been Dutch label Maison Scotch and their latest Amsterdams Bleuw collection.
The collection consists primarily of easy-to-wear denim pieces but not done in an obvious way denim lines tend to. They have included a fab pair of wrap around baggy jeans in denim floral jacquard. I'd wear them in a second. Other highlights are baseball inspired knitwear and a bleached denim longline biker jacket. These key items are not just for spring either - a decent denim jacket will see you through all seasons.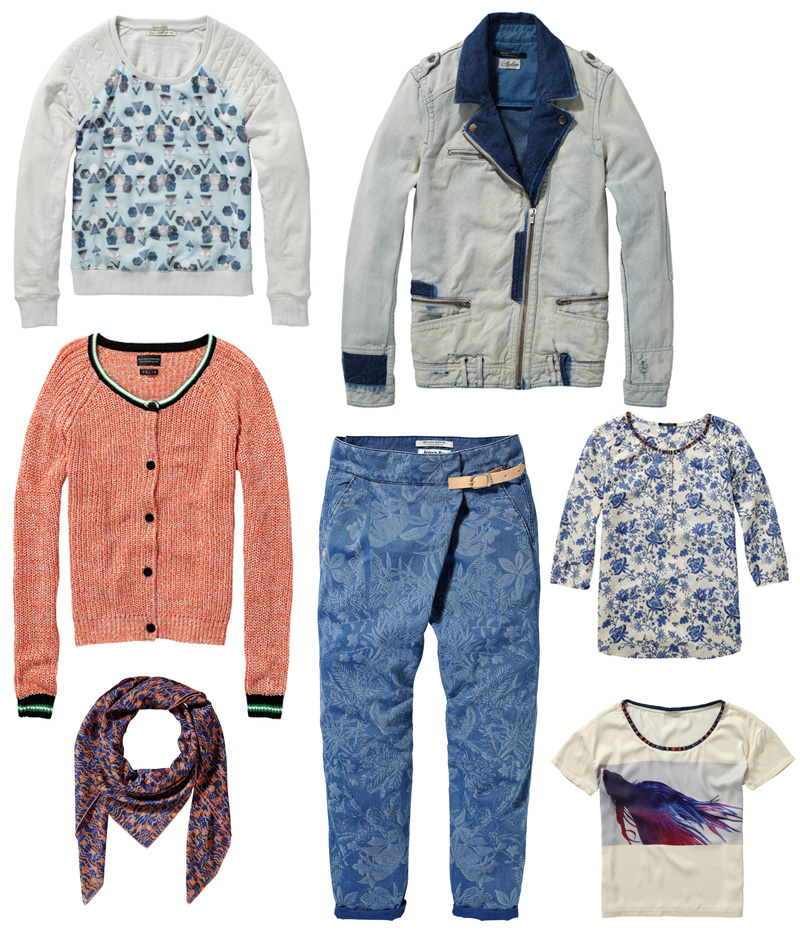 The absolute pièce de résistance in the collection for me though is their baseball jacket. Beautifully embroidered fish adorn the navy textured front, sitting beautifully against the constrasting sleeves in pale peach. I find a well cut baseball or bomber jacket really has become a wardrobe essential for me and represents most of my jacket silhouettes now.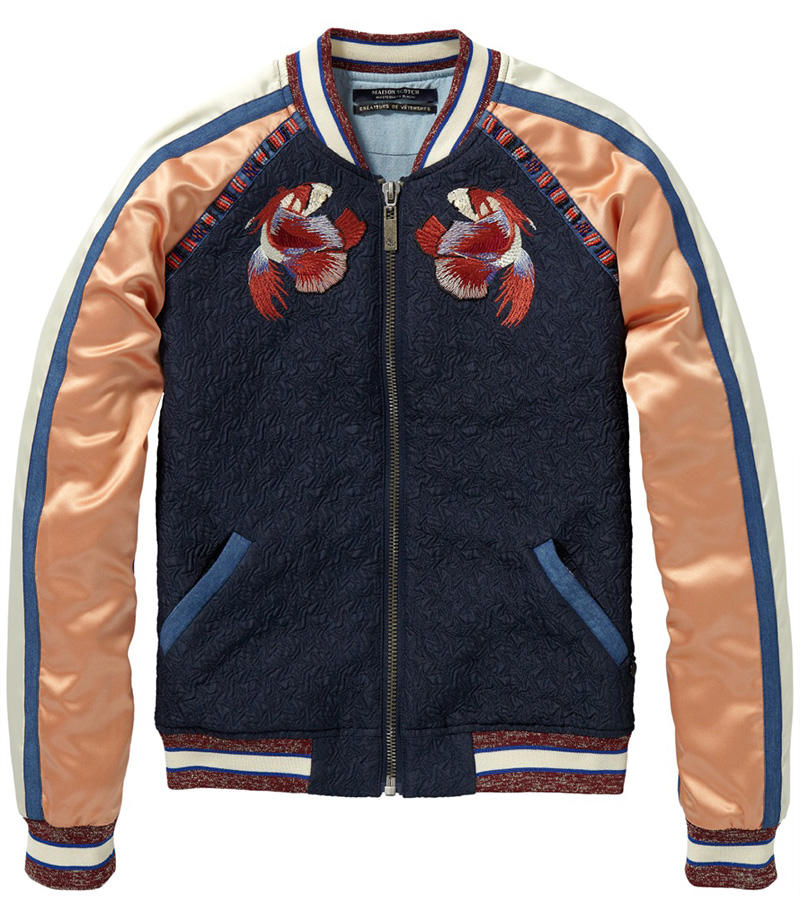 At only £172 it's an absolute steal. I'm hoping to style up one in the next couple of weeks or so.
QMichelle