En Pointe Couture
I don't really feature many mainstream designers and I don't think I've ever featured couture. I can't really relate to couture very much, because I'll never have the money to buy it, nor will you ever see a high street version, decimated down for us plebs to enjoy. However, I do make an exception in this instance when the couture in question is ballet inspired and modelled by dancers from the Dutch National Ballet, at the creative hands of those cheeky Dutch chaps, Viktor Horsting and Rolf Snoeren.
Looking at the images, they come across more like a display of costumes than a couture presentation. But that's what V&R do I guess. Each show does indeed feel like a performance, and with the talented DNB dancers walking nonchalantly en pointe (which, believe me, is pretty damn hard!), dripping in these latex creations, performance and showmanship does seem be the more salient point.
The palette was also ballet inspired, with plenty of pale nudes, pointe shoes pinks and white, broken up with black trompe-l'œil adorning some pieces. I was at once reminded of Martin Margielas SS09 collection, with hair obscuring faces and bodies sheathed in tight fabric, where body and fabric become almost one.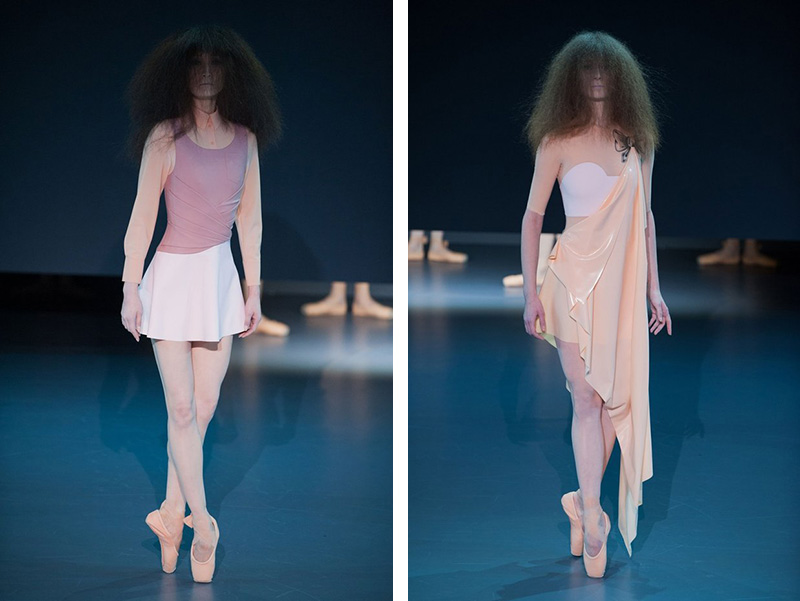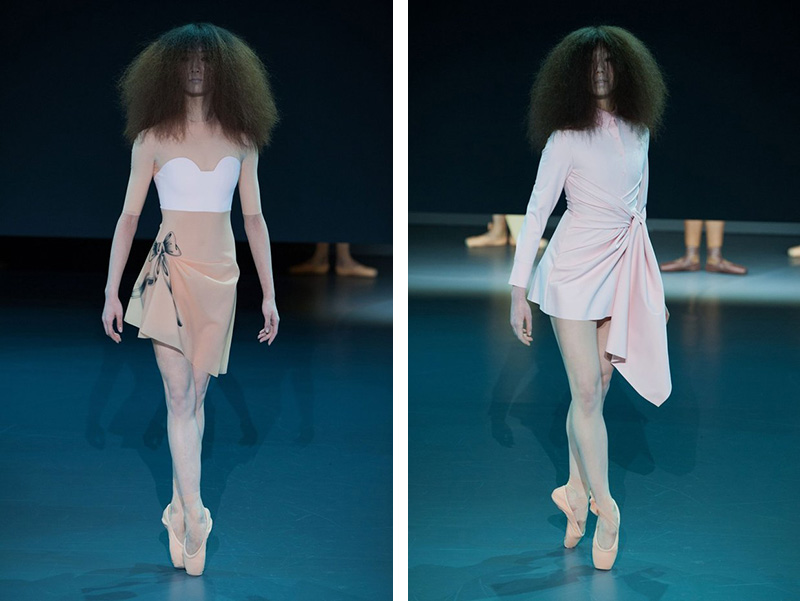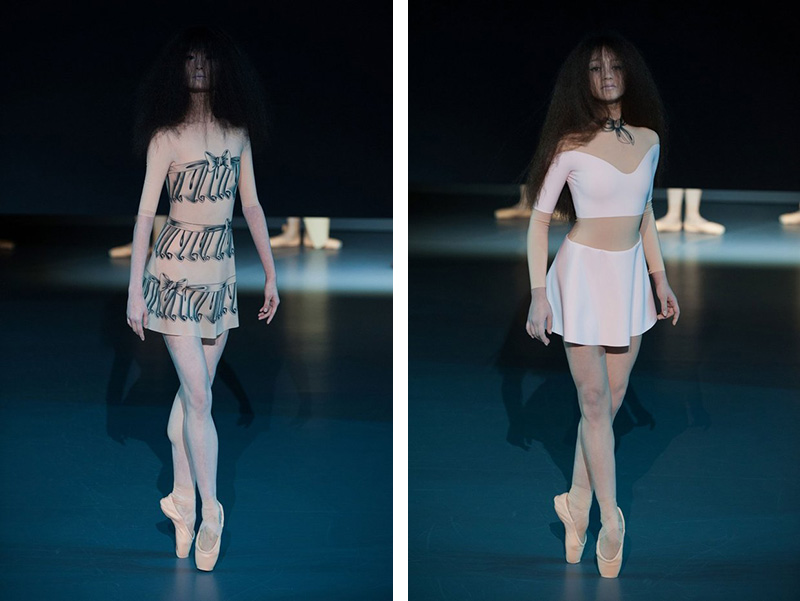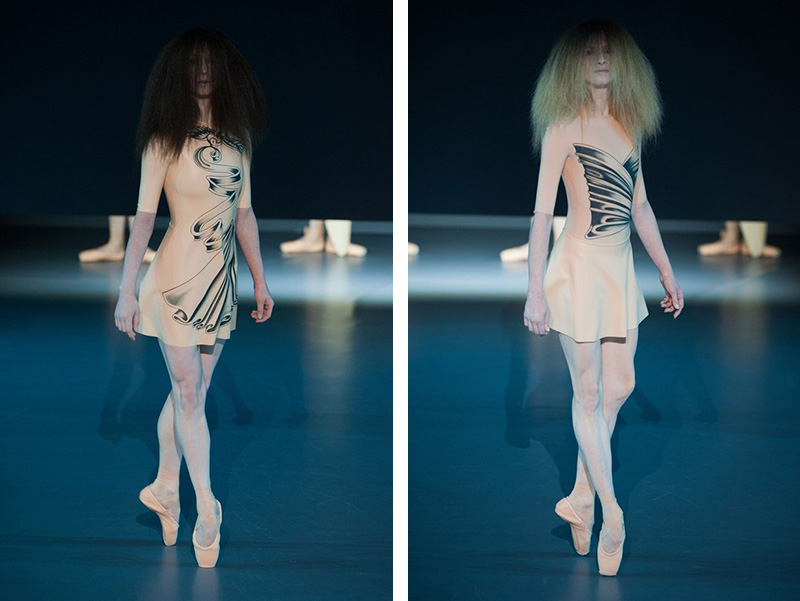 The presentation also acted as a platform to advertise their latest scent creation, Bonbon. Oh well, fair play to them, they do a nice perfume.
QMichelle