Orla and Clarks
Orla Kiely is one of those labels that seemed everywhere in the 90's, but I just never really got that into. I'm not sure if it's because every shop that stocked her stuff here all seemed to favour her vinyl totes and purses that looked and felt like 70's wipe down table clothes and everything, everything, seemed to feature that stem/leaf print.
Yeah, this one.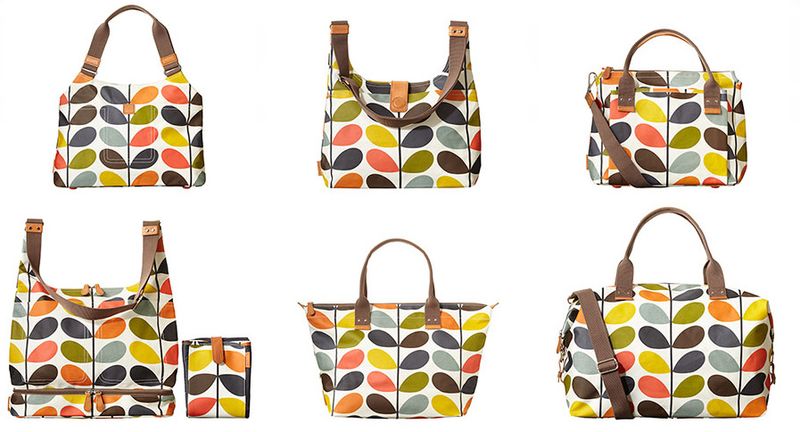 There seemed to be little more to Orla Kiely, if Glasgow shops were anything to go by. And let's bear in mind this was before t-internet.
Quite simply, I got leaf fatigue.
I may be forced to choke back my own words, however. Our Studio Mum, also known as Lisa (but mostly Studio Mum), told me that Orla Kiely and Clarks had joined forces to create a small range of shoes for SS14. I was curious. So off we tootled over to SM's computer to find the email and, sure enough, a range was right there. And it ain't half bad! 
The shape are very retro and Orla's prints are there, but not in an overpowering way.
They aesthestic of Clarks is, let's be honest, not exactly inspiring, so perhaps unsurprisingly the collaboration is definitely more Orla Kiely than Clarks. As a brand, they seem to excel at this kind of collaboration as they really allow the designer to do their thing - their collection with Eley Kishimoto springing immediately to mind. In this instance Orla's bold colour blocking taking centre stage, subtle print, even the pesky leaf print which is, mercifully, just located on the sole, and there is even some very high chunky heeled platforms.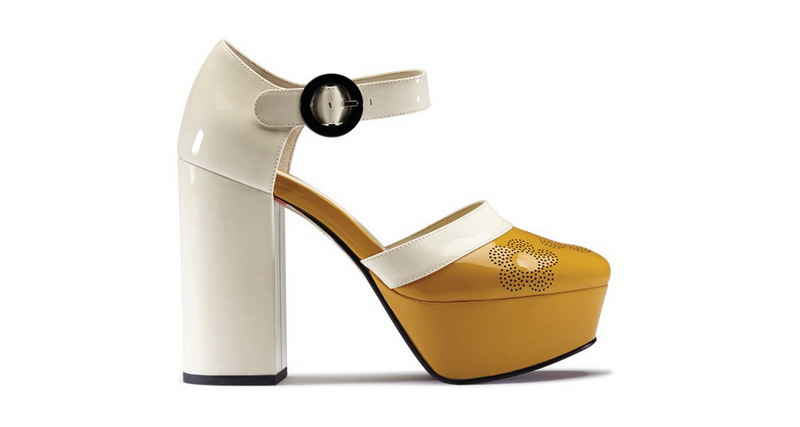 The Clarks aspect seems to be restricted to comfort factor, because these do look damn comfy.
SM pointed out that they could look very 'mumsy', with exception of the platforms, and I agree. The very rounded toe is a bit 'remedial' and could look the wrong side of twee on the wrong person, but all things have pontential and I think these could look great in a non-conventional setting, or at the very least on someone who will exaggerate the colour and print aspect further. Someone like me perhaps?
Prices start at £80 for the flats, going up to £120 for the platforms. The ones I'd most like try on are the Maggies. I think I could make them work in the mustard. These retail for £100.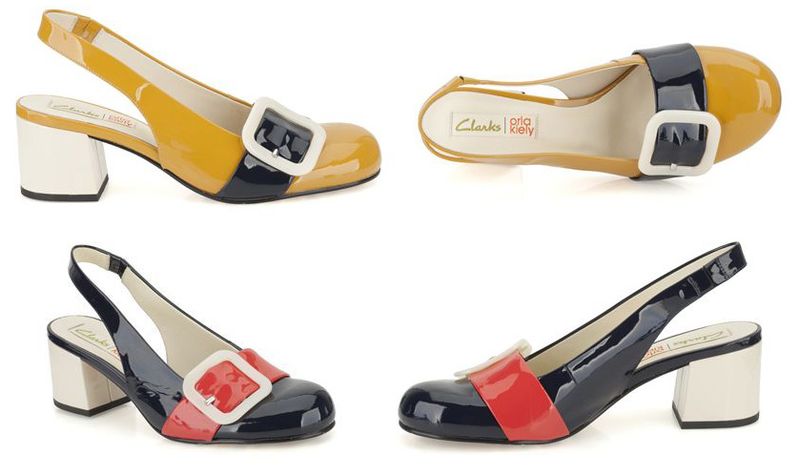 These could look either utterly amazing or simply horrific and I'm entirely wrong. I'll just need to see if my local Clarks stocks the range and try for myself.
The proof is as they say, always in the pudding.
QMichelle