to infinity and beyond...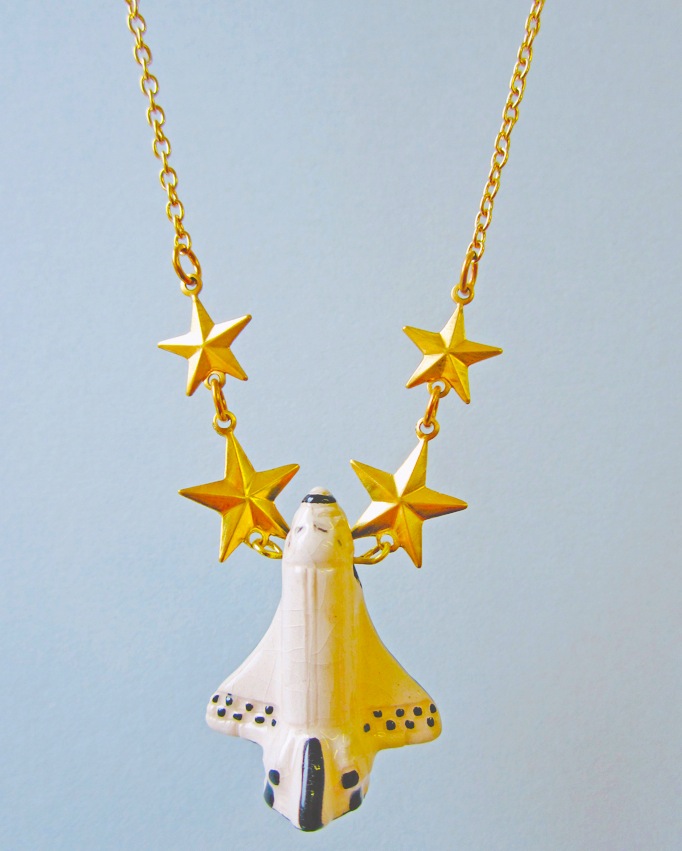 Just when I am determined that I am not buying one more single necklace for the forseeable future, into The Kingdom pops an email from Becky over at Eclectic Eccentricity that leads me to a whole world of temptation.
A lovely little site where every little piece has a story to tell (and you know what a sucker I am for a story.)
Bad Becky! Bad bad Becky.
EE was established in 2004 and created by Lucy Crick an astro physicist turned jewellery designer so there are lots of cute intellectual references and motifs alongside the pretty pieces, interesting designs and just plain cute things
 It's run by Lucy and a small team of crafty, thoughtful types who like to contemplate the meaning of life whilst conjuring jewellery-based magic. Or, on less caffeinated mornings, who's having what for elevenses...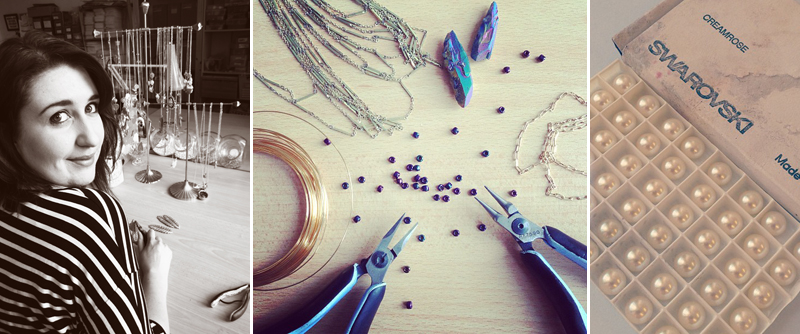 There are lots of collections but  the Cosmos one has me totally captivated. Quite simply , I want every single thing. 
But if I had to pick my favourites, then here they are.
THE DARK SIDE OF THE MOON SPACE SHUTTLE NECKLACE   £19.00
 Hop on your shuttle and go on a voyage to the dark side of the moon! A teeny Peruvian ceramic space shuttle jets off towards a vintage pendant; with its rocky terrain and cratered surface, these 1950s German cabochons look just like the Moon.Finished with a burst of flames and smoke (a faceted Carnelian gemstone and Opalite bead) as it comes into land, this necklace is perfect for those who dream of voyaging to the stars...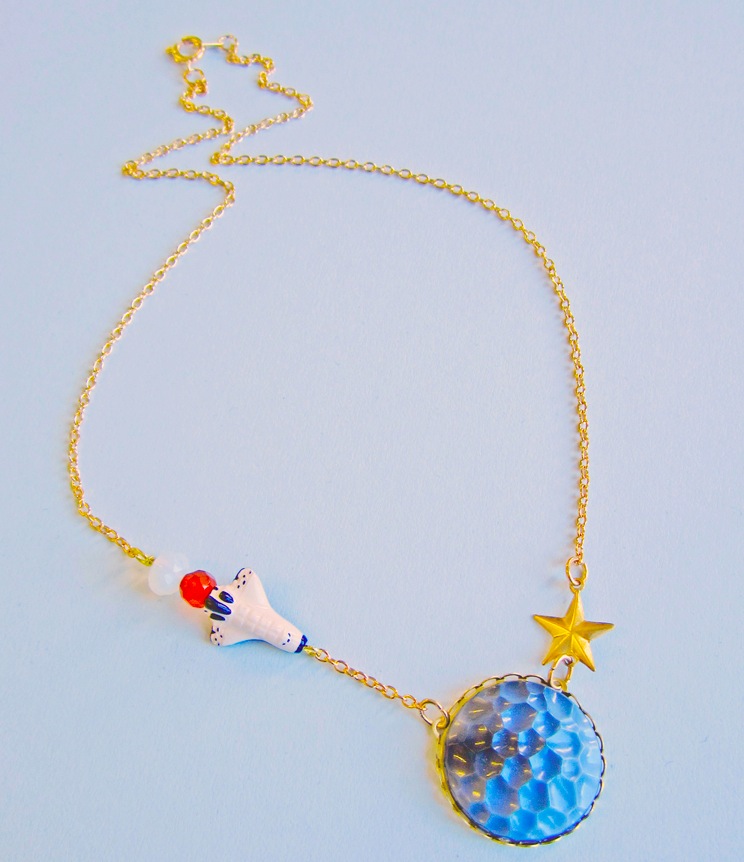 PERFECT ALIGNMENT SOLAR SYSTEM NECKLACE   £45.00
Get with the science programme! Learn your Mercury from your Mars and adorn yourself in the planetary wonders of our solar system. A perfectly aligned set of vintage cabochons dating from the 1950s through to the 1980s, originally made in Italy and Germany. Each selected for their similarities to the planets, they're all here: Mercury, Venus, Earth, Mars, Jupiter, Saturn, Uranus and Neptune.
I confess I have a serious weakness for titanium and druzy, so I am struggling to resist all the wonderful pendants and rings on EE
Although surely one or two little things would help brighten up my dull dark January and help make me a happier more cheerful Queen...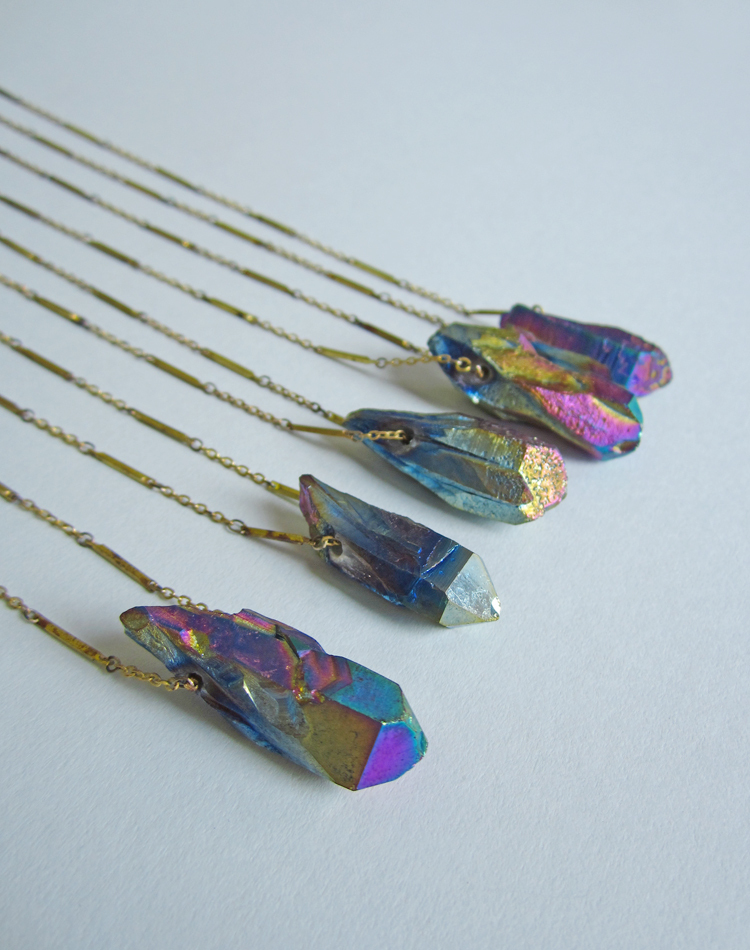 Ok I think that's the justification taken care of!
Pass me my debit card...
Queen Marie
x