susan goes to sofa...
As I type this, artist  Susan O'Byrne  is in Chigaco with Craft Scotland Group to attend  SOFA
This year SOFA is 20!  
The world's foremost art fair devoted to Sculpture Objects Functional Art + Design, marks its 20th annual presentation with an increase in international exhibitors, highlighting an eclectic array of art from around the globe. 70 international galleries from 11 countries will bring design, glass, ceramics, jewelry, wood, fiber, and metal. 
Oh how I wish I was there...
I love Susans work. 
She was born in Cork, Ireland and began her artistic studies at Grennan Mill Craft School where she received a certificate with merit in 1991. In 1994 she moved to Scotland to take up a place at Edinburgh College of Art, graduating in 1999 with a First-Class Honours Degree in Design and Applied Art. In 2002 she was awarded a Post Graduate Diploma in ceramics, also from Edinburgh College of Art.
 During this time, Susan was the recipient of many awards and commendations, among them a Scottish Arts Council Setting Up Grant and a Craft Potters Association Charitable Trust Fund Award to undertake a drawing and research trip to Kenya.
 In 2002 Susan moved west from Edinburgh to set up practice at Glasgow Ceramics studio. She has exhibited widely and been an artist in residence both at home and abroad and also manages to find time to lead many award winning community art projects.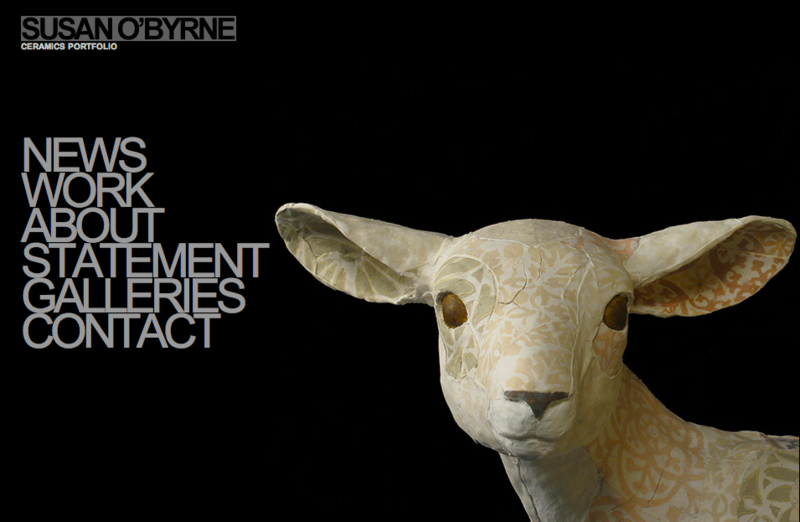 She explains her work better than I ever could...
[youtube http://www.youtube.com/watch?v=NTmskLM0JDw] 
 "Our childhoods are filled with animal images, their many names, shapes, colours and patterns fuel our early imaginations. Throughout history animals have also been used in storytelling, legend and folklore to simplify the complexities of adult life. In the same manner, I use the animal form as a vehicle for the expression of human emotions.
 I aim to give my animals a certain awkward vulnerability. This is achieved through a very personal making process. I make a wire framework on to which layers of printed and patterned pieces of porcelain paper clay are applied to form a skin. The natural twists and kinks of the wire frame and the shrinkage of the clay around it during firing are allowed to dictate the posture of the finished animal. The element of chance in these processes is central to my work"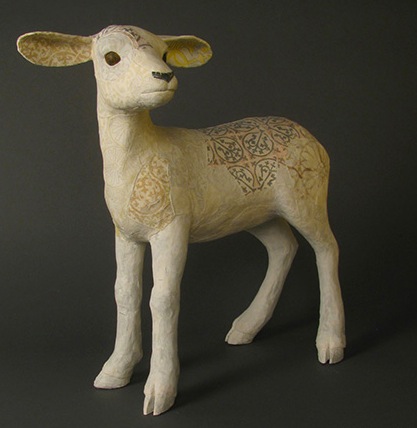 And especially for Queen Michelle, some little foxes...
Susan,  Jennifer Gray, Grant McCaig, Susan O'Byrne and Amanda Simmons (all represented by Craft Scotland, Edinburgh) alongside Stephen Bottomley, Head of Jewellery and Silversmithing, Edinburgh College of Art, University of Edinburgh will be hosting - Crafting A Renaissance where they will examine and discuss the inspiring initiatives that place Scotland at the front of a global craft revolution.
Good Luck guys...
Queen Marie
x