Madam! please don't eat my hat...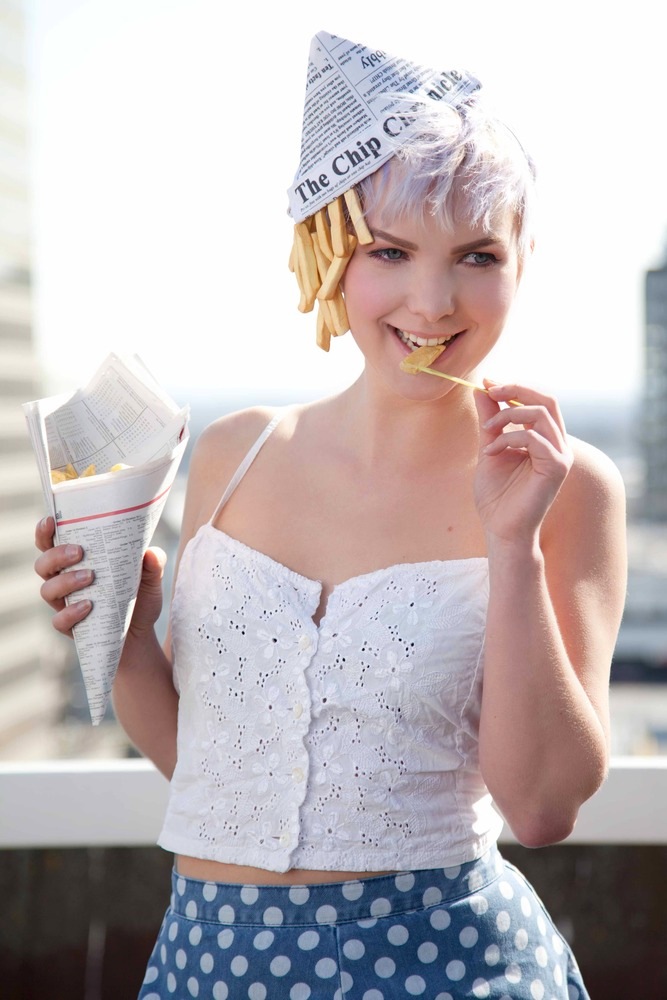 "Would you like some salt and vinegar with your hat?"...
Now, even for me that was a pretty surreal sentence to type!
But then this is a pretty surreal hat. 
This  is the Chip Hat made by
 The Libertarian
 Handmade light weight chips (not edible!) spill out from a special "Libertarian edition" newspaper hat.The Libertarians Chip chronicle newspaper is printed onto cotton to create the hat and includes some interesting "chip" themed articles.
 It's the work of Jayne Elwell who is based in the North East of England, and creates an array of headwear under the name of The Libertarian. She has even been described as "the Willy Wonka of the hat world" With an air of British eccentricity, she hopes to stay true to her 'Libertarian' name and continue to create for passion rather than commercial dictation. 
When studying for her Fine Art Degree, Jayne became increasingly bored with the mass produced, unethical, bad quality products available on the high street. Frustrated with the lack of decent affordable clothing, she began to make her own. "They were edgy, inventive, recycled and in hindsight a bit ridiculous, but I was always complemented on them".  After graduating Jayne was still frustrated with the cycle of repetition on the high street, and decided to start her own business. The aim was to produce an alternative to the overproduced. Creativity would always be free and never stifled by commerciality, hence the name The Libertarian.
 "Hats are an important part of British heritage and I hope that The Libertarian can help millinery thrive and evolve for a new generation. What other accessory can transform a complete outfit, distinguish a profession and cover a bad hair day?"
 Chips in newspaper always make me think of the seaside, but no trip to the seaside would be complete without some candy floss and a stock of rock to take home.
We all love Candy Floss here in The Kingdom. Even Prince B is very partial to the little tubs you can buy filled with it. Me I'm more old school and only like to eat it when it comes on a big wooden stick like you get at The Barras or the Fairground...
Candy Floss Hat £45.00
A perched fascinator of pink fluffy candy floss and accenting stick (Candyfloss is not edible!).
Sits on a discreet silver headband.
I'm equally old school when it comes to my rock!
It has to be pink and minty, don't be coming at me with any of that fruity stripey nonsense...
Brighton Rock £130.00
  Two sticks of shocking pink handmade, hand painted, lightweight (not edible!) rock.
PERSONALISE YOUR ROCK!! Rock lettering reads "Brighton Rock", but as this fascinator is made to order you can choose your own lettering and colour of rock. You can even choose a multi coloured candy stripe!
Even though some of the country is still enjoying the last of the sunshine, here in The Kingdom, we are thinking about colder days, so these  earmuffs are simply perfect for those chillier mornings..
Luxury Fleece Earwarmers £35.00
 An ethereal take on the traditional ear muff. The hand made luxe black flowers sit on an elasticated fleece band with insulated ear warmers.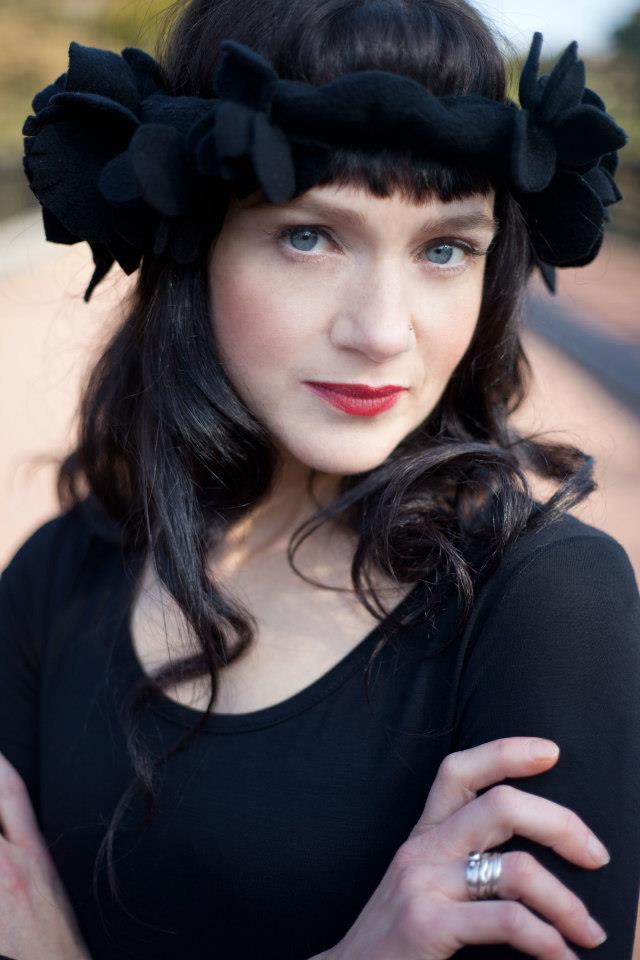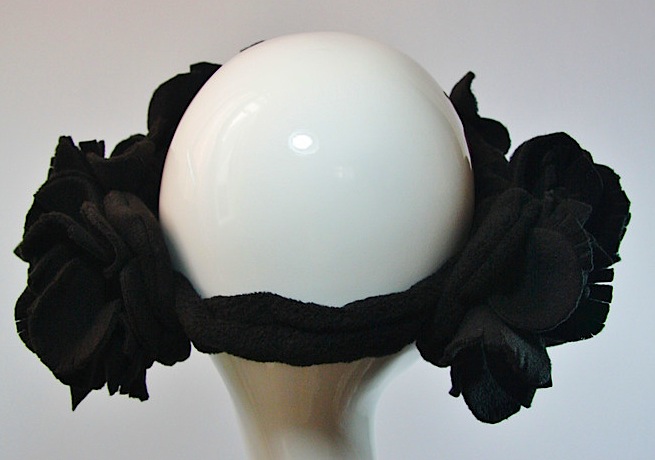 QQueen Marie
x