a weekend in hell...
Queen Michelle often describes herself as "the dark half of Kingdon of Style"
Which I always think is the such a wonderful description
Those Glasgow minxes over at Obscure Couture surely had her in mind, when they were putting together their newWeekend in Hell collection. With sheer full length skirts and shiny latex this is perfect clothing for the darkly inclined!
Totally black, with a dramatic focus on texture and shape this is a collection truly designed for striding through the badlands...
It's available to pre-order before its launch at the end of August by emailing mail@obscure-couture.com  The full lookbook is available online here.)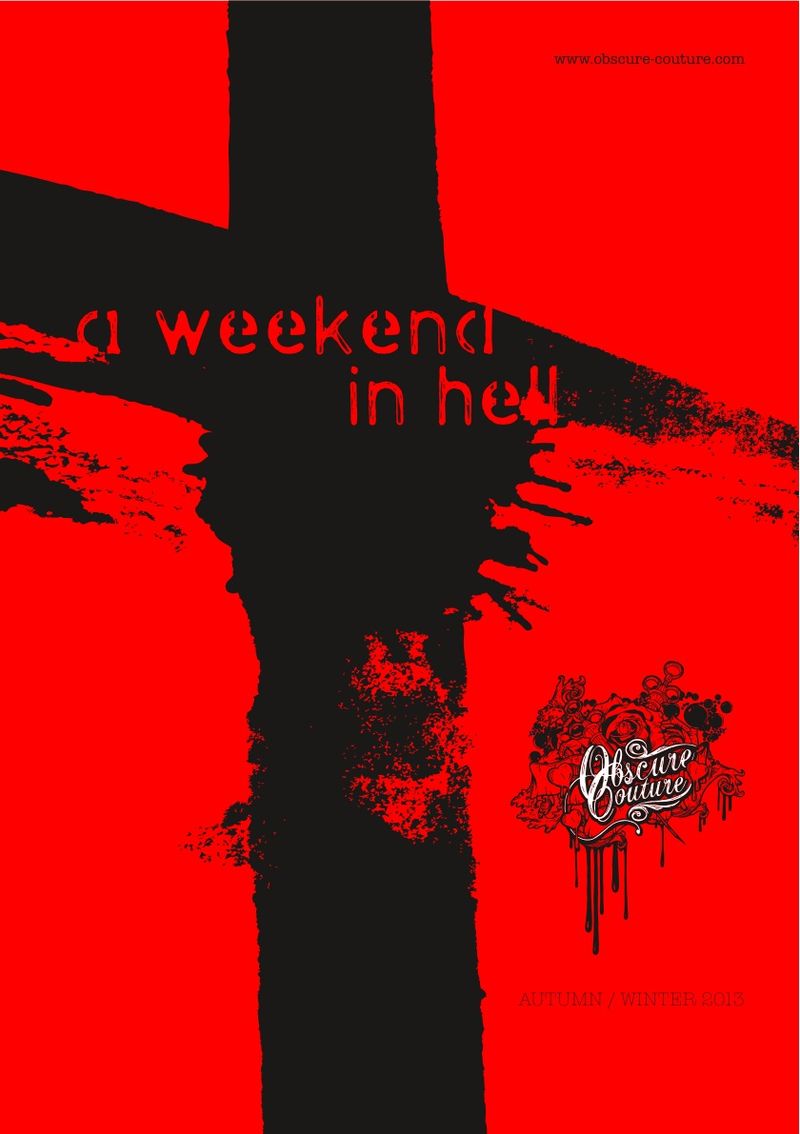 AW13 A Weekend In Hell
" Dominated by strong confident women lies a world of dark eroticism, where one's darkest fantasies are made reality and the lines between pain and pleasure are always being pushed to their limits
The temptress calls out, plum lipped and smoked eye, to her lover. The siren pouts, winks and blows a sly kiss to sailors before slipping under dark water. Sexy in her layer the dominatrix powerfully controls her slave with whips and chains. 
 These are the women who lead lustful men to a Weekend in Hell. Clad in black leather, latex and lace they exude sex, power and control. Layered textures, soft meets hard. Tight liquid latex coats their bodies while harnesses are pulled tight. Beautiful lace gowns glitter in the night and screams of pleasure resound. Men squirm and cry out but want more, more hatred, more passion, more love.
 A weekend in Hell explores the balance between fetishism, romanticism and fashion. 
 Dance with the devil."
Queen Marie