Warming Up With Maiami
It never really occurred to me when I started ballet, just how important snuggly warm-up clothes would be to dancing. They are essential in aiding muscles to get nice and warm and keeping them warm. In graded class we have 2 grades in one class, so as the grade 2's are being taught we sit and wait, and during that wait I cool down immediately and become quite cold, so I always make sure I have a body-warmer or jumper handy. Currently, the jumper I wear to keep me warm is an old crappy green thing I found at the back of my wardrobe, but how lovely it would be if I had something from Maiami's Yoga & Dance collection, which is inspired by ballet and yoga?
Maiami is a young knitwear label based in Berlin. The collection consists of handknitted sweaters, cardigans and accessories and they would sit perfectly within the ballerina's warmup armoury.
Loose knitted jumpers in soft hues would look beautiful set against the backdrop of ballet pink pointe shoes and tights and offset against the stiff tulle of practice tutus...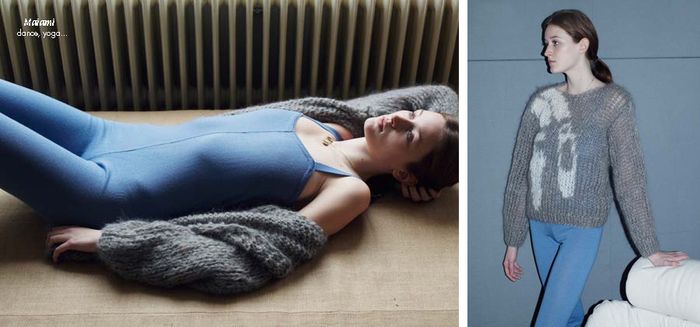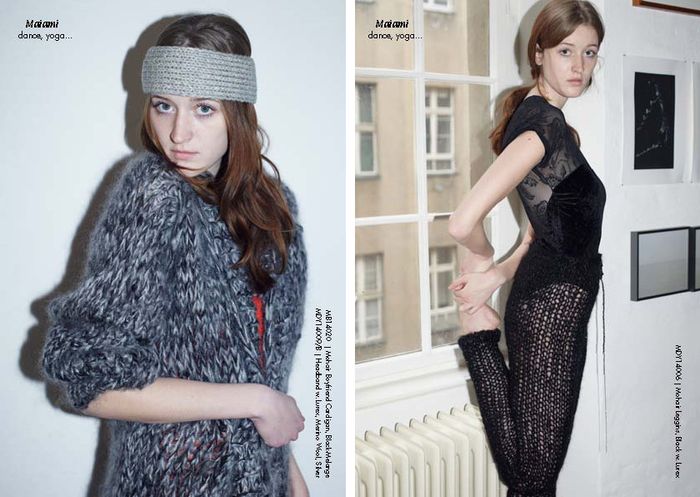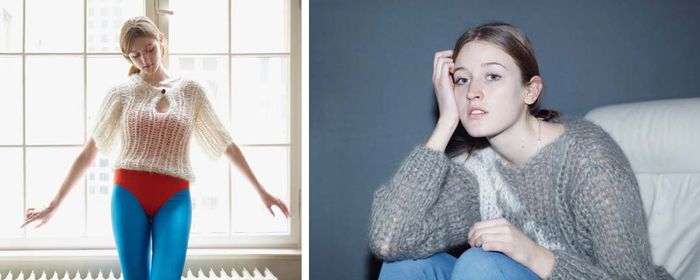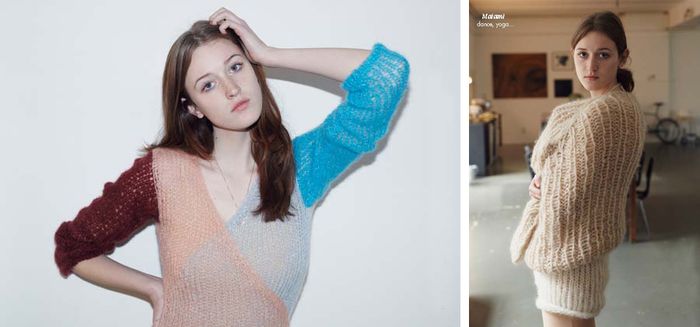 I also love the knitted onesies which would actually be so incredibly practical, but the thought of keeping warm between classes in a beautiful loose mint or soft pink oversized Maiamiu piece is enough to make me want to chuck my old green jumper straight in the bin!
Queen Michelle