Concrete Jungle
Kingston University graduate in knitwear, Alice Gibberd, has been very influenced by her rather famous grandfather, modernist architect Sir Frederick Gibberd. He designed some wonderful buildings such as Pullman Court, which is a low-cost housing development, London Central Mosque and Liverpool Metropolitan Cathedral. He was heavily influenced by the rather controversial at the time, Le Corbusier.
Many of his buildings remain as impressive now as they did back then.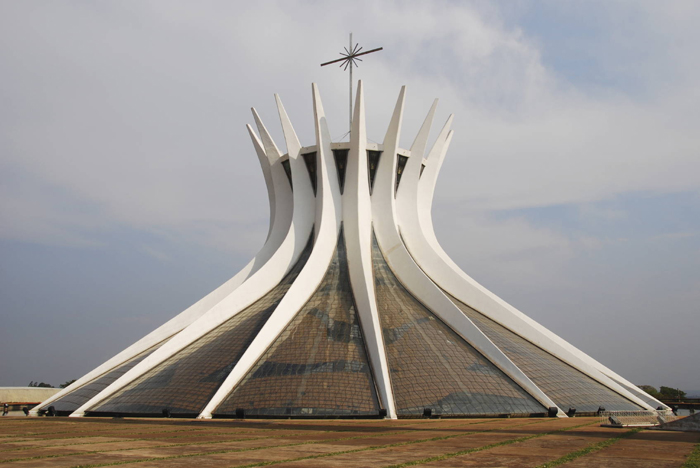 Whist Alice never met her grandfather, she was keen to explore all his own influences when creating his buildings. This comes through loud and clear in her knitwear as she utilising architectural linear details, metal and a degree of sleekness we don't often associate with knitwear.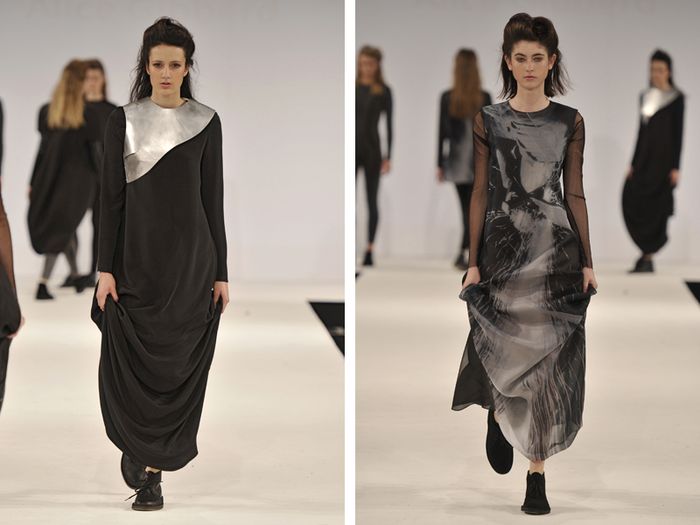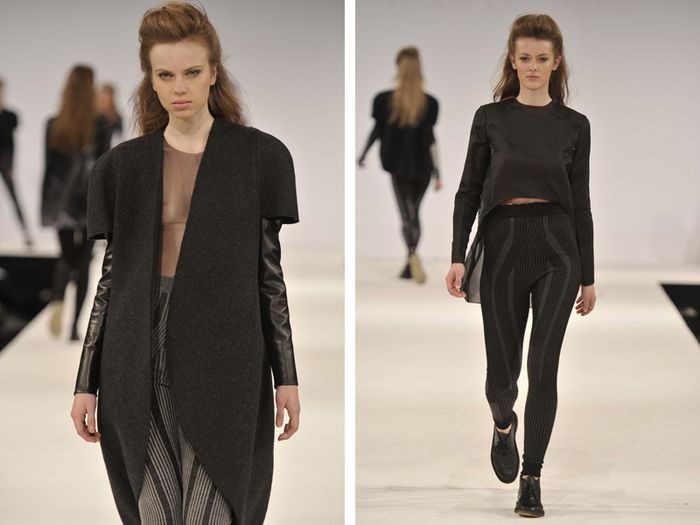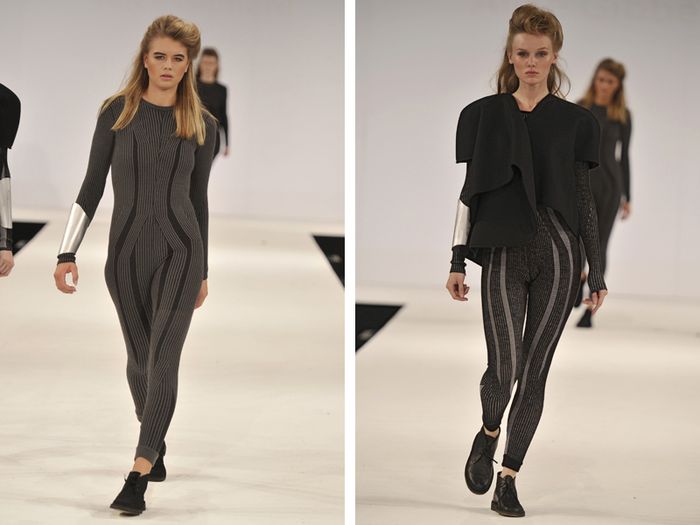 Tones of concrete and stone keep the theme going perfectly as does her addition of a print, which is of sparks flying in metalwork sculpting, inspired by the work of artist Henry Moore whom her father had build spaces for Moores' exhibitions, adds another dimension to the whole collection. I feel her work also has a look of austerity about it which again seems to further reflect her grandfathers work, having developed many towns and building in post-war Britain.
I'm perfectly sure that if Alice's grandfather were around today he would certainly approve of her work.
Queen Michelle