Traces
When the work of Rosa Pietsch landed in my inbox I was really thrilled to see such creative talent in a student.
She has really explored shape in her graduate collection. Not at all surprisingly that Rosa graduated with a First in Fashion Design with Business Studies from the University of Brighton, and went on to position herself in various work placements such as print design for Anokhi in Jaipur, India; creating hand-embellished bridal accessories at Sarah Arnett, Brighton and hand-beading pieces from Louise Goldin's recent A/W 11/12 collection.
Her placements so far have been exceptionally varied which will no doubt reflect in her future work. Aside from the fashion, Rosa is also very skilled at creating accessories and I would most definitely like to see her take this further. Similar to Kirsty Ward, Rosa has created accessories which incorporate themselves into her garments and work to create a whole philosophy of sorts.
Rosa explained to me a little more about her collection: "my collection was based on the concept of developing new methods of pattern cutting, through the process of manipulating continuous strips of fabric to create shapes that show the process of the garment's development in the final piece. The aesthetic of the collection was driven by the experimental process in which the garment's patterns were made".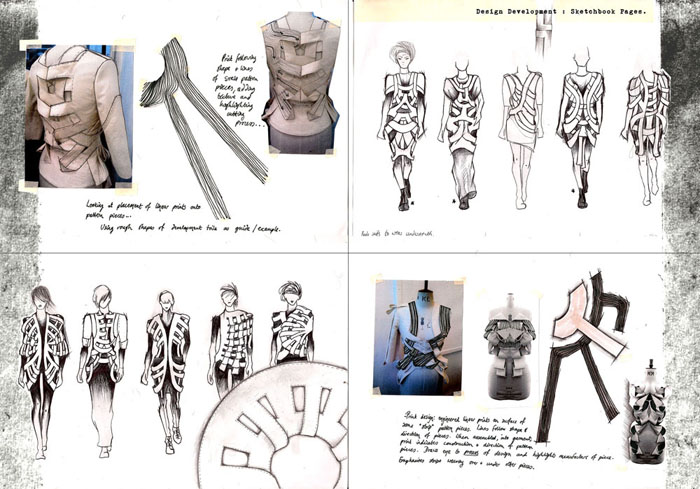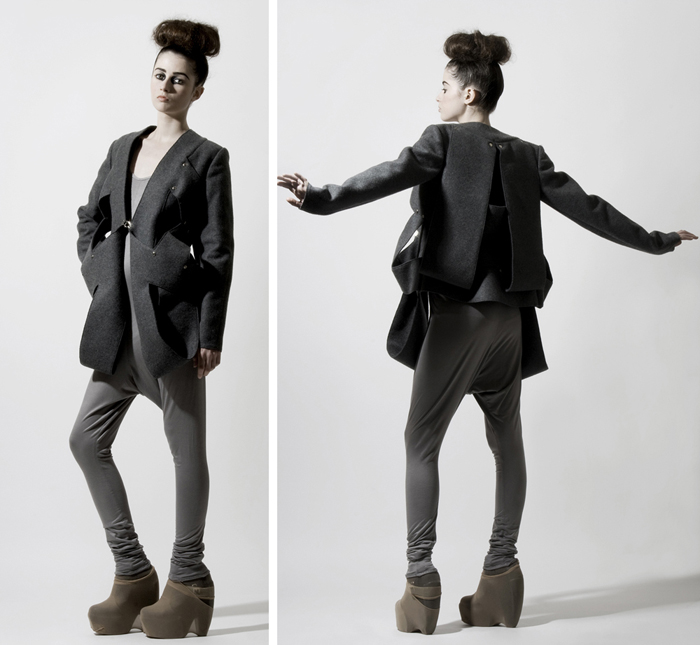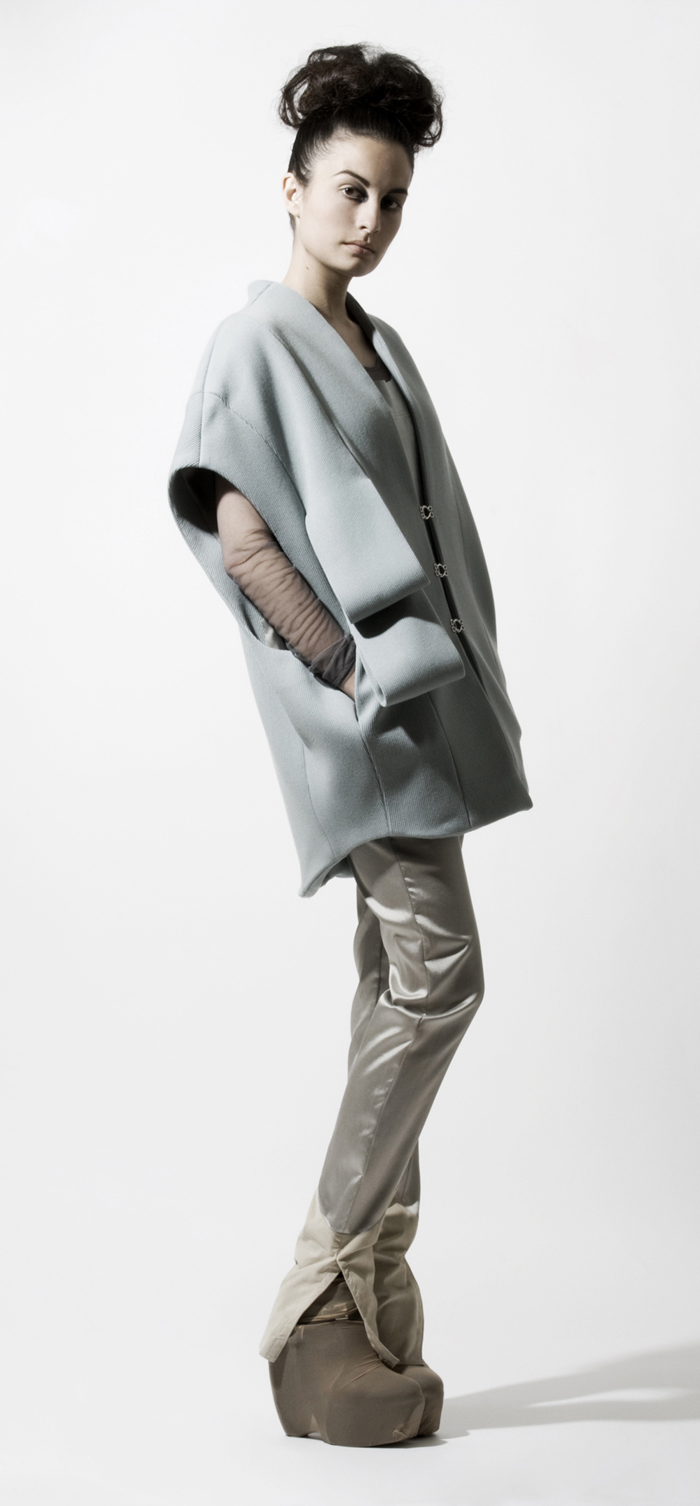 When you study her work closely, you can see she has utilised negative space as part of the outcome. There are even instances where it looks like she's cut a pattern, but actually used the offcuts to create the garment, which might not be the case at all, but the illusion is there.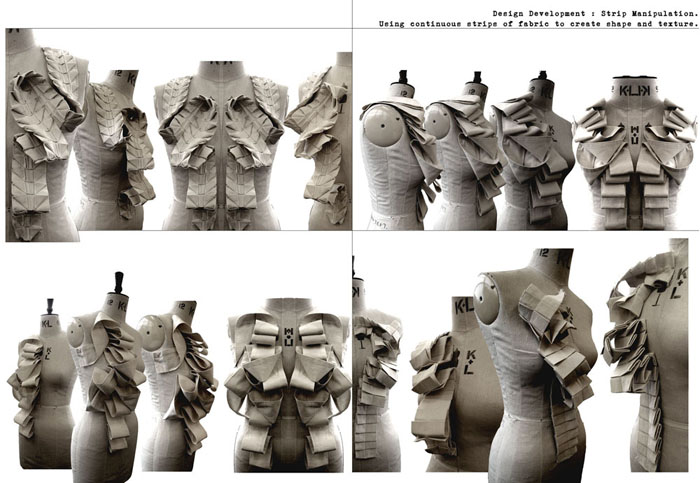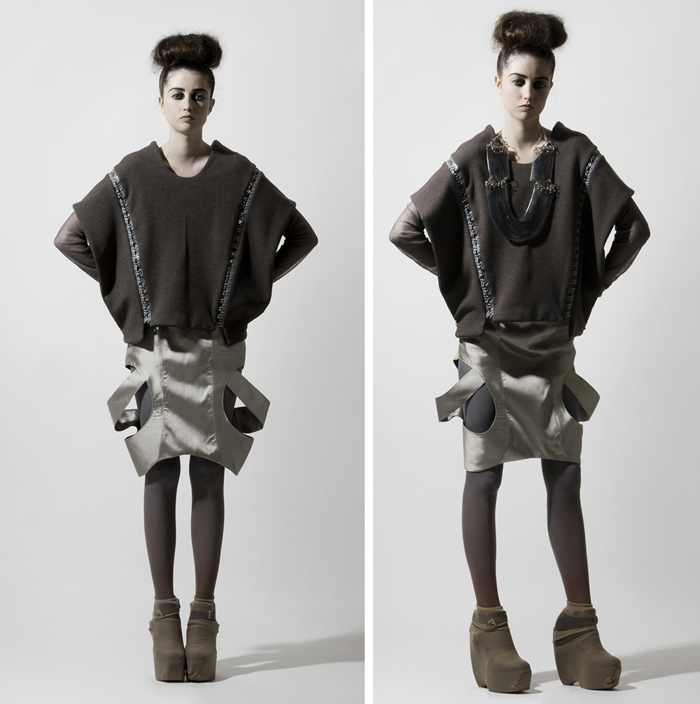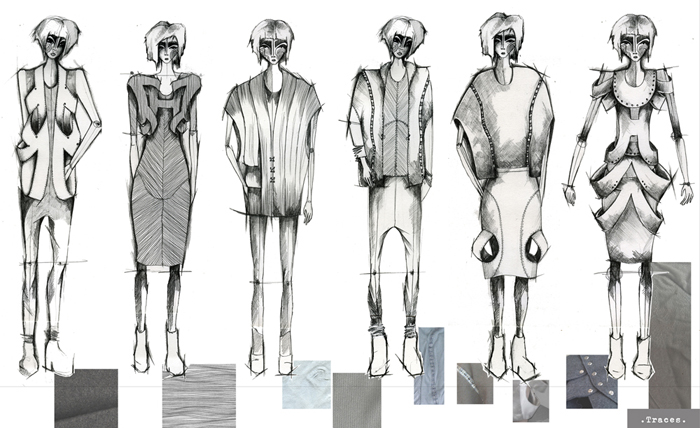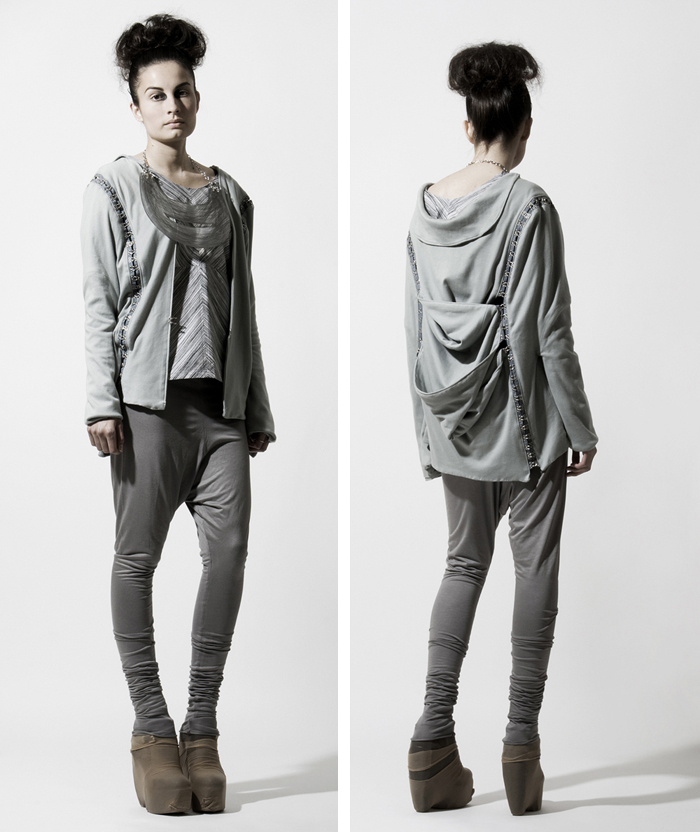 She is also heavily inspired by 'Spurensicherung' and went on to explain to me: "Artists involved in this movement were interested in the 'traces' left behind by everyday people, and in preserving these traces through their art. Influenced by this, I wanted to create garments that 'preserved' their design and manufacture process in their final outcome. Materials used include silk jerseys, digitally printed jersey and cotton featuring my own print designs, heavy wool felt, and accessories developed using resin, threads and metal".
By creating a collection in such neutral colours it really allows all the structure and processes to really be absorbed by the viewer.
This most certainly is not the last we'll hear of Rosa.
Queen Michelle