Intergalactic
This is another head to toe print exploration, a version of which you've actually seen before on here, but this time it's 'purer'.
It all began with this Jean Pierre Braganza dress, which I bought at one of his sample sales a few years ago, and I try and find things to match it all the time as the colours are magnificent.
I normally wear it with my Hilary Laing scribble print leggings as the colours match perfectly. But when I got these Black Milk Galaxy print leggings, then I immediately wanted to wear them with the JP dress and also my Hilary Laing dress underneath and my Drown necklace on top, for maximum pink and purple galaxy goodness.
(also, after having a blog for 6 years and doing personal style shots, why the hell still can't I relax in photos?! I look like a rabboit caught in headlights!)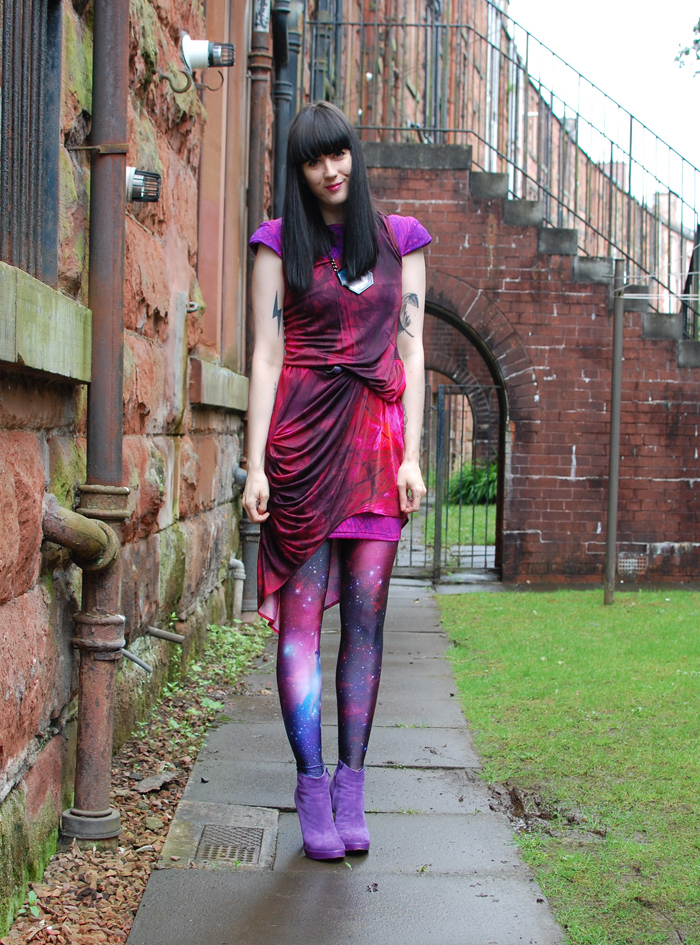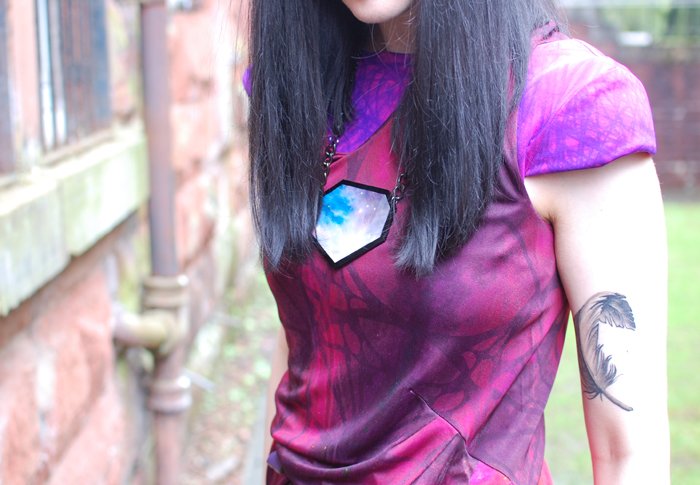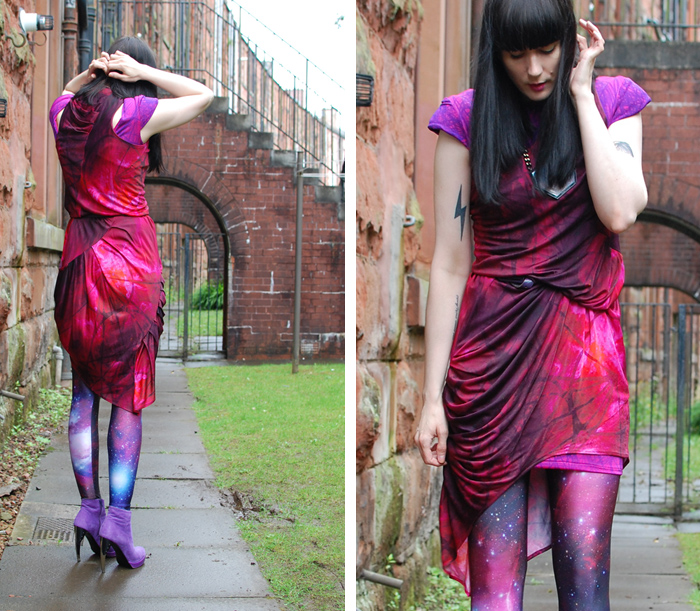 Queen Michelle