she'll be coming round the mountain...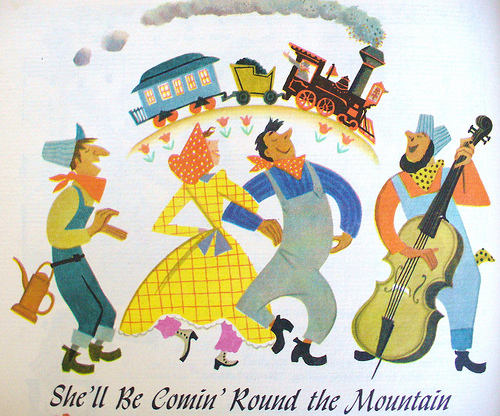 I could be coming round a mountain near you soon, and if I do, you can bet your arse, I won't be wearing red pajamas. I'll be wearing this...
 "The Hooded Black Mountain Coat" by the wonderful Engineered Garments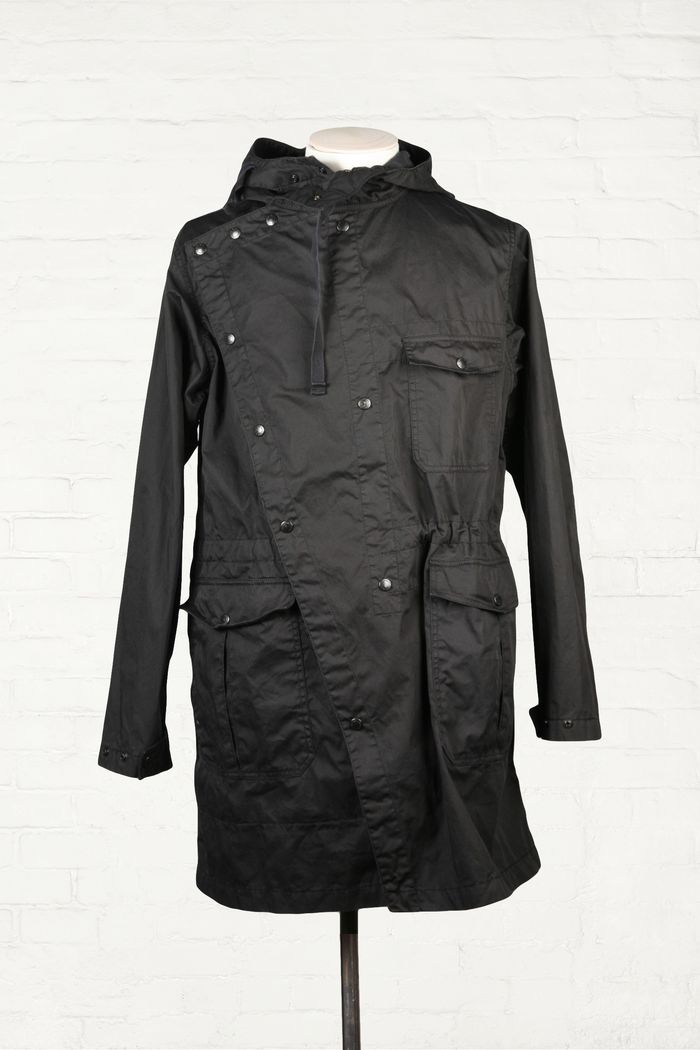 It features an asymmetric press stud closure, a drawstring at the neck, three press stud pockets and a drawstring waist. Best of all you can find it at  Start in Shoreditch reduced to £179.50 from £359.50 .
When it comes to jackets and parkas, nine times out of ten, I prefer menswear. They always seem to have the right degree of slouch and volume that I like.
Engineered Garments took its brand name from a pattern maker hired to draft the first round of patterns. She claimed that the clothes were not designed but engineered due to the vast amount of detailing involved in each garment. The designer of the collection, Daiki Suzuki, agreed. Details from American sportswear, outdoor clothing, and military uniforms are all included in the collection and give Engineered Garments unique and practical detailing missing in much of American sportswear today.
Daiki coveted American sportswear when growing up in Japan. To him, clothing which came out of the US was an interesting blend of design innovation and the latest in industrial manufacturing. He was mesmerized by the details and saw that American sportswear was affected in many ways throughout the decades from the immigrants who sewed the clothes to the industry specialists who designed and manufactured them. He came to appreciate the flaws and weaknesses in some of the manufacturing processes and thought they defined many of the American made clothes in a special way.
"Those clothes have a natural, post modernist & deconstructive quality about them. If a button falls off you sew another one on but it probably won't match and this makes it uniquely yours. When you find a garment that you love to wear it survives with you in its own way and becomes a second skin. It is these clothes which I want to make, clothes that you love wearing and become yours through the experience you have with them."
How wonderful would these Floral Ground Jackets be for Summer. They are so bad they are real good.
 Glorious glorious garments fit for a Queen or a King!
Queen Marie
x